Jim Yong Kim knows a lot about how the world's economy is interconnected, and how vulnerable the world's food system could be to climatic disruptions as weather and rainfall patterns become more erratic due to climate change since Kim is the head of the World Bank:

Climate change will 'lead to battles for food', says head of World Bank

By Larry Elliott, economics editor

Battles over water and food will erupt within the next five to 10 years as a result of climate change, the president of the World Bank said as he urged those campaigning against global warming to learn the lessons of how protesters and scientists joined forces in the battle against HIV.
"Is there enough basic science research going into renewable energy? Not even close. Are there ways of taking discoveries made in universities and quickly moving them into industry? No. Are there ways of testing those innovations? Are there people thinking about scaling [up] those innovations?"
Kim said there were four areas where the bank could help specifically in the fight against global warming: finding a stable price for carbon; removing fuel subsidies; investing in cleaner cities; and developing climate-smart agriculture. Improved access to clean water and sanitation was vital, he added, as he predicted that tension over resources would result from inaction over global warming.

"The water issue is critically related to climate change. People say that carbon is the currency of climate change. Water is the teeth. Fights over water and food are going to be the most significant direct impacts of climate change in the next five to 10 years. There's just no question about it.

"So getting serious about access to clean water, access to sanitation is a very important project. Water and sanitation has not had the same kind of champion that global health, and even education, have had."
This sobering prediction for the near future comes right on the heels of the very comprehensive case for acting made by the newly released
IPCC Report
The Pentagon said the same things in a 2014 report.
Pentagon Calls Climate Change Impacts "Threat Multipliers," Could Enable Terrorism
.
Its time that we as a society start to act on this information.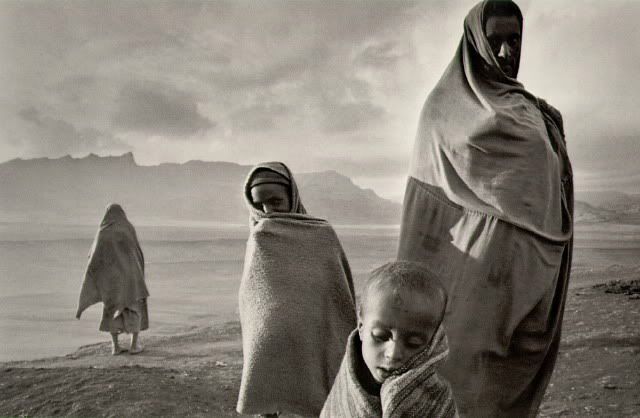 It would be reckless not to.