I love diaries and read a whole lot of them, but I love comments more. Where a diary informs, comments inspire, laugh, snark, and add to the total experience. A diary seems naked without comments. It's like a conversation with nobody.
Sometimes comments are statements, at other times imparting further information or personal story, and sometimes they become mini-conversations. At other times they make us laugh or stand in awe at the creativity of the writer.
Because we can't read them all, we count on YOU to submit comments that should be widely read and appreciated.
But First, A Word From Our Sponsor:
Top Comments recognizes the previous day's Top Mojo and strives to promote each day's outstanding comments through nominations made by Kossacks like you. Please send comments (before 9:30pm ET) by email to topcomments@gmail.com or by our KosMail message board. Just click on the Spinning Top™ to make a submission. Look for the Spinning Top™ to pop up in diaries posts around Daily Kos.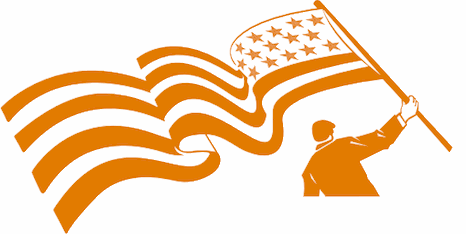 Make sure that you include the direct link to the comment (the URL), which is available by clicking on that comment's date/time. Please let us know your Daily Kos user name if you use email so we can credit you properly. If you send a writeup with the link, we can include that as well. The diarist poster reserves the right to edit all content.
Please come in. You're invited to make yourself at home! Join us beneath the doodle...
That said, thread jacking, trollery, and pie fights are as unwelcome as angry wasps. I just keep scrolling down to find where the REAL commentary continues and read on. Passing by and, thereby ignoring those train wrecks is the best strategy to avoid getting upset by it or (worse) being pulled into the nonsense.
As someone who writes diaries, I love comments even more. I love to know what people think and there are always folks to add to the discussion with even more information and links, share their experiences, drop in some snark and astute observations. I enjoy them all and unless it's hide-ratable, trollery, thread jacking, or a pie fight, I give everyone a tip, if not a reply in a diary I write. It's my way of saying "thanks for stopping by and taking the time to comment".
When I read HoundDogs diary on Jotters numbers showing that far less than half of the people posting a diary on a day actually recommended even once, I was really sad. While it's hard to read everything you want when you're tending a diary you've written, a diarist should be reading some other posts and expressing your appreciation.
For the same reason you wouldn't enjoy a meal at a restaurant and leave without dropping a generous tip for the server, you shouldn't read a diary and leave without dropping a tip and rec unless the diary is unworthy of either. And it's even more important because while those who work in restaurants are seriously underpaid, DK diarists don't get paid at all. We do it out of love.
So, tip and rec generously. Consider it a collection of good karma if you need an added push to do the right thing.
TOP MOJO
April 5, 2014
(excluding Tip Jars and first comments)
Got mik!
1) That's right, Glenn, you... by Meteor Blades — 173
2) Which means by Diogenes2008 — 123
3) Spiking the football is fun! by kos — 121
4) I have such admiration for Obama by crystal eyes — 109
5) Facts mean nothing to American Taliban by Shockwave — 102
6) I don't know by Steven D — 101
7) I believe it has been diaried before, by jan4insight — 99
8) President Obama's amazing. Thank you for this by 88kathy — 99
9) It's going to be the person to person by Puddytat — 95
10) Impressive, eric by Dave in Northridge — 89
11) I remember reading about his visit by SoCalSal — 89
12) Opposition is hating on poor and, as I by Inland — 88
13) Dubois also point that out by NLinStPaul — 88
14) This here is particularly infuriating by Dallasdoc — 87
15) This is so true: by quiet in NC — 86
16) POTUS has taken 23 executive actions re gun safety by ericlewis0 — 82
17) You've accused me of being a little "fast" before by occupystephanie — 80
18) Nice combination... by newmexicobear — 80
19) Our government has failed in its prime … by Yellow Canary — 80
20) From Network Neutrality to Network Neutralization. by here4tehbeer — 79
21) I lived in Florida 08 to 2011 and Charlie Crist, by nocynicism — 79
22) After dropping off our Tax's by bearsguy — 77
23) I am one of those who quit my job by zizi — 76
24) if Obama was a dictator by rexymeteorite — 73
25) And fewer cranky older people by crystal eyes — 72
26) This is the real existential threat by pajoly — 72
27) Which is Why Howard Dean Proposed to the by Gooserock — 71
28) The people in the red states being screwed by joedemocrat — 69
29) The fact Republicans are scary by Horace Boothroyd III — 68
30) He's A Daddy..... by snapples — 67
31) Yes, more than a little racism involved, by TomP — 67
32) Yup. My wingnut coworker, by edwardssl — 67
33) That's so sad on a fundamental level. by Onomastic — 67
How incredible is this? For an explanation of How Top Mojo Works, see mik's
FAQing Top Mojo
Top Pictures for yesterday. Click any image to be taken to the full comment. Thank you jotter for the awesome image magic!