I wish bastrop would just get in the fucking boat already.
Last night I took the opportunity to
roast
my brother
commonmass

over at Kitchen Table Kibitzing. I chose that forum because it's sort of my home turf here and it was the natural venue to prepare the digital coals over which I attempted to drag him. Whether I succeeded in that is a matter of opinion, but I am also proud to have the opportunity here, at Top Comments, to write another kind of diary to celebrate his birthday. Top Comments is
his
home turf, and when I was invited to become a member a lot of the excitement I felt had to do with that. I had been reading and commenting here for quite a while, making submissions and feeling my way around, but that invitation was more than an exciting opportunity to write in a visible forum with really great people. It was like getting a passport to commonmass land.
SO, tonight there is no roast or snark, just a rambling stream-of consciousness series of thoughts and remembrances in celebration of my only brother on the occasion of his birthday. I've nothing profound to say or surprising to add. Just a wish and a thanks, to him and to this community that makes it possible.

But First, A Word From Our Sponsor: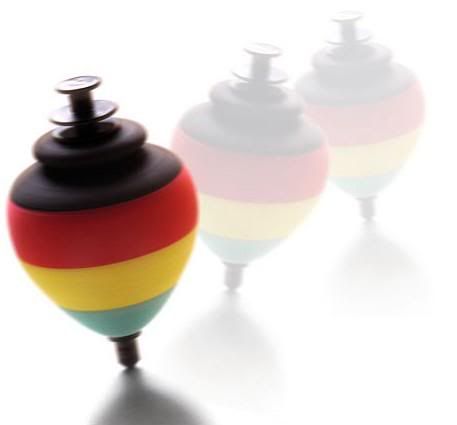 Top Comments recognizes the previous day's Top Mojo and strives to promote each day's outstanding comments through nominations made by Kossacks like you. Please send comments (before 9:30pm ET) by email to topcomments@gmail.com or by our KosMail message board. Just click on the Spinning Top™ to make a submission. Look for the Spinning Top™ to pop up in diaries posts around Daily Kos.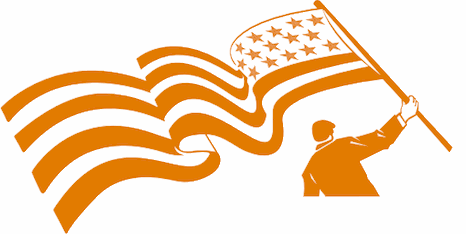 Make sure that you include the direct link to the comment (the URL), which is available by clicking on that comment's date/time. Please let us know your Daily Kos user name if you use email so we can credit you properly. If you send a writeup with the link, we can include that as well. The diarist poster reserves the right to edit all content.
Please come in. You're invited to make yourself at home! Join us beneath the doodle...
Way back when my brother and I were kids in the early 2000's, we used to spend a lot of time bitching about the Bush Administration (who didn't?) Raised as Democrats, we came by aggressive political argument almost by birth. Our family argued politics as sport, and our childhoods were nurtured by a soundtrack of NPR, McNeil-Lehrer News Hour and Walter Cronkite (with an overdub of my Grandfather's commentary). It was natural and expected that when we were old enough to go off to college and to hold down a job we would be able to hold down our side of a political argument as well.
Looking back, it took me years to realize that not all political families operate at quite the same intensity. Coming into contact with folks whose families have running partisan dialogues and opinionated characters, I often fell flat when I entered the fray. Like scratching a record, my tendency to argue my point often left other people confused and a little uneasy. "Why be so confrontational? We're all Democrats here." they would say. I didn't have a really good answer for that as a young man.
In my mind, what they often saw as argumentative or overly emphatic was simply the way it was done. It was the fruit of training commonmass and I had received at the knees of our Grandfather and Father, two debaters who not only argued their political positions (which they knew were right!), but debated for the love of the craft. The argument was equally important as the mode of arrival and sloppy logic was punished. These were men who had (and still have in Dad's case) serious rhetorical chops. It took me years to feel like I "won" a political conversation with my father. I certainly never did my Grandfather, I wasn't old enough. And none of this even begins to touch on the political aggressiveness of our Grandmother. A tougher, more opinionated woman I have never seen (and she was usually right, and knew it).
Anyway, back in the early part of the century when my brother and I were fed up with Bush and 911 was beginning to wear off, I moved to back to Texas for my wife's job and discovered had joined Daily Kos. I was living in Bastrop, just outside of Austin, deep in the middle of the Lost Pines Forest. It was a beautiful place and I loved it, but I was a little bored. Fresh out of graduate school in cosmopolitan Cambridge, MA, small town Texas was a kinda slow. I had been reading Daily Kos for some time, at least since my last semester at Harvard, and had been pushing my brother to check it out.
At that time he was still all over the waning Dem Underground and had built a reputation for himself, one that I found intimidating. In the early days of the internet my web usage had been much darker than politics. I was into truly subversive content, stuff that today would be noticed very quickly, and didn't pay attention to DC until the 90's were over. Commonmass had been honing his online craft for years and I was far, far behind. I didn't have the chops and didn't understand the language of political forums. My online verbiage and social norms were rooted in USENET and BBS. AAMOF, I could easily dig up a banned or illegal text and speak in abbreviations, but IOTTMCO was my lack of facility in online political discourse.
Bush then Dean changed that for me (I was an original Deniac) and when I found DKos I knew I was finally home politically on the internet. This was my site, a place where I didn't have to live in the shadow of my older and politically superior sibling. But I still wanted him here so I used to harass him and tell him if he wasn't on Daily Kos he wasn't shit, and eventually he signed up! Boy was I proud of that! Then I proceeded to lurk and drop off the face of the planet, and he took over just like he had done at DU. Daily Kos had become my brother's new playground as DU tanked and my life and work and kids took over my world.
Truth is, I have always been very proud of commonmass' reputation here and when I finally returned I tried hard to stay out of his way. Apparently i tried too hard because when I went back and searched comments (which is a fucking pain in the ass, TYVM) I was shocked to find that my first comment addressed to my brother on DKos happened in 2013! Surely we had interacted in 2008 or 2009 before I lost my password and was locked out for three years! Then I started looking back at his comments, randomly clicking highly rated comments and spinning through long dead threads, and what I saw were deep connections and a very nuanced history. Not that I didn't know this; you don't collect 432 followers by accident here. But I had never really stopped to look hard at it. After all, I wasn't around so much here over the years, I abandoned this place to him in pursuit of other endeavors and he had fully assumed the role that I originally intended to inhabit myself.
Sitting here in Austin 9 years after creating my account, I could not be happier than to be here, in THIS forum, celebrating my brother's birthday and honoring the contribution he has made to Daily Kos. I am proud of lots of things about him, much more than he likely would think, but this is seriously one of them. There is no better venue for his level of discourse (political or vulgar) and when I say "I brought him here!", which I often do, I say that our of pride and the satisfaction of knowing that just once, in the battle of brothers, I was right. If you aren't on Daily Kos you aren't shit!
Happy Birthday, Bill. I love you!
And now on to the reason you actually came here tonight!
TOP PHOTOS
January 1, 2014
Enjoy jotter's wonderful PictureQuilt™ below. Just click on the picture and it will magically take you to the comment that features that photo. Have fun, Kossacks!