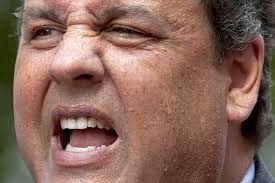 This latest revelation by David Voreacos, Elise Young, Terence Dopp, appears to be a potential bombshell. Entitled, Christie Disussed Wildstein Claims About Bridge Tie-Ups, alleges that David Wildstein told colleagues that he got "clearance from the 'front office' for the GWB land closings," according to Governor Chris Christie.

New Jersey Governor Chris Christie's former ally David Wildstein told colleagues that he got clearance from the "front office" for the George Washington Bridge lane closings, Christie told investigators.

Wildstein, once a top official at the Port Authority of New York & New Jersey, which runs the bridge, told someone that he got permission to shut down the lanes from Sept. 9 to 12, Christie told lawyers from Gibson Dunn & Crutcher LLP. A summary of Christie's interviews with the firm was released yesterday, along with those of 74 other people who spoke to Gibson Dunn.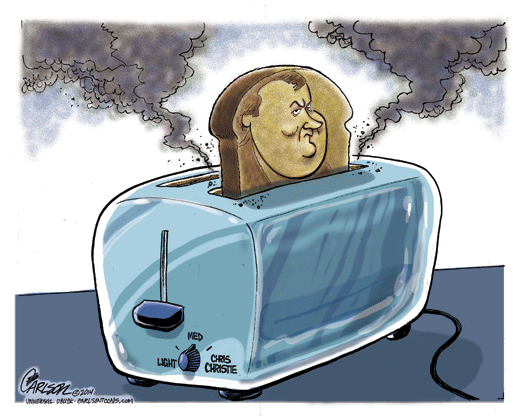 As reporters, investigators, and people like ourselves get an opportunity to examine even just the lawyer summaries of the 75 interviews that Randy Mastro "purportedly" based his conclusions that Governor Christie had no knowledge, or involvement in the lane GWB lane closings, the emerging details seem to paint almost exactly the opposite picture of Randy Mastro's representations, as you've seen reported in my previous two posts tonight.
"The governor recalled someone (though he does not recollect who), relaying that Wildstein had said something along the lines of, 'I'm not stupid; I got this cleared by the front office,'" according to a 12-page summary of three Christie interviews.

Christie also said he did not recal talking to David Wildstein, and William Baroni at the Sept 11 ceremony at the World Trade Center. The first of the two previous posts mentioned above provide many other details of what Wildstein alledgedly told Drewniak, and the details Governor Christy personally editing the press release describing Wildstein's resignation after Drewniak coordinated it.

Even prior to the release of these 75 interview summaries, by Gibson and Dunn, the law firm Randy Mastro works for, Democrats and some neutral journalists were calling Masto's report a "whitewash." Now, it is apparent that many parts of it are a complete sham, and Mastro may have seriously damaged his professional reputation by misrepresenting the implications of even Gibsen and Dunn's own lawyers summary reports, not even getting to facts that they did not even interview the most central figures involved in the scheme, such as David Wildstein, Bridget Kelly and William Stepien, and Fort Lee Mayor Mark Sokolich.
So much new information has come out in the 75 interview summaries released today by Governor Christie's law firm Gibson and Dunn that keeping up has been a challenge. The two previous inaugural posts of our new Christie Watch group just launched today by a2nite have more than a half dozen updates.
Anthony Sartor resigns under scrutiny of New York U.S. Attorney investigation - Kornacki Update, and,
Interviews show Christie's staff 'working frantically' to throw reporters off scent - NPR's Solomon."
This post is meant as an addendum to those two, not a summary, or overview of everything that happened, or an attempt to integrate everything that has happened. I will need some time to think about this and pull this all together.
Please click on the Christie Watch to follow this new group, email a2nite if you wish to join, an click on my heart if you wish to follow me.