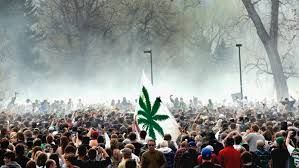 Happy Easter, Happy Passover, a most spiritual and blessed upcoming Ramadan (June 29,) and Happy Marijuana Day! April 20, aka 420, has become the traditional day of celebration and thanks for those that value the medical, recreational, economic, and spiritual aspects of marijuana use. In celebration of 4/20, weed and a tale of two cities, Bruce Barcott, of CNN contrasts the marijuana laws in two cities and states: Denver, Colorado, where recreational marijuana is legal and you can buy two grams for $34, and New Orleans, Louisiana, where a second possession can land you in prison for 5-10 years.
Barcott thinks focusing on the rowdy celebrations today provides the wrong image in comparing between the two cities, suggesting instead that these street and part celebrations have as much relevance to the issue as New York's "St. Patrick's Day parade does to the history of the Irish people". The most important difference between Denver and New Orleans is the number of people in prison for pot," observes Barcott.

In Louisiana, it's not uncommon to serve five to ten years in prison for minor marijuana possession. Five to ten. That's more than some rape, robbery, or aggravated manslaughter convictions. And it's the main reason Louisiana has the highest per-capita prison population in the world.

Last week I spoke with a man who was caught with 2.8 grams of marijuana in his pocket during a classic stop-and-frisk. (Do I need to tell you he's black?) He's the same age as me. He had a wife, a kid, a job. Now he's serving 13 years.

"I don't understand it," he told me. "There are guys in my cell here for violent crimes, awful things, and they're doing less time than me. If I think about it too much it drives me crazy." I felt like I was talking with a modern-day Jean Valjean.

Meanwhile when he is back in Denver he stops by the Medicine Man shop and buys two grams of pot for $34 even though he barely smokes pot. He is visiting a friend's house for dinner and bringing a little pot along with a bottle of wine in Colorado is now considered the polite thing to do.


How's it working out for Denver? Since the city's retail pot stores opened on January 1, violent crime is down. Property crimes are down. Cops used to arrest about 10,000 people every year for marijuana possession in Colorado. Now they don't. ... Legal weed hasn't inspired an army of hooligans to tear up the state. It's just kept 10,000 people with a little bud in their pockets from being branded as criminals. Instead of losing their jobs, they keep them. Instead of draining tax dollars as prisoners, they contribute tax dollars as workers and consumers.
Barcott closes by saying you will not see most Colorado pot smokers at these rowdy celebrations. The people you see on TV, in tied dyed shirts and scruffy bieards are more like the "one-day extremists" you might find at a German Octoberfest, or spring breakers in Florida. The more typical reality is almost boring, as illustrated by him and his friend taking a small toke while drinking wine with dinner and having a normal conversation.
Can you believe the poor father who is spending 13 years in jail in Louisiana for having 2.8 grams in his pocket during a stop and frisk, most likely stopped for "walking while being black." How tragic for his family, and community. I've seen a variety of statistics on how much it cost taxpayers to keep a person in jail - it typically ranges from $40,000 to $50,000 per year. I've also heard that one third of African American males have been "engaged" with the criminal justice system, sometime during their adult lifetimes often for non-violent drug offenses such as marijuana. Once they have criminal records employment can be challenging.
Our drug laws are not only unwise, lacking in compassion, but also racist, and appear to be selectively enforced more aggressively against poor people and minorities. Once people have convictions on their record, they no longer qualify for Pell Grants, housing assistance, our any federal aid.
What a sad,cruel, and self-destructive nation we have become.
Can you image that if President Obama, or former Presidents Carter, and Bush had been at the wrong place at the wrong time, or lived in cities where stop and frisk policies of youth are routine, and they had been arrested for possession of marijuana and unable to finish college. Who can image where they would have ended up. We are wasting talented people like this every day.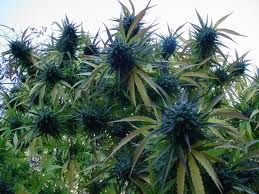 President Obama has two opportunities to ameliorate part of this problem with no assistance from Republicans.
First, he can use his executive power to reclassify marijuana from a Schedule 1 - to a more appropriate Schedule as recommended by Dr Sanja Gupta and many others. Schedule 1 is the most dangerous category with no acknowledged medical use. Our president should then put pressure on congress, from the bully pulpit, to back this up, so research can be done, for example on the new strains like Charlotte's Web that has proven to be such a godsend for those with seizure disorders that some are becoming marijuana refugees in Colorado. As a Schedule 1 substance doctors may not prescribe it for seizure disorders leading to unnecessary suffering especially with children.
Second, our President can order special committee's to review the cases of all of those in federal prisons for non-violent drug offenses for recommendations for amnesty before he completes his final year. Someone told me the President can not pardon state criminal, which surprises me. He should encourage state governors to do the same. Apparently, of the over 2 million prisoners we have incarcerated some have estimated as many as 800,000 might be serving times for non-violent drug offenses.
Even if we "only ended up" granting pardons to half of them, or about 400,000, we could save an enormous amount of money. What is $50,000/year * 400,000 = $20 billion a year savings to taxpayers.
Imagine the possible value to these people and their families and loved ones whose lives have been tragically shattered by our insane, and cruel drug laws. The value of a second chance could be priceless, and perhaps, one of the most noble and compassion legacies President Obama could leave in his last term of office.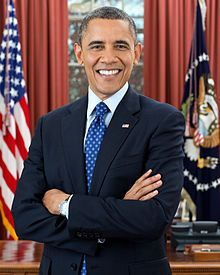 Let's start this now and see how far we can get by the end of his term. Complete pardons so these people can start their lives over and even get Pell Grants to go back to school or qualify for federally assisted drug counseling.
We can use these savings to bolster our social services and mental health programs, like the people of Portugal are doing, because the even sadder truth is that many of these people are mentally ill, or have other mental or social problems which they were trying to self-medicate before they got arrested.
One of America's "dirty little secrets" is we keep many of our mentally ill locked in prisons for drug offenses because we lack the compassion and wisdom to create more effective solutions like many other countries have proven work better. (Such as Portugal.)
So. happy marijuana day. Maybe we should visit someone in jail today to gain some perspective about what we are doing here.