Congressman Henry Waxman announced his retirement after 39 years. His CA-33 district has become the most contested congressional district ever anywhere. 18 candidates remain after 3 quit. The open primary is on June 3 after which only 2 candidates will make it to November.
If you live in Greater LA you'll have a chance to meet and hear 3 candidates before the June 3 primary.
All the meetings will take place at Casey's Irish Pub downtown LA where we held our 1st meeting last year.
April 26, yes this Saturday, at 2PM (all meetings start at 2PM) our guest speaker is David Kanuth. I diaried about this event and David already. He managed to raise $800,000 recently so he has a chance and furthermore he IS a great candidate.
On May 24, we have none other than Marianne Williamson, also running for CA-33. I diaried about her very well organized campaign with lots of boots on the ground and I am involved in her campaign. And I talked her into speaking at Drinking Liberally West Side already. She is a different kind of politician. I met her when she was leading a movement to get more women involved in politics.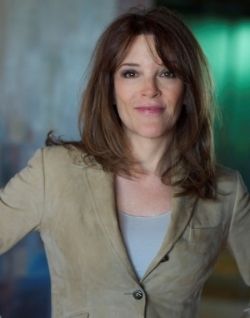 So the word got out and today I got contacted twice about speaking at LA Kossack meeting.
The famous Matt Miller, host of the KCRW political radio show "Left, Right & Center", is also running for CA-33. And he wants to speak to us. So we came up with the idea of 2 back to back LA Kossack meetings. Mat Miller has agreed to speak on May 31, 4 days before the primary on June 3. Matt Miller is also not a traditional career politician just as David and Marianne are not and like David and Marianne he is also very smart, very knowledgeable and very eloquent. So Kossacks, since we have a feast of candidates in front of us, let's get the word out.
But that is not all. Yesterday I got a call from Sandra Fluke. I met her recently at an event and it turns out that she is a big Single Payer supporter. She was going to run for CA-33 but instead she decided to run for California Senate for CA-05 which overlaps with CA-33. Single Payer support in Sacramento is big for me. So I have to confirm it 100% but right now the chances are that both Sandra and Matt will join us on the special meeting on May 31.
As I said, something is stirring in Los Angeles and it involves LA Kossack meetings which have become a hot commodity. FYI, I'm also working on getting two other hot US Congressional district candidates for after the June 3 primary. Eloise Gomez, running for the flippable CA-31 (again I already diaried about her) and Lee Rogers, running for CA-25, also flippable.
So this is the time for Kossacks in Los Angeles to come through and get the word out. We can probably have as many as 50 people at Casey's. The food is good and there is abundant and affordable parking in Pershing Square two blocks away where there is a Metro stop too.
Let me or Dave in Northridge know if you are coming via Kosmail.