Happy 115th birthday to The Duke
Commentary by Black Kos Editor Denise Oliver-Velez
Taking a time-out today from all the racist ugly, and tippin' my top hat to the man who for me epitomizes the greatest American music.
Today is the 115th anniversary of the birth, in Washington DC of Edward Kennedy Ellington—better known worldwide as the "Duke".
Duke Ellington (1899-1974) grew up in Washington, D.C. during one of the most difficult periods for African-Americans. Social and political conditions for blacks were worsening in not only the South, but also the North. Many blacks were migrating from the South to the North hoping for a better life. In 1896, The United States Supreme Court declared racial segregation legal in public facilities in Plessy v. Ferguson. In Washington, D.C., segregation was greatly increasing. The Lincoln Memorial towered over the city as a symbol of equality, yet at its dedication in 1918, blacks had to sit in a segregated area. Despite all of these tensions, many blacks drew from the strength of the community, the vitality and the spirit of their rich culture. Edward Kennedy "Duke" Ellington was such a person whose strong pride worked effectively against the forces of racism. He fought this battle against racial problems and tensions with ease and grace.

Edward Kennedy Ellington was born on April 29, 1899 at 1217 22nd Street NW, Washington D.C. His family had strong roots in Washington. His mother, Daisy Kennedy Ellington, was born in D.C. in 1879 to a middle class family. She was a woman of great beauty and intelligence and had completed high school, rare for a black woman at the time. She instilled in her son love and confidence that would remain with him throughout his career. In return, Ellington idolized his mother. His father, James Edward Ellington, was born in North Carolina, but like many blacks had migrated to Washington searching for a better life. James Edward Ellington worked as a butler for a white physician and occasionally worked at catered events in the White House.

Like many black folks the Ellington family and his maternal Kennedy line had roots in Virginia and North Carolina that came from recent enslavement. And like many black families, there was a move to the nation's capitol, where though segregated, there was employment.
Though the signature tune for the Ellington Band became "Take the A Train", written by Billy Strayhorn, referencing the express train that went to Harlem that had recently debuted in New York City, the first band he became the leader of was "The Washingtonians", founded in the early '20s by Elmer Snowden. Ellington took over the leadership in 1924.
Ellington lives on in DC, and a fitting tribute to him is the Duke Ellington School of the Arts.

The goal of the Duke Ellington School of the Arts is to give a free arts education to very talented students in the D.C. area — young people who might never have the benefit of private lessons. The school celebrated its own 40th birthday last weekend.

"We have a saying: If you have to be an artist, this is the place to be," says Davey Yarborough, director of jazz studies at Ellington for 30 years.

Most of the students at Ellington are African-American. They had to pass rigorous auditions and interviews to get in — to study not just jazz, but also classical music, dance, drama and visual arts, along with a full academic program. The graduation rate is 99 percent, and 98 percent go to college, some on full scholarships.

I lived in DC when it was
founded in 1974
, and was a supporter, having been given the chance to attend a similar public school in NYC.
The Duke Ellington School of the Arts was established in 1974 and remains the sole D.C. public high school to offer a dual curriculum encompassing professional arts training and academic enrichment, in preparation for college and careers in the arts.

By naming one of his jazz bands The Washingtonians, Duke Ellington made his home part of his persona. D.C. philanthropist and avid art collector Peggy Cooper Cafritz and the late dancer and choreographer Mike Malone returned the favor, building this school to house the creative soul of the District, and to reflect the rich cultural diversity of the United States.
The school will be holding its
Ellingtonia! Festival
, Saturday, April 26 – Friday, May 9.
No coincidence that Peggy Cooper-Cafritz, was also an early supporter of Pacifica radio's WPFW-FM, which we put on the air after a long struggle in DC (as the first minority controlled public radio station) with "Take the A Train", on Feb 28, 1977.
Around the world there will be other festivals and symposia honoring the Duke. Upcoming in Amsterdam, May 14-18 is this event.
Seventy-five years after Ellington's famous second trip to Europe (April and May 1939), which took him to Amsterdam for a concert at the Concertgebouw, and 75 years after he started his collaboration with Billy Strayhorn, Amsterdam will be the site of the 22nd International Duke Ellington Conference, hosted by the Conservatory of Amsterdam (Europe's largest jazz school), in its beautiful new building and concert halls, in collaboration with the world-famous Bimhuis concert-stage, and the International Duke Ellington Study Group.
There is no way I can play all my favorite Ellington here today. Take a look and a listen to diaries like
Ellington at Newport
, or Evolution's fine
Sir Duke Easter Special
. For illuminating conversation about Ellington and his music (and all black music), check out
Breath of Life
, where they featured multiple covers and versions of his now classic "
Prelude to a Kiss
".
Since I needed my soul lifted today I decided to revisit Ellington's spiritual side, his concert "Concert Of Sacred Music - Grace Cathedral (San Francisco, CA). September 16, 1965". (full concert)

And then there is the Queen of Gospel Mahalia Jackson, who graced Ellington with this solo of his Come Sunday, which is now included in the United Methodist Hymnal.
When she sings "God of love, Please look down and see my people through" one does not have to be a believer to feel the power that has sustained us through ugly days of hate in the past and present.
Duke Ellington believed that music was an expression of freedom

Put it this way: Jazz is a good barometer of freedom… In its beginnings, the United States of America spawned certain ideals of freedom and independence through which, eventually, jazz was evolved, and the music is so free that many people say it is the only unhampered, unhindered expression of complete freedom yet produced in this country
And that art is dangerous.
"Art is dangerous. It is one of the attractions: when it ceases to be dangerous you don't want it."
Love you Duke.
~~~~~~~~~~~~~~~~~~~~~~~~~~~~~~~~~~~~~~~~~~~~~~~~~~~~~
News by dopper0189, Black Kos Managing Editor
~~~~~~~~~~~~~~~~~~~~~~~~~~~~~~~~~~~~~~~~~~~~~~~~~~~~~


~~~~~~~~~~~~~~~~~~~~~~~~~~~~~~~~~~~~~~~~~~~~~~~~~~~~~
The historic shift in marijuana policy happening around the United States and the world begs a couple of questions concerning African-Americans. The Grio: Will African-Americans benefit from the emerging marijuana industry?
~~~~~~~~~~~~~~~~~~~~~~~~~~~~~~~~~~~~~~~~~~~~~~~~~~~~~
First, will this change in policy benefit or somehow hurt our community? Second, is no longer having the underground marijuana economy that has, like it or not, been a supplemental source for income for our young adults and the unemployed or underemployed good in the long run?
The drug war is more effective at continuing the disenfranchisement of the poor and people of color than it is at preventing drug use, and we argue about whether this was the intended goal in the first place: to reinforce racism. The results have been undeniably tragic for the African-American community no matter the intent.
Thanks to Michelle Alexander and her book The New Jim Crow, it is common knowledge that drug law enforcement has taken a disproportionate toll on poor communities of color. No community has borne the brunt of the drug war as much as African-Americans. This is true despite overwhelming data (and common sense) revealing that we don't use or sell drugs at higher rates than white people.
The drug war fuels mass incarceration, and marijuana prohibition has fueled the drug war. Nearly half of all arrests nationally involve minor marijuana possession. I knew legalizing marijuana would change the game as currently played. I was not naïve enough to think ending marijuana prohibition or even the drug war as a whole was a panacea to various root causes that create challenges for African-Americans.


(AP Photo/Rich Pedroncelli)
~~~~~~~~~~~~~~~~~~~~~~~~~~~~~~~~~~~~~~~~~~~~~~~~~~~~~
Attorney General Eric Holder announced the Justice Department's aims in collecting data on stops and arrests in order to combat racial bias in the criminal justice system. NewsOne: Holder: DOJ To Examine Racial Bias Data In Criminal Justice System.
~~~~~~~~~~~~~~~~~~~~~~~~~~~~~~~~~~~~~~~~~~~~~~~~~~~~~
From AG Holder's video:

"We are heeding the President's call. This month, the Justice Department is launching a new initiative – the National Center for Building Community Trust and Justice – to analyze and reduce the effect of racial bias within the criminal justice system. The Center will be funded through an initial competitive grant award totaling $4.75 million and is jointly supported by the Justice Department's Office of Justice Programs, the COPS Office, the Civil Rights Division, the Office on Violence Against Women, and the Community Relations Service. This effort will encompass a broad range of areas in which fairness and trust can come in to question – from stops and searches to wrongful convictions.

Of course, to be successful in reducing both the experience and the perception of bias, we must have verifiable data about the problem. As a key part of this initiative, we will work with grant recipients and local law enforcement to collect data about stops and searches, arrests, and case outcomes in order to help assess the impact of possible bias. We will conduct this research while simultaneously implementing strategies in five initial pilot sites with the goal of reducing the role of bias and building confidence in the justice system among young people of color. This work will likely include anti-gang and mentoring projects intended to empower young African-American and Latino males and break the vicious cycle of poverty, incarceration, and crime that destroys too many promising futures each and every day."
Watch Holder's video address in full
here
.
~~~~~~~~~~~~~~~~~~~~~~~~~~~~~~~~~~~~~~~~~~~~~~~~~~~~~


~~~~~~~~~~~~~~~~~~~~~~~~~~~~~~~~~~~~~~~~~~~~~~~~~~~~~
This African country's first ice-cream parlour is giving a group of women a livelihood and the locals a taste for the frozen dessert. The Guardian: Sweet dreams: Rwandan women whip up popular ice-cream business.
~~~~~~~~~~~~~~~~~~~~~~~~~~~~~~~~~~~~~~~~~~~~~~~~~~~~~
From all across Rwanda, and even parts of neighbouring Burundi, people flock to the southern town of Butare to a little shop called Inzozi Nziza (Sweet Dreams). They come for a taste of the unknown, something most have never tasted – the sweet, cold, velvety embrace of ice-cream.
Here, at the central African country's first ice-cream parlour, customers can buy scoops in sweet cream, passion fruit, strawberry and pineapple flavours. Toppings include fresh fruit, honey, chocolate chips and granola. Black tea and coffee are also on sale.
The shop, which has "ice-cream, coffee, dreams" across its signage, is milking local curiosity about the dessert – and "changing lives" in the process, says Inzozi Nziza's manager, Louise Ingabire.
"Ice-cream is important," she says between mouthfuls of a honey-flavoured offering. "Some Rwandans like ice-cream, but it's a new thing. We still have some work to do, to tell others that they'll enjoy it."
True to Inzozi's Nziza's motto, the shop can certainly make dreams come true. "I didn't have a job before: I just stayed at home. Now I have a vision for the future. I am making money and I can give some of it to my family," says the 27-year-old.


Most of the ingredients used at Rwanda's first ice-cream parlour are sourced locally
~~~~~~~~~~~~~~~~~~~~~~~~~~~~~~~~~~~~~~~~~~~~~~~~~~~~~

~~~~~~~~~~~~~~~~~~~~~~~~~~~~~~~~~~~~~~~~~~~~~~~~~~~~~
Why it's important to disrupt the steady diet of light-skinned dreamgirls and make sure our boys love all shades of Black beauty EBONY: Why Black Boys Need Lupita Nyong'o.
~~~~~~~~~~~~~~~~~~~~~~~~~~~~~~~~~~~~~~~~~~~~~~~~~~~~~
It was revealed (last week) that Lupita Nyong'o was named People Magazine's "Most Beautiful" person. Considering the fact that she's been everyone's red carpet darling -- seriously, if you happen to personally own a red carpet in your home, there's a 60% chance Lupita was on it at least once in the past six months -- this was expected. Also expected? The inevitable backlash from certain Black people incredulous that someone had the audacity to consider Lupita beautiful. I think some of these people just keep "Lupita is ugly" in draft format on their iPhones and Twitter accounts, waiting for an opportunity--any opportunity--to hit send.
I spent much of yesterday morning reading some of these replies while shaking my head at their obliviousness to their ignorance. I even poked some fun at them yesterday afternoon, crafting a quiz titled: "Exactly How Threatened Are You By Lupita Nyong'o's Beauty?" And I felt no shame in doing any of this because, well, I've earned it. In three months, I'm marrying a brownskinned woman with dreadlocks who carries Vaseline and owns a "Black Girls Run" t-shirt. My last serious girlfriend before her? Same complexion as I am. Even my "it's complicated" relationship from college was with someone darker than I am.
Basically, I can scoff at the colorstruckedness of the Lupita hate brigade because that's obviously not me. And it's never been me.
And...well, that's a lie.


Lupita Nyong'o
~~~~~~~~~~~~~~~~~~~~~~~~~~~~~~~~~~~~~~~~~~~~~~~~~~~~
Society reacts much more forcefully to lone outbursts like Sterling's than larger, institutional racial problems. The New Republic: The Donald Sterling Controversy Lets Everyone Off Too Easily.
~~~~~~~~~~~~~~~~~~~~~~~~~~~~~~~~~~~~~~~~~~~~~~~~~~~~
Sterling has long been known as an atrocious NBA owner (although this year his team is quite good) and a rather unlovely character, but this tape is likely to destroy his reputation entirely, and rightfully so. But while the outrage over his comments is understandable and necessary, it also shines a light on an uncomfortable fact: society reacts much more forcefully to lone outbursts like Sterling's than larger, institutional racial problems.
To explain what I mean, here is a quote from a Forbes piece on Sterling, which goes into some of his history:

The laundry list of Sterling's misdeeds include a housing discrimination lawsuit he settled for $2.7 million with the government where he was accused of not renting apartments to Hispanics and blacks. He was sued in 2006 by the Justice Department for allegations of housing discrimination in the Koreatown part of Los Angeles. Sterling was sued by longtime Clippers general manager Elgin Baylor for wrongful termination alleging racial and age discrimination after Baylor lost his job.
Now try
this
:
Another federal lawsuit filed in 2003 by the Housing Rights Center and 19 tenants accused Sterling of once stating his preference not to rent to Latinos because "Hispanics smoke, drink and just hang around the building." The lawsuit also accused him of saying "black tenants smell and attract vermin."
It's true that Baylor's case was rejected, and it's also true that Sterling settled the discrimination suits. And yet did you know about these accusations? How involved was the NBA? Were they nationwide stories? Sterling was accused of two of the most institutionally harmful forms of racism in our society: hiring/firing discrimination and housing discrimination. And yet's it's fair to say that the housing discrimination case, no matter how it had played out in court, would not have caused the stir that these comments did.
This is partially because there is audio of his recent remarks, and they are thus easier to react against. But it also shows how much more at ease people are responding to something so easy to grasp, and so unthreatening to the status quo. Institutional racism is just too daunting and widespread. A lot of people who don't consider themselves racists nevertheless don't particularly want to live in minority neighborhoods, or send their kids to overwhelmingly non-white schools. And they may hold certain stereotypes about minorities. Confronting all this is complex and fraught. Sterling's alleged comments are just so...simple.


Donald Sterling, LA Clippers owner
~~~~~~~~~~~~~~~~~~~~~~~~~~~~~~~~~~~~~~~~~~~~~~~~~~~~
Today's lesson in how black people should act is from Bill O'Reilly, who still finds reasons to criticizes black people even when they do things "the rightway". Slate: Bill O'Reilly Blames Beyoncé for Everything.
~~~~~~~~~~~~~~~~~~~~~~~~~~~~~~~~~~~~~~~~~~~~~~~~~~~~
Bill O'Reilly is blaming Beyoncé for teen pregnancy again, even though last time he did this, much of the press eagerly reminded him that Beyoncé is, you know, famously married. Now that the pop singer has appeared on the cover of Time's "100 Most Influential People" issue, O'Reilly is bent out of shape over the fact that Beyoncé is making sex look like fun, which he fears will give young women, especially young black women, ideas. (Prior to "Drunk in Love," we are apparently meant to believe, most teenagers were blissfully unaware you could ever have fun with your pants off.)
"She knows — this woman knows — that young girls are getting pregnant in the African-American community," O'Reilly complained on his Friday show. "Now it's about 70 percent out of wedlock. She knows and doesn't seem to care."
The complaint is a head-scratcher, since the songs that O'Reilly calls out in a video montage (let's hope no teens watch his show!) are about the joys of having sex within a marriage. The video for "Drunk in Love" actually shows Beyoncé in sexual situations with her longtime husband, Jay Z. If anything, Beyoncé's record should be read as an ode to marriage and holding out on starting a family until you have a partner who can make you happy in the long haul.




~~~~~~~~~~~~~~~~~~~~~~~~~~~~~~~~~~~~~~~~~~~~~~~~~~~~~~~~~~
Voices and Soul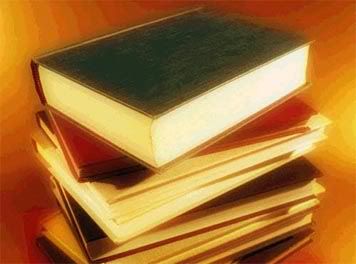 by Justice Putnam
Black Kos Poetry Editor
Being the son of a professional Historian, having a degree in History myself; I am both, amazed and appalled, by the blatant historical revisions and ignorance that is on display by the TeaBirchers© and their fellow travelers. From outright editing and distribution of Jefferson's Letter to the Danbury Baptists as a whole document, so as to support their dubious claims of the Founders being against the existence of a Wall between Church and State, to Fox News editing Obama's public exchanges so his presidency is diminished and marginalized.
Surely, if one has to lie to support an argument, the argument must not be very sound. What if we "edit" the lie out these discourses? What do we get? How about an honest assessment of where we came from:
What passes for identity in America is a series of myths about one's heroic ancestors. It's astounding to me, for example, that so many people really seem to believe that the country was founded by a band of heroes who wanted to be free. That happens not to be true. What happened was that some people left Europe because they couldn't stay there any longer and had to go someplace else to make it. They were hungry, they were poor, they were convicts.

-- James Baldwin
"A Talk to Teachers," Oct. 16, 1963
It is true that a Dream arose out of the disaffection experienced by those hungry and poor and convicted. It is true that tragedies and dangerous compromises occurred to make that Dream of America a possibility. Just let us not lie about where it was we came from and how it is we came to be who we are; let us look honestly to where our present is and where our future could be; let us not lie to make the Dream true. It is said, Knowledge is Power; and that is a sad truism when taking account of the axiom's terrible permutations.
Ignorance though, masking itself as Knowledge, is not real Power; but real Ruination.
The only real course to stem this ruination then, is to embrace Knowledge and not Ignorance; to arm our minds and soul and activism against those corporate armies of propaganda, against those mobs of malice and hate; who in either, ignorance or guile, or both, would go to any means necessary than...

Let America Be America Again

Let America be America again.
Let it be the dream it used to be.
Let it be the pioneer on the plain
Seeking a home where he himself is free.

(America never was America to me.)

Let America be the dream the dreamers dreamed--
Let it be that great strong land of love
Where never kings connive nor tyrants scheme
That any man be crushed by one above.

(It never was America to me.)

O, let my land be a land where Liberty
Is crowned with no false patriotic wreath,
But opportunity is real, and life is free,
Equality is in the air we breathe.

(There's never been equality for me,
Nor freedom in this "homeland of the free.")

Say, who are you that mumbles in the dark?
And who are you that draws your veil across the stars?

I am the poor white, fooled and pushed apart,
I am the Negro bearing slavery's scars.
I am the red man driven from the land,
I am the immigrant clutching the hope I seek--
And finding only the same old stupid plan
Of dog eat dog, of mighty crush the weak.

I am the young man, full of strength and hope,
Tangled in that ancient endless chain
Of profit, power, gain, of grab the land!
Of grab the gold! Of grab the ways of satisfying need!
Of work the men! Of take the pay!
Of owning everything for one's own greed!

I am the farmer, bondsman to the soil.
I am the worker sold to the machine.
I am the Negro, servant to you all.
I am the people, humble, hungry, mean--
Hungry yet today despite the dream.
Beaten yet today--O, Pioneers!
I am the man who never got ahead,
The poorest worker bartered through the years.

Yet I'm the one who dreamt our basic dream
In the Old World while still a serf of kings,
Who dreamt a dream so strong, so brave, so true,
That even yet its mighty daring sings
In every brick and stone, in every furrow turned
That's made America the land it has become.
O, I'm the man who sailed those early seas
In search of what I meant to be my home--
For I'm the one who left dark Ireland's shore,
And Poland's plain, and England's grassy lea,
And torn from Black Africa's strand I came
To build a "homeland of the free."

The free?

Who said the free? Not me?
Surely not me? The millions on relief today?
The millions shot down when we strike?
The millions who have nothing for our pay?
For all the dreams we've dreamed
And all the songs we've sung
And all the hopes we've held
And all the flags we've hung,
The millions who have nothing for our pay--
Except the dream that's almost dead today.

O, let America be America again--
The land that never has been yet--
And yet must be--the land where every man is free.
The land that's mine--the poor man's, Indian's, Negro's, ME--
Who made America,
Whose sweat and blood, whose faith and pain,
Whose hand at the foundry, whose plow in the rain,
Must bring back our mighty dream again.

Sure, call me any ugly name you choose--
The steel of freedom does not stain.
From those who live like leeches on the people's lives,
We must take back our land again,
America!

O, yes,
I say it plain,
America never was America to me,
And yet I swear this oath--
America will be!

Out of the rack and ruin of our gangster death,
The rape and rot of graft, and stealth, and lies,
We, the people, must redeem
The land, the mines, the plants, the rivers.
The mountains and the endless plain--
All, all the stretch of these great green states--
And make America again!
~~~~~~~~~~~~~~~~~~~~~~~~~~~~~~~~~~~~~~~~~~~~~~~~~~~~~~~~~~
Welcome to the Black Kos Community Front Porch