There's no known cure for the common cold. Trust me on this; if there were, I'd have taken it already a few days ago. But in 1965, on an episode of The Beverly Hillbillies, Dr. Granny had such a cure, but couldn't get the fancy "city doctors" to take her seriously. What was Dr. Granny's cure?
But First, A Word From Our Sponsor: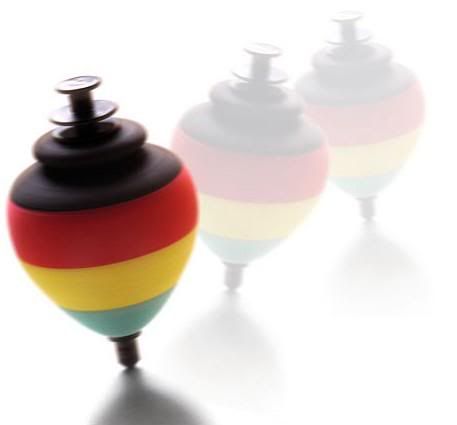 Top Comments recognizes the previous day's Top Mojo and strives to promote each day's outstanding comments through nominations made by Kossacks like you. Please send comments (before 9:30pm ET) by email to topcomments@gmail.com or by our KosMail message board. Just click on the Spinning Top™ to make a submission. Look for the Spinning Top™ to pop up in diaries posts around Daily Kos.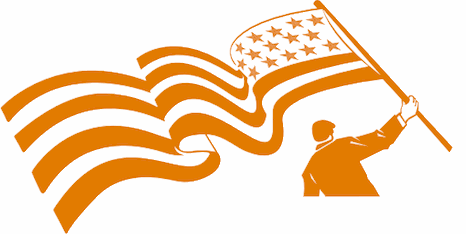 Make sure that you include the direct link to the comment (the URL), which is available by clicking on that comment's date/time. Please let us know your Daily Kos user name if you use email so we can credit you properly. If you send a writeup with the link, we can include that as well. The diarist reserves the right to edit all content.
Please join me below the orange croissant for more.

I feel crappy. A few days ago, I got the early signs: that old familiar tickle in the throat, the runny nose. By now, I'm in the middle of a full-blown cold with the classic symptoms. Fatigue, no appetite, coughing, sinuses clogged, general lack of energy. You know the rest. They say adults get this, on average, twice year. Somebody else must be picking up some of my share, because I usually get it about once a year. My Partner, even less than that.
When I realized a short time ago that today is my day here at Top Comments, I needed to come up with something quick and easy. Not to slack off, but hey, I'm sick.
Anyway, I'm old enough to have seen The Beverly Hillbillies in first run. I became a teenager during its final years. And I started to think about Granny having a cure for the common cold. My memory was correct. Season 4, Episode 15 of the show, titled The Common Cold, first aired on December 29, 1965.
The show begins with Granny giving Elly May, Jethro, and Jed their semi-annual examinations. Dr. Granny, of course, is only a doctor in the backwoods sense. But you don't argue with her. Miss Jane arrives at the Clampett mansion during the examinations, and lets slip that her boss, Mr. Drysdale, is sick with a cold.

Miss Jane: ...it's just a cold, Granny, and that's one thing you doctors haven't conquered yet.

Granny: What do you mean?

Miss Jane: Well, there's no known cure for the common cold.

Granny: You mean to tell me that city doctors ain't got no cure for a cold?

Miss Jane: Well, they can alleviate the symptoms, but no-one has a cure.

Jed: Well, Granny has. She's been making it long as I can 'member.

Miss Jane: A cold cure?

Jed: One spoonful's all it takes.
I'll take some. Send it over!
The scene shifts to the office of Mr. Drysdale's physician, Dr. Roy Clyburn. Dr. Clyburn and Granny have been adversaries since at least Season 2, Episode 1, Jed Gets the Misery.

Clyburn: You have a cold.

Drysdale: I knew that when I came in. Now what are you going to do for it?

Clyburn: I'm going to recommend that you eat sensibly, drink lots of fluids, get plenty of rest. And, in a week or ten days, you'll be alright.
We see Granny in the kitchen, mixing up a batch of her cold cure medicine. Sort of. Granny is hiding under a blanket, mixing in secrecy, while Elly May hands her the requested ingredients. One of them seems to be an extra-potent batch of Granny's moonshine. Granny took a good swig from the jug under the blanket; it's not clear if any of that made it into the medicine.
Meanwhile, at Dr. Clyburn's office, a travelling pharmaceutical salesman is trying to get a meeting with the Dr., with no luck. After being basically kidnapped by Jethro, the salesman hears about Granny's wonder cold cure and proudly announces that he is now the exclusive West Coast distributor for "the first cold cure in medical history". The final scene:

Miss Jane: Granny, I apologize. This morning I didn't believe you. Your cold cure really works.

Granny: Positively, if you follow directions.

Salesman: By the way, what are the directions?

Granny: Take one spoonful of cold cure, eat sensible, get lots of rest, and drink plenty of water.

Jed: And in a week or ten days, your cold will be gone.

Miss Jane: A week or ten days.

Granny: That's all it takes.

Jed: Ain't failed in 45 years!

Salesman: Can we go back in your office? I think I'm gonna be sick.
TOP MOJO
May 6, 2014

(excluding Tip Jars and first comments)



Thank you mik for the mojo magic! For those of you interested in How Top Mojo Works, please see his diary FAQing Top Mojo.

1) A republican said something racist by rexymeteorite — 157
2) I'm thinking this by gchaucer2 — 112
3) Obamacaust. n/t by Meteor Blades — 110
4) Democrats need to get positive and leave the by LaFeminista — 105
5) It should surprise me by Dem Beans — 104
6) Forward Missouri! by Dood Abides — 103
7) Obama was president when four people were by plumbobb — 102
8) They WOULD Understand That Americans Pay More by Gooserock — 97
9) Outrage isn't for sale my Republican friends... by funluvn1 — 95
10) Of course, we're the racist ones by rexymeteorite — 91
11) Their reality has lapped our snark by rexymeteorite — 78
12) Good Diary by Dburn — 78
13) And how refreshing to see a crowd of protestors by Leslie Salzillo — 77
14) Wait! I thought Obamacare was the new by Its the Supreme Court Stupid — 73
15) I will demand a royalty. n/t by Meteor Blades — 70
16) Yeah, I know. It's like, "Dog bites man... by Mets102 — 68
17) Maybe Charlie and Dave should have donated... by JeffW — 65
18) "United in community" vs "Every man a king". by the fan man — 64
19) As soon as your savings is gone, MediCAID by PsychoSavannah — 63
20) I don't understand what he's getting at. by Inland — 62
21) Actually .... by Adam B — 61
22) So, I guess... by Trix — 61
23) Leslie, i lived there for many years. by The grouch — 61
24) Those elderly and religious people! by tmservo433 — 59
25) Speaking of competition by Dem Beans — 59
26) Oh, great Baal Karnaim, by Crashing Vor — 58
27) Social Justice -- theme for 2014/2016? /nt by polecat — 58
28) My problem with this? by democracy inaction — 57
29) Well, and they probably also by Youffraita — 57
30) It's not really government's fault by Captain Frogbert — 57
TOP PHOTOS
May 6, 2014
Enjoy jotter's wonderful PictureQuilt™ below. Just click on the picture and it will magically take you to the comment that features that photo. Have fun, Kossacks!