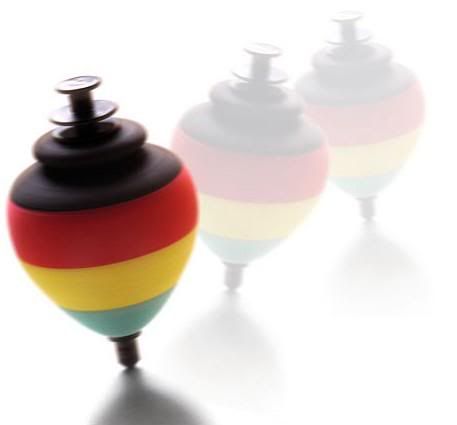 Top Comments recognizes the previous day's Top Mojo and strives to promote each day's outstanding comments through nominations made by Kossacks like you. Please send comments (before 9:30pm ET) by email to topcomments@gmail.com or by our KosMail message board. Just click on the Spinning Top™ to make a submission. Look for the Spinning Top™ to pop up in diaries posts around Daily Kos.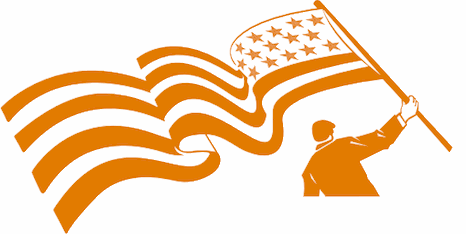 Make sure that you include the direct link to the comment (the URL), which is available by clicking on that comment's date/time. Please let us know your Daily Kos user name if you use email so we can credit you properly. If you send a writeup with the link, we can include that as well. The diarist poster reserves the right to edit all content.
Please come in. You're invited to make yourself at home! Join us beneath the doodle...
If you frequent the pootie diaries or Kitchen Table Kibitzing, you might have seen me post on Wednesday about the beautiful cat that my boyfriend Louis and I found last weekend. For the rest of you, an introduction is in order to the kitty now known as Autumn, so named because of her gorgeous color that reminds us of fall.
A little background first. Louis has never really been a cat person. But after I adopted my Zoe, he rapidly evolved into one--and, with a cat like Zoe, who could blame him, right? Ever since, because we live in different cities, he has wanted a cat of his own, but there has always been some kind of obstacle. Then, Autumn happened.
I don't know where Autumn's story begins. Because of how friendly she is, my guess is that she used to have a human and was then dumped in the street. But there is no way to know that for sure. What we do know is that she has been through the woods, to say the least. She has likely been on the street for a while, since she had been spayed by the catch-and-release program (as indicated by a clipped ear). And, as I'll get into, she has had some major problems.
I don't know what all Autumn has been through in the estimated year that she's been alive, but her story as a kitty loved by a family begins on Sunday night. It was Louis' birthday, and we just got home from dinner. As we were about to walk into the house, I noticed a little orange kitty across the street--not a surprise, as his neighborhood has a number of stray cats. I walked toward her and called for her, fully expecting her to run away. To my shock, she ran toward me meowing. She was skeptical at first, to be sure. She rubbed her head against my hand, then ran away, then came back for another petting then ran away, and so on. We went inside and got a plate of salmon. Again, she was skeptical. She approached the plate cautiously, grabbed a piece in her mouth, ran away to eat it, and repeated. But eventually, we earned her trust, and before long, she was in our laps purring away. We were both completely blown away by how friendly and cuddly she was.
Well, what bigger sign does one need than a stray cat walking into your arms on your birthday? What was going to happen next was clear. I drove to Wal-Mart while Louis kept Autumn company on the sidewalk, picked up a pet carrier and a few basic supplies, and returned to take her into the house.
And, once we got her out of the darkness, we started to realize that it wasn't going to be as simple as taking in a friendly stray cat. It was immediately clear that she had problems, and big ones. Something was going on with her nose (as you can see in the above picture), she had an obvious upper respiratory problem, it appeared that her upper lip was missing, and she had a very large red mass on her front paw. Naturally, both of us started to see dollar signs, but of course, we couldn't just release her again, because she'd already stolen our hearts. We fed her some Fancy Feast (which she wolfed down) and called it a night.
Early the next morning, we made a vet appointment to find out what exactly was going on with Autumn. She did indeed have an upper respiratory issue, and what looked like a missing lip was actually a rodent ulcer, which the vet assured us could be controlled and was not a major health concern. But then, the vet confirmed our fears--that red mass was a tumor. She tested Autumn for feline leukemia and FIV (both of which came back negative, thankfully, because we were fearing the worst there, too), vaccinated her and gave her antibiotics, and gave us a tumor removal estimate for a little over $700, including biopsy. Our hearts sunk, because we just didn't have that kind of money.
But we didn't give up. Louis started a fundraiser, which I shared here on Daily Kos. Thanks to everybody's very generous help, it raised about half of the goal, which is way more than we expected. We can't thank those who donated and shared the link enough.
And it had real results. With a few connections, Louis secured a vet to remove the tumor for only $250 (not including biopsy, which will be another couple hundred). So the tumor is gone. Unfortunately, the vet also had to remove what looked like cancerous cells around Autumn's nose. A biopsy on the tumor and more tests will be needed to make sure the cancer is gone and did not spread. But we're choosing to stay optimistic. Autumn is very clearly a fighter. We're hoping to have this special kitty around for a very long time. Of course, I'll keep the community updated every step of the way. Autumn is now recovering from surgery and still as happy and cuddly as ever.

TOP COMMENTS
May 9, 2014
Thanks to tonight's Top Comments contributors! Let us hear from YOU
when you find that proficient comment.
From cohenzee:

BlueSasha gives us some sage advice on when you can finally be assured of the outcome of any election.
From a2nite:

I think this comment by Words In Action offers good commentary about the state of politics in DC.
From your diarist, Chrislove:

This exchange between ontheleftcoast and Tara the Antisocial Social Worker in librarisingnsf's diary about the great marriage equality news out of Arkansas today gave me a good chuckle.
TOP PHOTOS
May 8, 2014
Enjoy jotter's wonderful PictureQuilt™ below. Just click on the picture and it will magically take you to the comment that features that photo. Have fun, Kossacks!