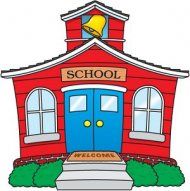 There was a problem at Atherton High School in Louisville, KY. As usual the cause of the problem was mostly identified as being a transgender student.
From the point of view of us transpeople, the problem is generally with those who cannot adapt to our existence and presence.
Principal Dr. Thomas Aberli had made a decision to allow a transgirl student to use one of the girls restrooms and girls locker rooms. According to reports this prompted complaints from parents and students. From past experience, I would hazard a guess that it was more parents than students with a problem.
On Thursday the school administration adopted a new non-discrimination policy which adds "gender identity" to the list of factors protected to the districtwide previous policy.
Advocates for the transgirl said the decision supported transgender students and were in line with the extension of Title IX protections to trans students by the DoE Office of Civil Rights.
Michael Aldridge of the Kentucky ACLU said the new policy "helps these students know their rights are protected."
Some members of the school council said they may re-examine the procedure at future meetings. The principal said he was willing to discuss it but noted that school policy assigns him the authority to assign space...and that he intends to continue his current procedure.

[Students] will continue to be allowed to use the facilities of their gender identity, and that decision isn't going to change ... not unless I'm told to do otherwise.

--Aberli
That upset some of the opposing parents and students, who said students privacy rights, particularly girls, were being violated by the policy. In more than an hour of public testimony, several speakers argued the school should create a unisex or gender-neutral bathroom.
The concerns of one student are being given more weight and legitimacy than the concerns of many other members of Atherton.

--parent David Kelly
But others, including a mother of such a student from another school, said gender-neutral bathrooms create their own problems. Forcing transgendered students to use a separate bathroom means forcing them to "out" themselves in a way that violates their own privacy rights, she said.
Don't deny my child's right to be who they are.

--mother of a trans student
Some of the problem here is that the student in question also identifies as bisexual and currently has a girlfriend. But one has to question whether the same people who are concerned about this as to whether they really wish to segregate restrooms and locker rooms according to sexual orientation as well as birth sex.
If you think there wouldn't be a problem if the trans student had a boyfriend rather than a girlfriend, you haven't been paying attention.
I apologize for this playing automatically. I don't know the secret required to turn that off.
Most of the students who spoke supported the controversial procedure, drawing loud applause in a largely cordial meeting that Aberli said was the only school council meeting that had attracted any public speakers in nearly five years -not to mention a bank of TV news cameras.
Aberli's decision allows the transgirl to use one of the two girls restrooms and therefore students opposed to her presence are free to use the other restroom.
One girl on the school council said Thursday that she didn't mind sharing the bathroom, while a[n adult transgender] speaker noted that "just because someone has a male body, doesn't mean that person is male."
This is something that we have discussed before, but it never made it out of the committee. Our concern in the past has been over the inability to protect these children from harassment — we don't want to make a promise that we can't guarantee, so we backed away from it.

--Linda Duncan, Jefferson County Public Schools board member
Duncan says the JCPS board's policy committee will be discussing the issue later this year.
This is a clear case of policies and laws having to catch up with society and the acceptance of LGBT people across the board.

--Chris Hartman, Fairness Campaign
Principal Aberli says seven students have brought concerns to him.
Everyone has been cordial and respectful. My perception is that our staff is very supportive of this and that the culture of our school reflects the diversity and differences of our population. Everyone deserves to be treated with respect.

--Aberli
One of the big issues people are having is due to the fact (she) is bisexual and currently has a girlfriend, one she has been with since before coming out as being transgendered. Some people believe she is lying about being transgendered as some sort of attempt to get closer to girls and to harass female students, which is far from the case. She is one of the sweetest, most genuinely wonderful girls I have ever met, and there is no reason for all of the hate and distrust she has received.

--Lorenna Cooper, Atherton junior and member of the Gay Straight Alliance