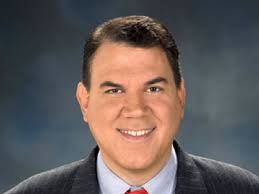 Rep. Alan Grayson writes in the Huffington Post that The top 0.1 percent is the problem, in terms of the ownership of our nation's wealth - the richest 15,000 Americans. In 1960, the top 0.1% had less than 8% of U.S. wealth. Now it's 22%, based on a study Grayson quotes by Professor Saez who examined our nation's wealth and income in the past century. Grayson also tells us that those with net worths over $20 million own almost one quarter of all assets in America.
In fact, Professor Saez has discovered that wealth inequality started rising again in 1977 and is now back where it was in the 1920s.

Folks who are in the bottom half of that one percent, the mere multi-millionaires ($4 million and up), actually have seen their share of wealth decline. A little higher, between the top 0.1 percent and the top 0.5 percent, the share of wealth has been flat. The share of the top 0.1 percent, though, has more than doubled. And the share of the super-super-super rich, the top 0.01 percent, has more than quadrupled, from two percent in 1977 to over 11 percent today.

As for the Forbes 400, their share of national wealth has risen from one percent in 1983, when Forbes started the list, to over three percent last year. If that percentage keeps tripling every 30 years, then a century from now, in the year 2114, 400 Americans will own everything.

Perhaps, the most depressing part of Grayson's short essay other than the bottom 50% has zero assets, is that the bottom 90%'s assets have been falling. Since he 1980 home values have crashed, and the value of liquid assets has crashed. The only asset for his group to hold its value is the pension/401(k)s and more than a quarter of people do not have either a pension or 401(k) says, Grayson.


In a vain effort to pay all those credit card bills, the bottom 90 percent in America had to spend more than they earned during every single year from 1997 to 2008, until the credit wipeout during the Great Recession made that impossible. And as a result, their share of national wealth has dropped from over 35 percent to barely 25 percent.

And the bottom 50 percent? They have a net worth of zero. Zilch.

Another poignant point that Rep. Grayson makes is the because we lack a progressive tax system the rich are receiving a 6% return on their investment after taxes. So for those who derive our incomes by working for a living, unless you are getting wage increases of 6% per year you are falling further behind each year.
"Say, how's that Republican taxation system working out for you, eh?"
It will be interesting to see how long it takes the bottom 99.9% of Americans to get upset enough about this to do something about it. We could easily fix this with a progressive inheritance tax on estates over $20 million, combined with a more progressive income and corporate tax. This study proves there is an opportunity to return the level that have been working fine in all the years since the Great Depression.