A funny thing happened on the way to the Capitol yesterday. I actually met some people! Of course, we couldn't come close to your 30 million in amazing camouflage that stormed DC and overthrew the government. Then again, since we only have 3.8 million humans on the island give or take a point, I hope you can forgive us for falling so far short of the incredibly high bar you set. Incredibly high.
Maybe it was the flag we gathered under, so non-treading and all… perhaps that's where we went wrong. Or not...
As I headed into the city, my heart sank a bit. There were black clouds over San Juan and it had started to rain. Now, if I were a real tea-patriot, it would be at this exact moment that I take the first exit and head back to my bunker camp.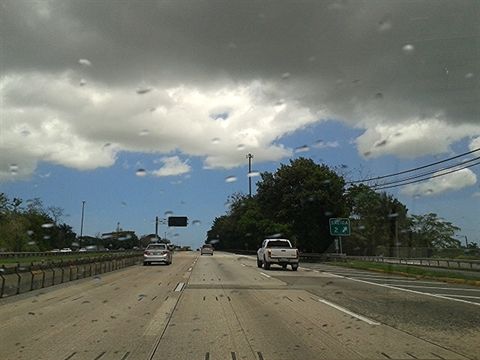 Thank goodness I'm not the real deal, right? Because, not 15 minutes later, this is what greeted me in Old San Juan :O)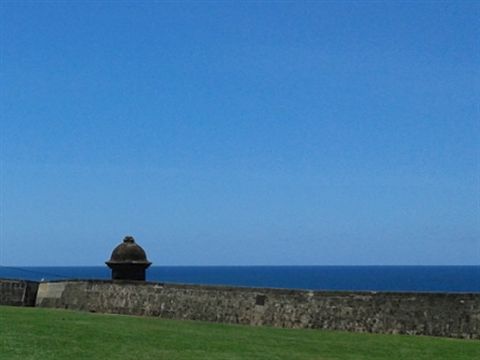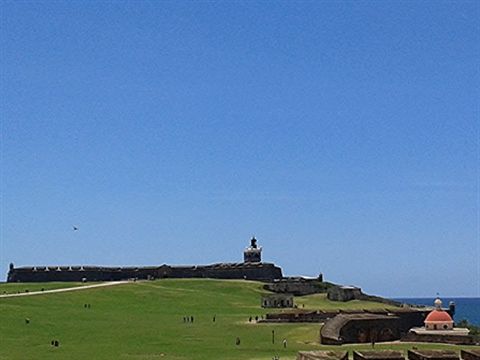 Castillo San Felipe del Morro
It turned out to be a gorgeous day, and according to El Nuevo Dia Online, just over a thousand of us gathered at the Totem Pole in Plaza Quinto Centenario to begin our march to the Capitol. The crowd was much smaller than last year's, and I'm not sure if we had a thousand folks turn out, but everyone around me seemed in great spirits, it was wonderful to see so many old friends and hopefully make new ones.
Off to the staging area!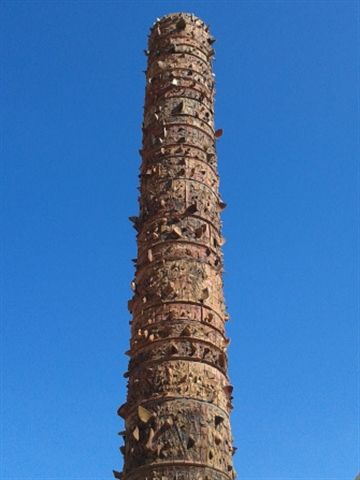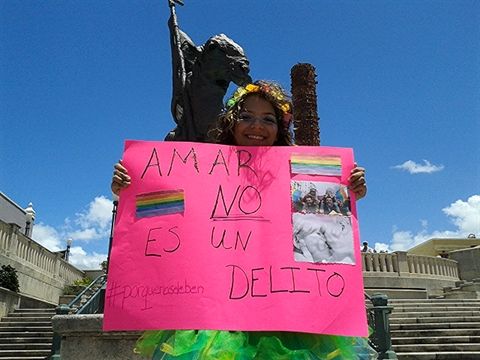 Loving is not a crime

We are All Equal

People of Faith Supporting Equality and Non-discrimination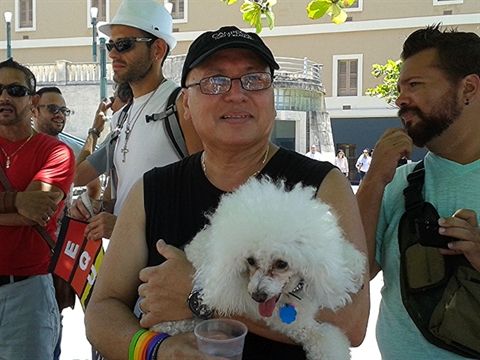 :O)
And we're off!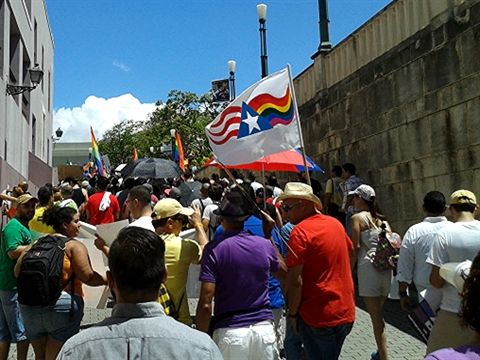 It was at this point, after the march had already begun, that a great group of supporters finally made it through the traffic and were frantically trying to get their "gear" together and join the march. My friend, Gerardo and I helped them get ready, we made some wonderful new friends, and it was such a meaningful moment for me personally. It was almost as if Sara and Ann were here with me :O) This group was representing Bordados por la Paz Puerto Rico (stitching for peace!), and what they had done is hand stitch panels for everyone who has died of a hate crime here in Puerto Rico. It was so moving, and these folks really touched my heart. We've remained in contact and I've sent them these photos (and lots more)!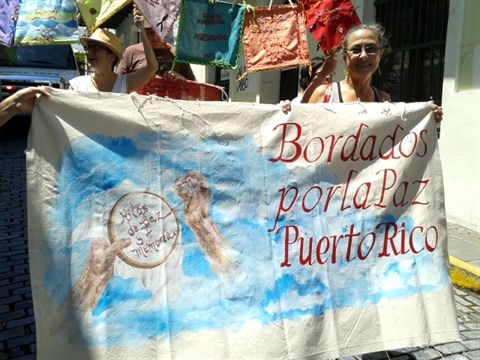 Stitching for Peace Puerto Rico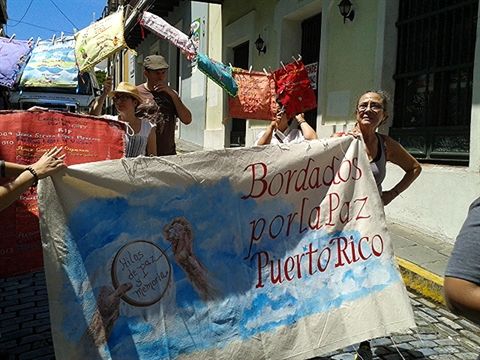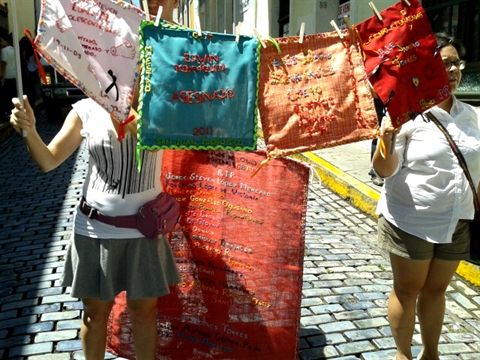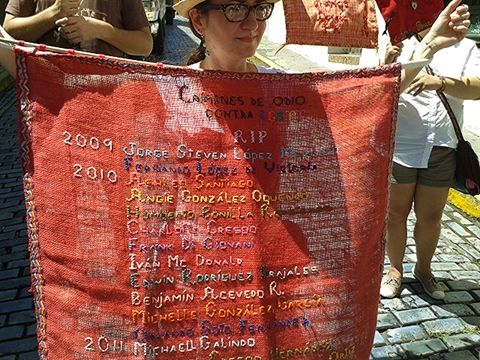 What a wonderful experience… and we're off, again!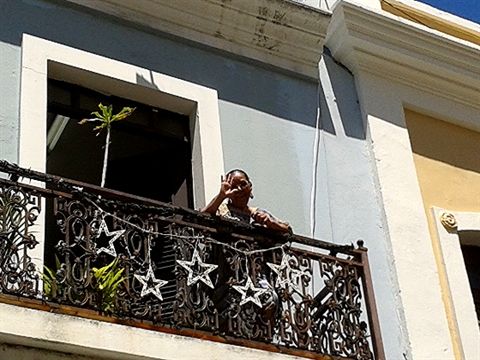 That's the sky blue Governor's Mansion, La Fortaleza, in the background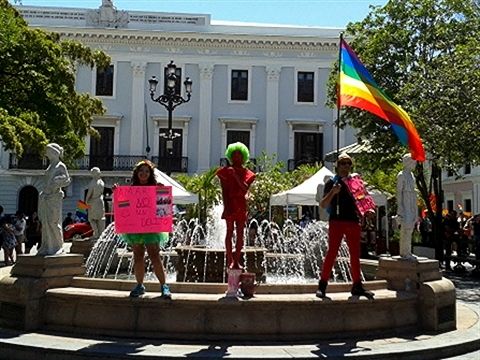 Passing in front of the Mayor's Office, looks like we have a guy on the inside :O)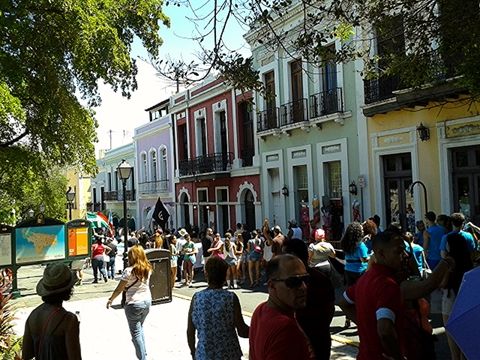 The old city is so beautiful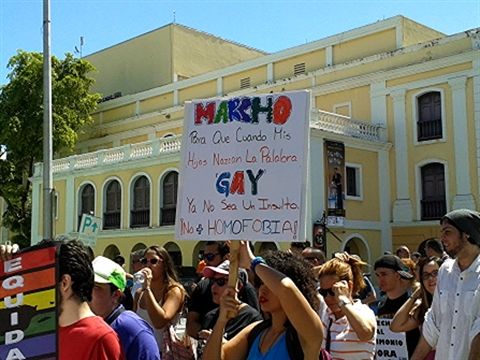 I march so that when my children are born the word gay will no longer be an insult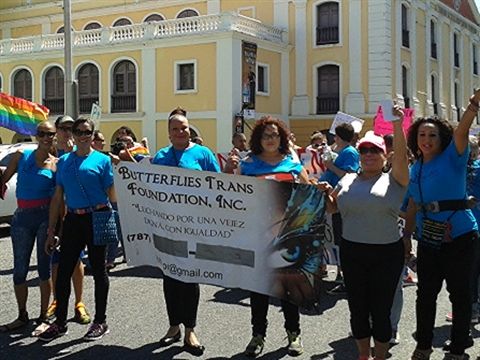 The Butterflies Trans Foundation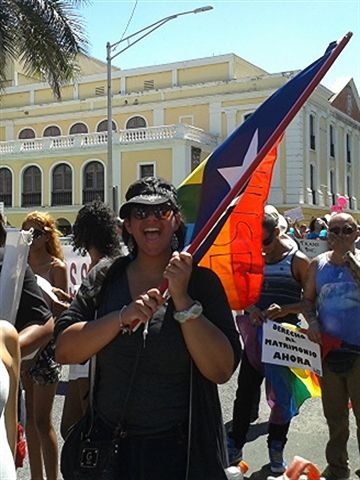 Happy :O)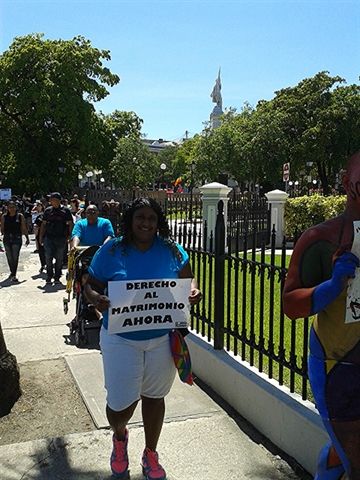 The Right to Marry Now

Homophobia is Abhorrent

Iglesia de Puertas Abiertas (Open Doors) educating with the teachings of Christ to combat homophobia and discrimination
We also believe in God, Don't Preach Homophobia God is Love

Way to go med students! Marching for a world of equality, struggling for healthcare with solidarity

and doctors!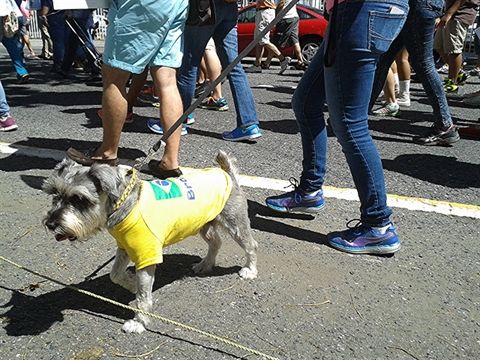 Woof!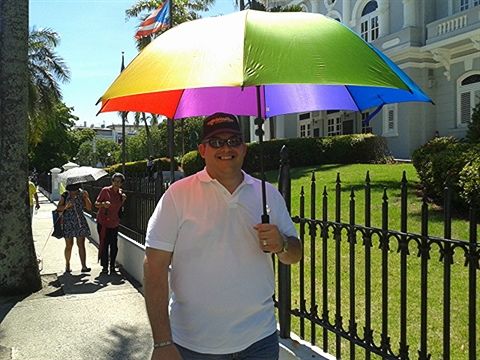 My dear friend, Gerardo Méndez

now we're nearing the Capitol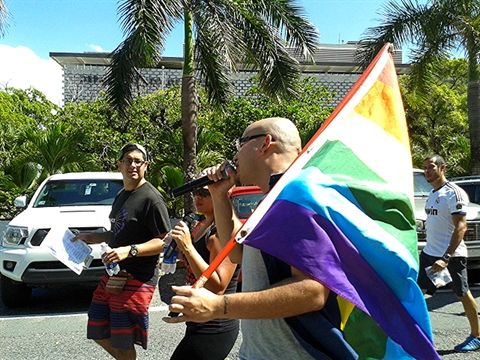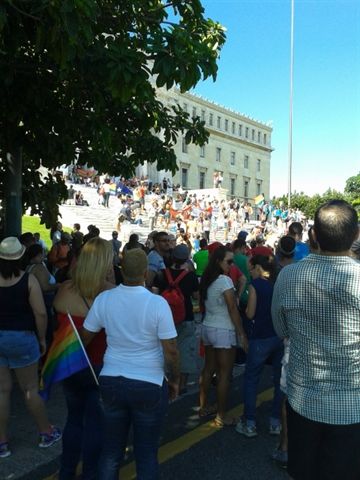 Lawyer and activist, Ada Conde ~ she was so inspiring!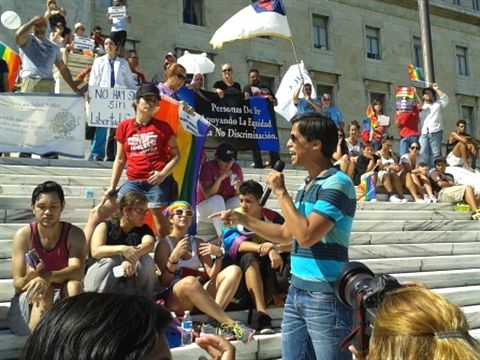 Pedro Julio Serrano, activist and coordinator of Puerto Rico para Todos

Go Butterflies!

Senator María de Lourdes Santiago (PIP)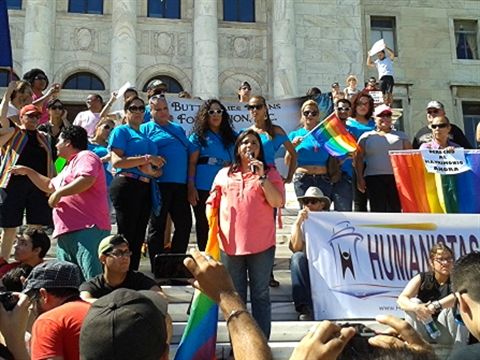 Senator Maritere González (PPD)

the soul does not distinguish gender, no law prevents love
Today's march was also in honor of Jesús David Hernández Otero, a gay volleyball player brutally murdered in March. His mom, Leticia Otero Rodriguez, and his step-dad, Walter Encarnación, were truly inspiring.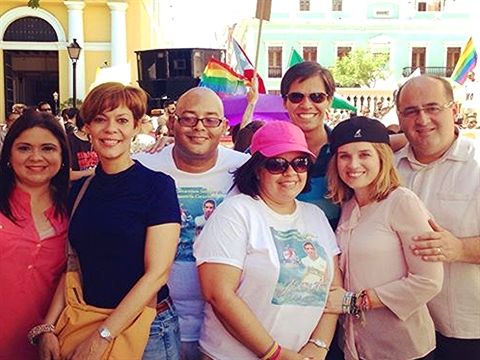 the family of Jesús David (center), together with Senators Maritere González & María de Lourdes Santiago, Pedro Julio Serrano and Mayor of San Juan, Carmen Yulín Cruz Soto
Foto via Twitter
So, you 10-30 million tea-patriots, show me exactly where I went wrong here…
And for the rest of us, I hope we all have a fantastic Sunday – pa'lante!
:O) I just checked the online article in El Nuevo Dia, and the pic they are using is of Bordados por la Paz on the Capitol steps!!! So happy for these wonderful ladies and gentleman :O)