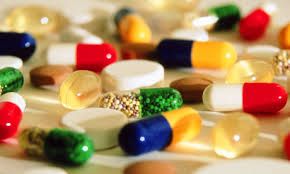 Professor Emeritus Allen Frances, of Duke University, who was charimen of a DSM-IV task force, asks Does Pharma Have a Constitutional Right to Push Dangerous Drugs? He quickly answers with a resounding, "no," making no effort to hide his contempt for drug companies, comparing them to drug pushers, and noting that doctor prescribed drugs cause more overdose deaths than street drugs.

Once, they get FDA approval for a narrowly targeted pain killer indication, the drug companies turn loose the sales force to mislead doctors into prescribing the pain pills far more broadly than intended, in ways that have not been tested or approved and do far more harm than good.

Frances thinks we are distracted by controversy over the legalization of marijuana, which he says it not very dangerous drug, while ignoring he much more deadly drugs such as the legal opiods, promoted by "unscrupulous drug companies.
He also asserts regulatory fines for "blatantly illegal marketing practices" is being written off as a cost of doing business, and that the FDA is a "toothless pussy cat."
Frances is hoping to see drug companies hit with large financial penalties from consumer lawsuits similar to what occurred to constrain big tobacco companies, however acknowledges the pharmaceutical industry has one of the best funded and connected lobbying efforts in Washington.

Pharma's latest claim is a thing of absolute splendor -- that it has a constitutional right of 'free speech' that allows it to market off-label indications to doctors, however misleadingly and with whatever disastrous consequences. To its great shame, the American Medical Association is supporting Pharma in this latest outrageous power grab.

Seventeen years ago, Pharma used a related restraint of trade argument to bully politicians and bureaucrats into granting it the unprecedented right to advertise directly to consumers. New Zealand is the only other developed country in the world that gives Pharma this ability to shanghai proper medical practice with slick peddling tricks.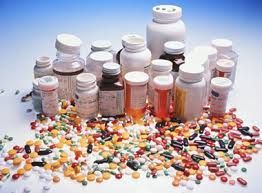 Profressor Frances think we ought to be restricting the big pharmaceutical companies' "freedom of speech" not expanding it, saying that medical treatments should be based on science and doctors evaluations, not on marketing.
Frances closes his impassioned essay calling for a "rightous and effective backlash" against "big Pharma" abuses. He thinks we are fighting the wrong war on drugs, and that containing the abuses of the big pharmaceutical companies should be or "number one public health priority.
I recommend this quick read to fire up your conviction and confidence that while government regulation is a good and necessary contributor to public policy which should be stronger, consumer action lawsuits as were used to constrain the tobacco industry can play a useful role as well.