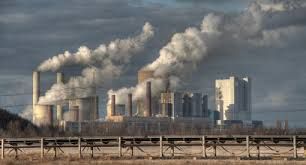 Joe Romm of Think Progress writes Krugman: Climate Action Is 'Remarkably Cheap,' New EPA Rules Would Give 'U.S. Economy A Boost. Before getting to Krugman's column which I have already reviewed below, Think Progress cites an additional encouraging study on the long-term cost of a major effort to keep global temperature from warming more than 4°F.
In May, the world's leading energy experts said we are headed towards catastrophic 11°F warming but that if we wanted to keep warming to a far safer level, under 4°F warming, it would require investment in clean energy of only about 1 percent of global GDP per year through 2050. And that investment would be astoundingly cost-effective: "The $44 trillion additional investment needed to decarbonise the energy system … is more than offset by over $115 trillion in fuel savings — resulting in net savings of $71 trillion."
Coming back to look as this first small step we expect to be announced tomorrow, Paul Krugman of The New York Times calls our attention to the facts of a Chamber of Commerce report on the costs of President Obama's proposed regulations to cut greenhouse gas emissions that are being cited by anti-environmentalist critics which he says actually show the opposite of what they claim. Writing in, Cutting Back on Carbon, he says "(e)verything we know suggests that we can achieve large reductions in greenhouse gas emissions at little cost to the economy," says Krugman.

Specifically, the report considers a carbon-reduction program that's probably considerably more ambitious than we're actually going to see, and it concludes that between now and 2030 the program would cost $50.2 billion in constant dollars per year. That's supposed to sound like a big deal. Instead, if you know anything about the U.S. economy, it sounds like Dr. Evil intoning "one million dollars." These days, it's just not a lot of money.

Remember, we have a $17 trillion economy right now, and it's going to grow over time. So what the Chamber of Commerce is actually saying is that we can take dramatic steps on climate — steps that would transform international negotiations, setting the stage for global action — while reducing our incomes by only one-fifth of 1 percent. That's cheap!

To put this estimated cost into perspective, Krugman notes this equates to a cost of $200 per year for the average American household which has an income of $70,000 a year - less than a small fraction of 1%. And out of the $600 billion a year we spend on military spending, it is less than 8% to confront global warming, which a group of top generals has already identified as a significant threat to our national security.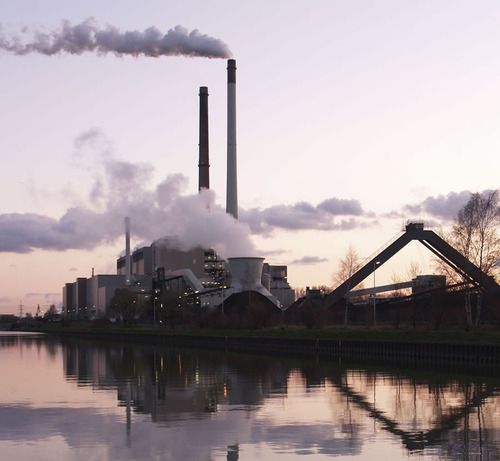 Krugman adds that the Chamber of Commerce study almost surely over estimates the cost of the President's proposal, which we will not even hear until Monday, for three reasons.
First their study uses a projection of a growth of emissions of 2.5% per year based on the historic norm, but many reasons suggest this should be lower not the least of which is the retirement of many baby boomers. Second, they ignore the "dramatic technological progress" coming from renewable energy sources such as solar and wind,
Third, our economy is still depressed so that many of the "supposed costs of compliance with energy regulations" are not really true economic costs at all because they are putting to work labor and capital that would otherwise be sitting idle, thereby giving the U.S. economy a boost - a Keynesian boost.
I'd like to add a forth, even more glaring flaw in the Chamber of Commerce study - they leave out the cost of doing nothing, as if by doing nothing everything will be normal, such an absurd assumption that we could stop taking it seriously on this count alone.
The Natural Resource Defense Council reports New Carbon Pollution Standards Can Save Americans $37.4 billion on Electric Bills, Create 274,000 Jobs/
WASHINGTON (May 29, 2014) – The first-ever limits on carbon pollution from power plants can save American households and business customers $37.4 billion on their electric bills in 2020 while creating more than 274,000 jobs, a Natural Resources Defense Council analysis shows.
I strongly supported efforts to reduced carbon emissions of the sort experts are predicting we will hear tomorrow from the EPA. Although, earlier in the week I was a little worried about this announcement coming just six months before the November elections, and about the vigorous counter attack we can expect from Republicans and the fossil fuel industries. Now that I see the first round of real studies I'm greatly encouraged and believe we have a strong case this should be done, and the numbers will back us up.