A look at my favorite stand-up comic, after the jump …
But first: Top Comments appears nightly, as a round-up of the best comments on Daily Kos. Surely you come across comments daily that are perceptive, apropos and .. well, perhaps even humorous. But they are more meaningful if they're well-known ... which is where you come in (especially in diaries/stories receiving little attention).

Send your nominations to TopComments at gmail dot com by 9:30 PM Eastern Time nightly, or by our KosMail message board. Please indicate (a) why you liked the comment, and (b) your Dkos user name (to properly credit you) as well as a link to the comment itself.
I have had several stand-up comedy favorites (among them Rodney Dangerfield, Phyllis Diller, Chris Rock, Steven Wright and Bob Newhart) but from my youth I have always like
Robert Klein
the best. I suppose in part it's because – unlike many comics, who develop a 'shtick' on a given subject or range – he simply does well at what I refer to as 'everyman comedy'; pointing out the absurdities of life. Add to that some of the cultural reference points he has in common with me (along with his liberal politics) and that he will use expletives (yet only sparingly) and even dabbles in music: he gives himself more opportunities to get a laugh out of you. In my case ... he succeeds.
Born in the Bronx, New York in 1942, he had what he referred to as a 'prototypical' 1950's Jewish experience, which he often riffed-on in his stand-up routines. He planned on taking a pre-med course after graduating from high school, then changed his mind after attending Alfred University in upstate New York – which he said he chose because he liked "the cover of the college catalog", mimicking a photo of a student walking with their foot up in the air while walking to class. The acting bug caught him, and after graduation went to Yale Drama School for a masters' degree.
While at Yale, he wrote in his memoirs (more about that later) that he was not overly impressed with his classmates … with one exception. And this was Fred Willard – who went on to star along with Martin Mull in America 2-Night and the film Silver Streak with Richard Pryor and Gene Wilder. Klein wrote that while the two of them could not be more different – he a Jew from New York City, and Willard a white-bread guy from the Midwest – they clicked on an acting level, and Willard surprised Klein with his quirky humor.
They had an opportunity to audition for The Second City comedy troupe – and he and Willard did a routine that resulted in the two being hired by that Chicago-based group. Robert Klein has been quoted as saying that someone else at the audition was also offered a spot … but Billy Dee Williams declined, not wanting to relocate to Chicago.
The exposure in Second City led to his first break – being offered the job as host of the 1970 summer replacement show Comedy Tonight – which was a role he was to reprise often in his career. More importantly, he was able to showcase the stand-up routines he had been developing (while holding a day job as a substitute teacher) which led to his big break.
Besides appearing on the Tonight Show, what often broke young comics in the 60's and early 70's were comedy albums – think Rodney Dangerfield, Richard Pryor, Woody Allen, Bill Cosby and Bob Newhart. And Robert Klein released several: with the first two becoming big-sellers for a comedy album, with both garnering Grammy nominations for Comedy Album of the Year.
1973's Child of the Fifties reflected his observations about coming-of-age in that decade.
1974's Mind over Matter was more political-minded (occurring during the Watergate scandal) and I recall his line about his dentist filling his mouth with cotton, then going to work on his teeth while saying, "Why don't they get off President Nixon's back?" - with him squirming to respond. He also had a less successful album New Teeth in 1975.
And all along, he included his efforts at singing: he recounted how singers like Johnny Mathis (plus the emerging blues artists) were among his favorites, as were classical and opera singers. The songs he actually sang on record were partly comedic, yet in part wistful ("Fabulous Fifties", "Mind over Matter" and "On the Bayou", for example).
Before we move on – some examples of his routines (that I am recalling from memory):

While working as a substitute teacher, he recounted an early morning phone call, with the caller asking "I didn't wake you, did I?" – which he says no one ever answers honestly. When told they need a substitute German teacher, he responds that the only German word he knows is sauerkraut. "Sauerkraut, solid! Be there at nine!"

He recounted his love for the NY Yankees, only to encounter a drunken player at a meet-up (which let some air out of his enthusiasm, he admitted).

He told many lunch lady jokes, including the (inedible) Yankee Bean Soup which seemed to be on menus constantly. He also had a noted line about Third World nations rejecting it, asking "Is this the Yankee Beans?!?" (which I suspect he does not look back at kindly today).

He told of finding a condom vending machine – saving him from having to ask someone older to buy them for him (only to fear having that person blurt out, "Hey, the kid's embarrassed!") His vending machine purchase remained in his wallet for four years, anyway.

He spoke of appearing on Celebrity Jeopardy!, where he got off to a such a horrendous start, Art Fleming recounted the scores this way: "Phyllis Newman, $520, (other celebrity) $200, Robert Klein: just watching".

He did a routine about a blues singer who started tapping his foot to the music, then … "I can't stop my leg!" became the entire routine.

If you recall the old commercials for Geritol where a husband sighs wistfully, "My wife …… I think I'll keep her" … Klein thought when the camera stopped rolling she asked, "One more day, honey?" "Yes, one more day!"
He starred in HBO's first stand-up comedy special in 1975, and continued to do appear on many more. He was the host of a USA network show
Robert Klein Time
from 1986-1988, and also was the host of a VH-1 show
Stand Up, Sit Down
– which featured both young comics doing routines as well as interviewing them (the sit-down portion) in the early 90's. Years later, he hosted an HBO special
Monty Python: Live at Aspen
in 1998. He later released a box set that covers his
HBO shows
from 1975-2005.
And from the 1970's through (at least) the 1990's: any late-night host (from Carson to Leno to Letterman to Arsenio Hall, et al) has had him on, with over 100 appearances on such shows. During Johnny Carson's reign, I recall him as guest host a few times (interviewing the basketball coach Red Auerbach, for example).
In my youth, I had not known of his attending drama school at Yale, and thus was (pleasantly) surprised when I saw him on stage, TV and films in various roles, not all of them comedic.
In films, he has appeared in The Owl and the Pussycat plus Hooper, Primary Colors, Radioland Murders, One Fine Day and How to Lose a Guy in 10 Days with Kate Hudson.
On television (other than pure comedy shows), he hosted Saturday Night Live twice in the 1970's, made several guest appearances on shows and in the 1990's I was glad to see him with the recurring role of Big Al Barker on the NBC series "Sisters" (one of my favorite shows of the decade). More recently, he had a (somewhat less) recurring role on Law & Order.
He has also had some success over the years on the stage, which he admitted was what drew him away from a medical career. In the 1979 Neil Simon musical They're Playing Our Song he received a Tony nomination, and won a Los Angeles critic's award. Years later in 1993, he won an Off Broadway (Obie) award for his appearance in The Sisters Rosensweig by Wendy Wasserstein.
In 2006 he released his memoirs covering his youth up to the advent of his show business career. He fleshed-out a good deal of his youth (that he only hinted at in his stand-up routines) and spoke of his college days and work with Fred Willard (as previously noted). He dated a German woman he met at the 1964 New York World's Fair, having to assure his parents he had not forgotten his World War II history. He wrote of his love of classical and opera music and – although it came later in life (and thus not in this book) – he was married to an opera singer (named Brenda Boozer) for several years. He lamented the regard Americans have for opera; noting that opera singers on the old Ed Sullivan Show usually came after Topo Gigio (and before a dancing bear act).
There is one drawback with his memoirs: I agree with the reviews that he has too much information (TMI) about his sex life. Not all of it; his recounting how he and his frightened fellow virgins used a prostitute (worrying about the police noticing) was pertinent. It's that he describes his relationships in more detail than we really needed to know – never going into braggadocio, just too eager to share. That aside, it's a great read - and I hope he will follow-up with a second book, about the years after his career took off.
I was glad to see him appear at an awards ceremony a few years back for my favorite disk jockey of all time, Pete Fornatale (whose passing I noted in a previous Top Comments diary). Three months ago, on Jay Leno's last show: he and guest Billy Crystal noted the influence Robert Klein had on them (including having a bedroom poster of Klein) when they were young comics entering the business. And Chris Rock has noted that no single comic had more of an influence on Jerry Seinfeld than Robert Klein.
At age 72 he is still active, and hopefully has a few more laughs in him.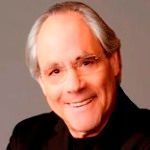 From his Child of the Fifties album: he had a song that asked the age-old question: can white people sing the blues? I cannot embed it, but at this link is his singing Middle Class, Educated Blues.
I never hopped a freight train
I mind my P's and Q's
I've never been in prison
Have I the right to sing the blues?

I've got the middle-class, educated
College boy, graduated blues
I work 9-to-5
I watch the Walter Cronkite news

I've got the middle-class, educated
Folks want me to be a doctor blues
(I don't wanna be no doctor!)
I save all my money
I don't even drink no booze

I got my mojo working
I got my mojo working
I got my mojo working
What is a mojo, anyway?
Now, on to Top Comments:
-------------------------------------
From Smoh:
In the diary by ericlewis0 about Att'y General Eric Holder reviving a Domestic Terror Unit - Elwood Dowd has a flash of brilliance about some who fear it.
From
Denise Oliver Velez:
In the diary by TomP about President Obama's declaration that no one wearing the American uniform will be left behind - veritabile expands on the GOP's idea of being left behind in a way that tb mare and I agree deserves mention here.
From
Rikon Snow:
In the front-page story about the mysterious staffers for the Mississippi GOP candidate Chris McDaniel being locked into a county courthouse - I nominate this comment from a semi-puzzled skillet.
From
alx9090:
From the same Chris McDaniel diary just noted ...... stevemb has a quip that .... I wish I had though of it.
And from
Ed Tracey
, your faithful correspondent this evening ........
In the front-page story about the newly-revised platform for the Texas GOP - in the midst of this year's nuttiness, a contemplative ord avg guy thinks that it might even represent .... progress, of some sorts.

And in the diary by Laurence Lewis about a Fox commentator (from a white supremacist background) who is most unimpressed that that network's "Cosmos" show host Neil deGrasse Tyson has been racially profiled because ... well, he "fits the profile" - Calvino Partigiani thinks that not only should Fox not be sorry for his remarks ... but that he may be pointing the way towards the future for the network's ratings.
TOP PHOTOS
June 4, 2014
Next - enjoy jotter's wonderful PictureQuilt™ below. Just click on the picture and it will magically take you to the comment that features that photo.



(NOTE: Any missing images in the Quilt were removed because (a) they were from an unapproved source that somehow snuck through in the comments, or (b) it was an image from the DailyKos Image Library which didn't have permissions set to allow others to use it.)
And lastly: yesterday's Top Mojo - mega-mojo to the intrepid mik ...... who rescued this feature from oblivion:
1) Fuck Tweety. by leftykook — 164
2) It's a clear HIPAA violation by VClib — 155
3) YES!! by sunbro — 131
4) No words. by Mother Mags — 119
5) How sad to loose Chester Nez by high uintas — 105
6) How long are the insurance companies by Tinfoil Hat — 103
7) Even banned from private plans? by KAK1958 — 98
8) Whoa. That hospital is on the line for much by ExpatGirl — 97
9) Last night he was an asshole too, interrupting the by JVolvo — 86
10) And still their service wasn't enough by Steveningen — 85
11) Point blank, I'm going to ask you this question: by StellaRay — 78
12) Uh, no. by cai — 74
13) He's so completely rude that even when I agree by Silverheels — 73
14) The article at the link says that the woman's by Timaeus — 73
15) That is a very well-guarded pack of Oreos. by Rich in PA — 72
16) Hippies spitting on troops is probably propaganda by ChuckChuckerson — 71
17) I had the honor of meeting Chester by Mas Gaviota — 69
18) Meet the new face of Angry White Male Privilege. by glb3 — 68
19) God Not Only Plays Dice -- He's an Epic Prankster. by Gooserock — 69
20) Novels like "Ceremony" by Leslie Marmon Silko by Mother Mags — 68
21) Excellent diary, StellaRay! Damn that was good - by Leslie Salzillo — 66
22) interesting by askyron — 63
23) sounds like ideological / mediated effects by annieli — 63
24) Are you fucking kidding me? by Bob Johnson — 62
25) I'm telling everyone who will listen by thenekkidtruth — 62
26) Fortunately, the Navajo kept most of their... by Meteor Blades — 61
27) This comment...... by The Marti — 60
28) Scary thing to me by StellaRay — 58
29) Let's give credit to by Puddytat — 58
30) break it again, break it again, we like it..... by annieli — 57
31) The AMA has a good rundown. by ExpatGirl — 57