For American aviation, the era between World War I and World War II was a time of expansion, optimism, enthusiasm, and experimentation. The Museum of Flight in Seattle, Washington, has a number of aircraft from this era on display.
Stearman C-3B: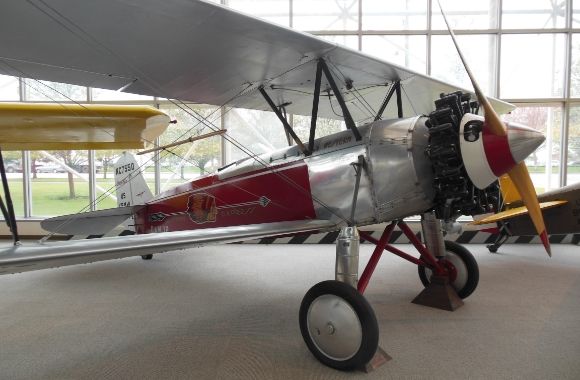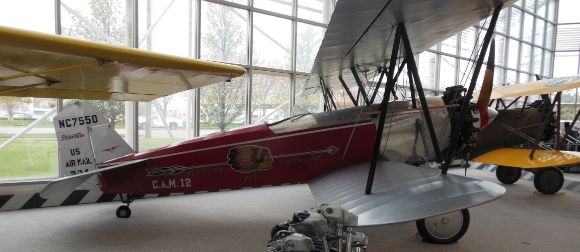 Lloyd Stearman, an aeronautical engineer, had worked for a number of aircraft companies before establishing his own company in Venice, California, in 1926. He designed the airplanes, supervised their construction, and was the company's test pilot. In 1927, Varney Air Lines turned to Stearman to design a more powerful and dependable mailplane. The result was the Stearman C-3B (shown above).
Curtiss Robin C-1: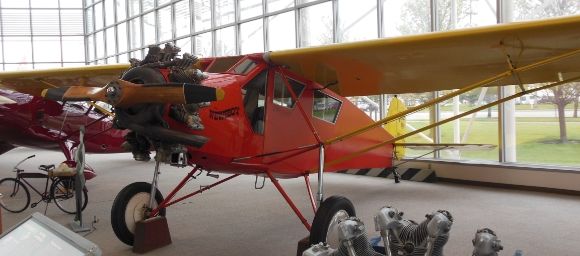 The Curtiss Robin was a practical airplane with a large enclosed cabin and a reasonable price. From 1928 to 1930, 769 of these aircraft were made.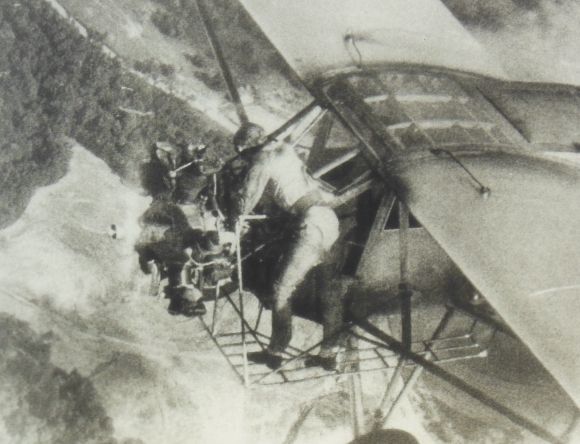 Shown above is mid-air maintenance.
Boeing Model 100: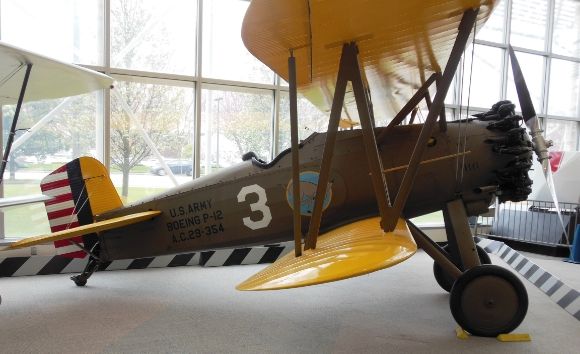 In 1928, Boeing developed the first of their family of fighter aircraft designs. The Model 83 could go 170 mph—considered to be hot rod performance at the time. Improved versions became the Army P-12, the Navy F4B, and the Boeing Model 100 series.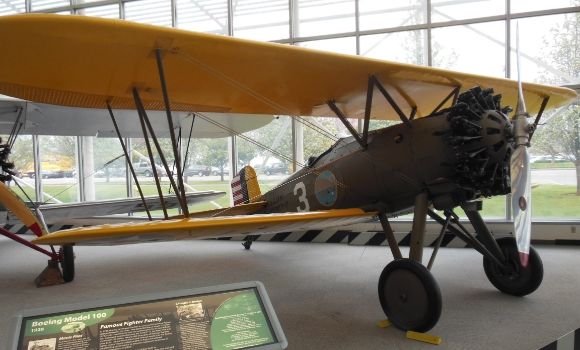 Stinson Model O: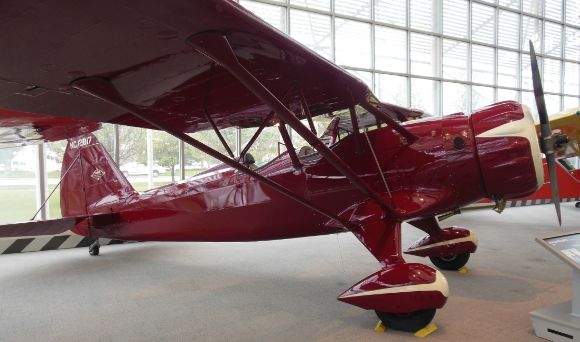 Shown above is a replica of the 1933 Stinson Model O. The Stinson Aircraft Company of Wayne, Michigan, built the Model O to be used as a military training and utility aircraft. Just 9 of these aircraft were built: 3 were delivered to Honduras in 1933 where they were used in military training and for anti-insurgency operations; 3 were sent to China; 1 was sent to Brazil; and 1 to Argentina. Only the prototype remained in the United States.
Gee Bee Model Z Super Sportster:

The museum's description is headlined: "Amazingly Fast but Incredibly Dangerous." This 1931 airplane (a reproduction is shown above) features a big engine and a very small frame. It set the world speed record for a land plane: 267.342 miles per hour.