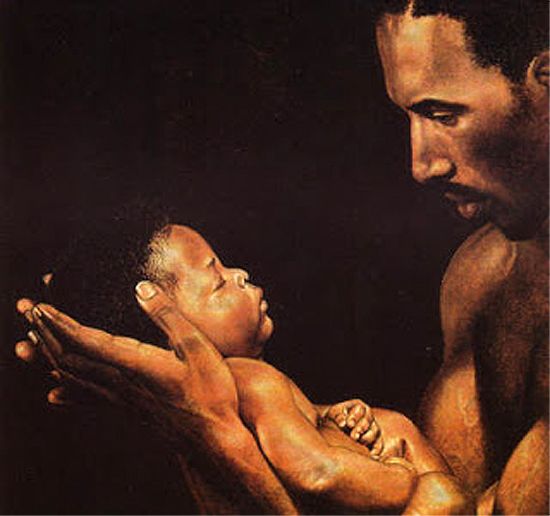 On Black Fathers.
Commentary by Black Kos Editor Denise Oliver-Velez
Father's Day has come and gone again for this year but the myths and memes about black fathers live on. We know how black women are portrayed as welfare queens and grifters. We know young black men are cast as thugs and young black women as promiscuous. There is push-back against all of those stereotypes from those of us on the left but it's important to do some myth-busting about the group that rarely garners respect - outside our own community.
Black fathers.
Would like you to read the three following articles:
6 Actual Facts Shatter the Biggest Stereotypes of Black Fathers

1. Black fathers are not conditioned to be absent.

2. Black fathers contribute to their children's educational success.

3. Black fathers are statistically more likely to be stay-at-home dads.

4. Black fathers are not fueling out of wedlock births on their own.

5. Black fathers are not prejudiced against black women.

6. The prison pipeline targets black fathers, shattering nuclear families.

5 Lies We Should Stop Telling About Black Fatherhood
Black Fathers Aren't Involved In Their Children's Lives
The Increasing Number of Single-Parent Homes Is Exclusively A Black Problem
The Number Of Un-wed Mothers Is a Statement on Morality In The Black Community
Men Who Didn't Have Fathers Won't Make Good Fathers
Black Fathers Are An Anomaly
The Myth Of The Absent Black Father
The Centers for Disease Control and Prevention (CDC) recently published new data on the role that American fathers play in parenting their children. Most of the CDC's previous research on family life — which the agency explores as an important contributor to public health and child development — has focused exclusively on mothers. But the latest data finds that the stereotypical gender imbalance in this area doesn't hold true, and dads are just as hands-on when it comes to raising their kids.

That includes African-American fathers.

In fact, in its coverage of the study, the Los Angeles Times noted that the results "defy stereotypes about black fatherhood" because the CDC found that black dads are more involved with their kids on a daily basis than dads from other racial groups
I had a black father. Many of my relatives are black fathers. My friends had and have black fathers.
Are all dads wonderful? Nope. No matter their color.
But to single out black men as the villains is just wrong.
Thanks Dad. Every day, not just on Father's Day.



~~~~~~~~~~~~~~~~~~~~~~~~~~~~~~~~~~~~~~~~~~~~~~~~~~~
News by dopper0189, Black Kos Managing Editor
~~~~~~~~~~~~~~~~~~~~~~~~~~~~~~~~~~~~~~~~~~~~~~~~~~~


~~~~~~~~~~~~~~~~~~~~~~~~~~~~~~~~~~~~~~~~~~~~~~~~~~~
Teacher protections are not why poor schools are failing. Segregation is. Slate: Tenure Is Not the Problem.
~~~~~~~~~~~~~~~~~~~~~~~~~~~~~~~~~~~~~~~~~~~~~~~~~~ [Last] Tuesday, a California court struck down state teacher tenure and seniority protections as a violation of the rights of poor and minority students to an equal education. The decision, which will make it easier to fire bad teachers, who are disproportionately found in high-poverty schools, is being hailed as a great triumph for civil rights. Bruce Reed, president of the Broad Foundation and a former Democratic staffer, suggested the ruling was "another big victory" for students of color, in the tradition of Brown v. Board of Education.
But modifying teacher tenure rules is not the new Brown. The decision in Vergara v. California won't do much to help poor kids and is a diversion from the real source of inequality identified in Brown itself: the segregation of our public schools.
Racial segregation continues to bedevil American society and is closely coupled with rising income segregation. Concentrations of poverty have much more to do with why poor and minority students often end up with the worst teachers than do tenure laws. If the plaintiffs were genuinely concerned about connecting great teachers with poor and minority kids, they would go after that problem, not the due process rights of teachers.
So why do high-poverty schools have a hard time attracting strong teachers? Because they often provide poor working conditions. When you pack poor kids into environments separate from more affluent students, the schools generally have high rates of discipline problems. Low-income students, who often don't see much first-hand evidence of the payoff of education, act out more often on average than middle-class students. Low-income parents, who are stressed and may work several jobs, are not in a position to help teachers out by volunteering in class, as middle-class parents often do. And in high poverty schools, students often have inadequate health care and nutrition, which hinders their performance on academic tests. In such an environment, teachers can feel overwhelmed by the challenge of helping large numbers of students overcome the odds. Accountability measures, under which schools with low test scores can be closed, add to the pressure on teachers. As a result, strong educators in high-poverty schools who have options for being hired elsewhere often flee for middle-class schools at the first opportunity. The flight of top-notch faculty colleagues becomes another reason to leave. Younger teachers, seeking to perfect their craft, want to be mentored by outstanding colleagues and know that is more likely occur in middle-class schools.


~~~~~~~~~~~~~~~~~~~~~~~~~~~~~~~~~~~~~~~~~~~~~~~~~~~


~~~~~~~~~~~~~~~~~~~~~~~~~~~~~~~~~~~~~~~~~~~~~~~~~~~
A journey through the poisonous, racially divided world that produced a Republican star. The New Republic: The Unelectable Whiteness of Scott Walker.
~~~~~~~~~~~~~~~~~~~~~~~~~~~~~~~~~~~~~~~~~~~~~~~~~~~
In early August of 2011, a few days after Congress passed a deal to end the debt-ceiling showdown that brought the nation to the brink of credit default, a conservative talk-radio host in the Milwaukee suburbs went on an extended riff about Gwen Moore, the first African American elected to the House from Wisconsin.
Moore had missed the debt-ceiling vote, and her office explained that she had been unable to make her way through the massive crowd that gathered to celebrate Gabrielle Giffords's triumphant return to the floor. This account provided an opening for radio host Mark Belling.
"She's been in the Congress now for about ten years. During that time, she ... has managed to be known for absolutely nothing," Belling said. "Gwen Moore simply occupies a seat. A very large seat. ... The woman is so fat and out of shape, she literally can't get to the floor to vote anymore. ... It's time to vote and here's Gwen: 'I'm out of breath! Blew-ee, blew-ee!' " (Here Belling affected the exertions of an overweight black woman.) Or, he continued, perhaps there was another possibility: "What do you think the chances are she was sitting on the toilet? ... Maybe Gwen was sitting there on the crapper and this was one that was not working out too well for her or something. 'Blew-ee!' 'Congresswoman, you've got to vote.' 'I am sittin' on de toilet!' " Belling concluded: "Gabrielle Giffords was shot in the head, got there, and voted. ... Gwen Moore can't waddle her way across the street."
For Belling, this kind of performance was hardly out of character. Back in 2004, he'd been briefly suspended for referring to "wetback" voters in Milwaukee's Hispanic neighborhood. It was, perhaps, a sign of his audience's uniform outlook that the diatribe against Moore went unnoticed by anyone who might have objected to it, including Moore herself.
In any case, the riff did not keep the state's governor, Scott Walker, from appearing on the show a few days later. Belling's treatment of Walker was notably more deferential.


~~~~~~~~~~~~~~~~~~~~~~~~~~~~~~~~~~~~~~~~~~~~~~~~~~~
Fifty years after Freedom Summer, a report by former NAACP President Ben Jealous says this question matters because cross-racial coalitions will be one key to finally bringing political equality to the South. The Root: Will White Voters in the Black Belt Ever Get Out of Their Own Way?
~~~~~~~~~~~~~~~~~~~~~~~~~~~~~~~~~~~~~~~~~~~~~~~~~~~
n the area of the American South informally known as the Black Belt, cross-racial political coalitions should form naturally. After all, the poverty rate in the region hovers around 16.5 percent and cuts across racial lines. Plus, polling has shown that white Southerners hold populist views similar to those of their black neighbors—the majority agreeing that the government should spend more on health, education and improving people's standard of living.
But according to "True South: Voters of Color in the Black Belt 50 Years After Freedom Summer," a report released Monday that focuses on voting in those Black Belt states where politics is still defined by racial polarization (meaning voters and candidates of color are largely locked out of any meaningful participation), that's not the case.
Its author, former NAACP President Ben Jealous, who is now a senior fellow at the Center for American Progress, says that's because "white conservative leaders have systemically undermined these coalitions by playing up racially divisive wedge issues" and "the strategy of divide and conquer has worked." Thus, he writes in the report, "In recent years, candidates in the Black Belt have consistently voted differently than voters of color, even if this has meant voting against their economic self-interest."
Repairing this disconnect—and building coalitions based on shared interests—is part of what the report concludes is "the key to transformative political power" in the region. Other lessons, which it links to those that civil rights activists learned during 1964's Freedom Summer: Voter registration can overcome massive vote suppression. And a successful movement is "a marathon, not a sprint."


~~~~~~~~~~~~~~~~~~~~~~~~~~~~~~~~~~~~~~~~~~~~~~~~~~~

~~~~~~~~~~~~~~~~~~~~~~~~~~~~~~~~~~~~~~~~~~~~~~~~~~~
Research confirms what we already know: The pathway to wholeness and self-acceptance for gay African-American youths begins with support from parents. The Root: Black Parents, Gay Sons and Redefining Masculinity.
~~~~~~~~~~~~~~~~~~~~~~~~~~~~~~~~~~~~~~~~~~~~~~~~~~~
"As a gay black man, I find myself at the top of the list of people to hate," wrote Michael Arceneaux for The Root five years ago. "That's a hard fact to contend with at 25, let alone at 11. The accepted notions of how a black man should look and act are confining and dangerous, whether you are gay or not."
He was lamenting the deaths by suicide of two 11-year-old black boys: Carl Walker-Hoover and Jaheem Herrera. Both were victims of incessant taunts and bullying by peers who perceived them as "gay."
For young Carl, the taunts ended in April 2009, the day his mother found his lifeless body with an extension cord wrapped around his neck hanging from the third-floor rafter of their family home.
Jaheem silenced his bullies the same year—hanged by a belt in his bedroom closet.
These boys are not alone. Hallways of American schools and playgrounds are ripe with the words "f--got," "d--e" and "s--sy"—used to slander and demean—often against young kids who aren't actually gay. And despite so much social progress on the issue of lesbian, gay, bisexual and transgender rights and protections, the problem appears to be getting worse.
The Black Youth Project found that 43 percent of African-American gay youths have thought about or attempted suicide, and 26 percent reported being the target of anti-gay bullying. Additional research found that 84.9 percent of LGBT youths (pdf) reported hearing homophobic remarks from their peers, and 56.9 percent said that their teachers or other school staff used similar anti-gay slurs.


Generic image
THINKSTOCK
~~~~~~~~~~~~~~~~~~~~~~~~~~~~~~~~~~~~~~~~~~~~~~~~~~~~~~~~~~
Voices and Soul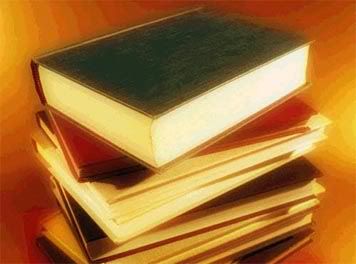 by Justice Putnam
Black Kos Poetry Editor
Tragedy and Redemption are constants in Caribbean culture. Permanence and faith are tested by land-leveling hurricanes and island-forming tectonic shakings of economics and magma.
Caribbean poet and Nobel Laureate, Derek Walcott, addresses these dynamics; where permanence is but smoldering paper and faith can be snapped like a heated wire; where no matter how loud and constant a Belief might be shouted from the pulpit, Redemption and the renewal of Faith is sometimes found in the tragedy of...
A City's Death By Fire

After that hot gospeller has leveled all but the churched sky,
I wrote the tale by tallow of a city's death by fire;
Under a candle's eye, that smoked in tears, I
Wanted to tell, in more than wax, of faiths that were snapped like wire.
All day I walked abroad among the rubbled tales,
Shocked at each wall that stood on the street like a liar;
Loud was the bird-rocked sky, and all the clouds were bales
Torn open by looting, and white, in spite of the fire.
By the smoking sea, where Christ walked, I asked, why
Should a man wax tears, when his wooden world fails?
In town, leaves were paper, but the hills were a flock of faiths;
To a boy who walked all day, each leaf was a green breath
Rebuilding a love I thought was dead as nails,
Blessing the death and the baptism by fire.
~~~~~~~~~~~~~~~~~~~~~~~~~~~~~~~~~~~~~~~~~~~~~~~~~~~~~~~~~~
Welcome to the Black Kos Community Front Porch