Warning: tonight's diary deals with some pretty grim stuff, including the sexual abuse of a child, and the after-the-fact enabling that was done by a religious organization. I wanted to discuss it because it's an example of social media and the blogosphere doing some real good, and forcing a stalwart of Evangelical Christianity to do some much-needed self-examination.
Feel free to skip straight to the Top Comments.
Top Comments recognizes the previous day's Top Mojo and strives to promote each day's outstanding comments through nominations made by Kossacks like you. Please send comments (before 9:30pm ET) by email to topcomments@gmail.com or by our KosMail message board. Just click on the Spinning Top™ to make a submission. Look for the Spinning Top™ to pop up in diaries posts around Daily Kos.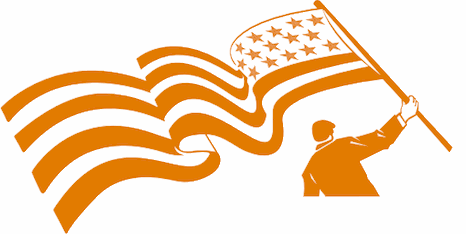 Make sure that you include the direct link to the comment (the URL), which is available by clicking on that comment's date/time. Please let us know your Daily Kos user name if you use email so we can credit you properly. If you send a writeup with the link, we can include that as well. The diarist poster reserves the right to edit all content.
Please come in. You're invited to make yourself at home! Join us beneath the orange monogram.
The Christian publishing industry loves a good repentance-and-redemption story. After all, we're all sinners, and what could be more uplifting than someone turning their life around? It's not hard to understand the appeal: I've seen good discussions from recovering substance abusers and even reformed white supremacists. Not to mention the From-Republican-to-sane-person journeys by people here on dailykos.
The key to such stories is accountability: taking responsibility for the harm one has done, and making amends when possible. Anyone familiar with (for instance) 12-step programs knows that this is essential. Whether in a religious context or not, without accountability, forgiveness becomes mere enabling (which is why flim-flam artists like Ralph Reed are able to pull the same cons over and over).
Christianity Today apparently missed that point when their ironically-named Leadership Journal published an article called "My Easy Trip from Youth Pastor to Felon." Fred Clark offers a quick, angry summary: Christianity Today Hires the Rev. Humbert Humbert to Act as Spritual Adviser to Its Readers.
The anonymous author begins by describing how he felt his wife wasn't paying enough attention to him, and he began what he calls an extramarital relationship.

The "friendship" continued to develop. Talking and texting turned flirtatious. Flirting led to a physical relationship. It was all very slow and gradual, but it was constantly escalating. We were both riddled with guilt and tried to end things, but the allure of sin was strong. We had given the devil far more than a foothold and had quenched the Holy Spirit's prodding so many times, there was little-to-no willpower left.
"It" was constantly escalating - as if his actions were not what escalated it. The flirting "led to" a physical relationship - who led it there? "We" were riddled with guilt - as if the responsibility was mutual. Only after 4 pages of this does he reveal that the "affair" was with an underage girl from his youth group. We never learn exactly how young she was, but from the information he lets slip, he was apparently grooming her from middle school on.
Suzannah Paul notes:

Leadership Journal allows a convicted child abuser a platform to manipulatively frame this as a story of personal selfishness and infidelity without one word about molestation, statutory rape, sexual grooming, or the abuse of power and children entrusted to the care of adults at a church. (A "clarifying" author's footnote hardly cancels out five still-standing pages suggesting and flat-out asserting the polar opposite.) Also alarmingly, the article is tagged for these "related topics": accountability, adultery, character, failure, mistakes, self-examination, sex, and temptation.
Another commenter
adds:
A youth pastor does not accidentally become 'friends' and later sexual 'partners' with a female minor from his church. A 40+ year old does not accidentally find himself actively and relentlessly pursuing a 15 year old. A sociopath and predator does not work that way. And to think it just happens accidentally is terribly dangerous and frankly uneducated.
And thus
#TakeDownThatPost
was born.
After a huge outcry on Twitter and elsewhere, Leadership Journal offered a clarification. If that sounds like something a politician would do after saying something unconscionable, well, you be the judge (bolds are mine):

First, the intent of this article was to serve as a cautionary story for church leaders and to prevent future abuse. According to Richard Hammar, a leading expert specializing in legal and tax issues for churches and clergy, sexual abuse is the number one reason churches end up in court. Cases involving youth leaders abusing students are particularly common and this piece was meant to draw attention to this tragic problem. We simply can't deny the pervasiveness of this problem or the deep and lasting wounds instances of abuse leave on the lives of victims.

Second, we in no way meant to downplay the severity of the author's crimes. He is currently serving time in prison and has taken 100 percent of the responsibility for what transpired. Some of the language in the article did appear to portray the "relationship" he had with his student as consensual. We regret any implication of that kind and strongly underscore that an adult cannot have a consensual sexual relationship with a minor. This was not an "affair." It was statutory rape. To make sure the article does not communicate otherwise, we have changed the language to reflect the true nature of the author's crimes.
Leadership Journal
made some quick edits, changing, "We were riddled with guilt," to "I was riddled with guilt," etc, without changing the general tenor of the piece. A similar
clarification
from the author was added as a postscript to the article.
I recognize that what I initially considered a consensual relationship was actually preying on a minor. Youth pastors who do the same are not "in relationship" but are indeed sexual predators. I take 100 percent of the responsibility for what happened.
He has "taken 100% responsibility"....except for the entire article portraying his predatory behavior as mutual and consensual, and discussing the consequences only in terms of his own losses. We learn that his wife left, he hasn't seen his kids in a year, and he's now in prison - but there's no mention of what happened to the actual victim. And he "initially considered" it consensual, and only just now discovered that it wasn't?
Leadership Journal then discovered what real leadership looks like. Women like Mary DeMuth, Samantha Field, Becca Rose, and others who stayed anonymous told their own stories of what it was like to be that girl. Others offered resources for helping victims and educating about sexual abuse. Both inside and outside of Evangelical Christianity, angry voices came together to shine a bright light on what was wrong. Fred Clark notes that the leadership here came from the people that Christianity Today doesn't like to think of as leaders: women.
And somebody at Leadership Journal Got It. Because they Took Down That Post. The link for the article now goes to this:

We should not have published this post, and we deeply regret the decision to do so.

The post, told from the perspective of a sex offender, withheld from readers until the very end a crucial piece of information: that the sexual misconduct being described involved a minor under the youth pastor's care. Among other failings, this post used language that implied consent and mutuality when in fact there can be no quesiton that in situations of such disproportionate power there is no such thing as consent or mutuality.

The post, intended to dissuade future perpetrators, dwelt at length on the losses this criminal sin caused the author, while displaying little or no empathic engagement with the far greater losses caused to the victim of the crime and the wider community around the author. The post adopted a tone that was not appropriate given its failure to document complete repentance and restoration.

There is no way to remove the piece altogether from the Internet, and we do not want to make it seem that we are trying to make it disappear. That is not journalistically honest. The fact that we published it; its deficiencies; and the way its deficiencies illuminate our own lack of insight and foresight, is a matter of record at The Internet Archive (https://web.archive.org/...).

Any advertising revenues derived from hits to this post will be donated to Christian organizations that work with survivors of sexual abuse. We will be working to regain our readers' trust and to give greater voice to victims of abuse.

We apologize unreservedly for the hurt we clearly have caused.
That's what repentance looks like, or at least the beginnings of it. The editors were able to acknowledge that they did something harmful, and we can hope that this will lead to them following through on giving greater voice to survivors, and use the magazine's influence to do some good around this issue. They took a good step by bringing
Mary DeMuth's piece
to a wider audience.
On to Top Comments!
From Geenius at Wrok:

The Geogre neatly sums up our reverse-meritocracy, in which reward is taken as proof of virtue, with a 66-year-old one-liner. (Note: Comment is from gjohnsit's diary Remember those lazy good-for-nothing unemployed bums?)
From
samer
:
newfie provides a brilliant takedown of the Iraq War cheerleaders. The replies are also worth checking out. (Note: comment is from Greg Dworkin's Abbreviated pundit round-up.)
From
Lily O Lady
:
gypsyrose's comment goes to the heart of Cheney's Halliburton, etc. enterprises mean to suck the marrow out of tax revenues provided for government services. (Note: Comment is from Jed Lewison's diary Cheneys unveil Star Mangled Banner.)
From
Gwenedd
:
Top commenting xaxnar's comment "Well..." from his diary The Irish Children's Scandal - a Followup. He answered a previous poster who didn't like the "anti-Catholic bullshit" that they felt was going on in the diary. xaxnar answered perfectly, giving the history of the Catholic church, it's patriarchy and it's lack of accepting responsibility for its actions.
From
Rikon Snow
:
Thought this was worthy . . . much better than the comment it was a reply to. (Note: Comment is by newfie, in Jed Lewison's diary White House to Republican Senators floating shutdown threat: Don't even think about it.)
From
Steveningen
:
In Meteor Blades' Open thread for night owls last night, SCFrog made this observation about the media's obsession with talking to exactly the wrong people.
From
Your humble (if antisocial) diarist
:
Flagged by mojo11, this comment by Pencils makes the case for women to vote Democratic. Found in Laura Clawson's diary Tillis campaign tries to poo-poo away War on Women charges, but his record speaks for itself.
Top mojo, courtesy of mik:
1) Also, I didn't even really hit on by Marcus Tullius — 377
2) alcohol is involved in 50% of murders... by G2geek — 286
3) Drunk guy in bar w/a gun: by Youffraita — 247
4) I See Why the RW Is Foaming at the Mouth to by Gooserock — 133
5) They can't keep up with it either, Brainwrap. by Gordon20024 — 130
6) *"The VA Doesn't know how to hire people" by llbear — 125
7) Normally by PurpleElectric — 124
8) This is just a distraction from Benghazi. by joe from Lowell — 122
9) Everything done by the GOP since Jan 2009 by ontheleftcoast — 117
10) Open Carry is Open Threat by aimai — 116
11) And this troglodyte still has a job... why? by Oliver Tiger — 106
12) Occam's Razor suggests that... by Trix — 97
13) Ya know... I'm against (most) violence... by CanisMaximus — 97
14) GAAAHH! by leftykook — 95
15) That makes me ill by weezilgirl — 94
16) Good news. by Hawkjt — 92
17) If a Republican by gchaucer2 — 91
18) McCain, Rubio, Graham: "Send Khatallah to Gitmo" by allenjo — 88
19) Just because someone thinks you're invisible by blueoregon — 87
20) Nope, nope, nope. by dagolfnut — 87
21) If he'd said that after being tortured... by Trix — 86
22) Because Republicans are assholes by Hannibal — 86
23) Because open carry is scary..... by murrayewv — 86
24) Wow! Missouri! Did not see that coming. by CwV — 82
25) A Weapon of Mass Distraction. by here4tehbeer — 82
26) They're feeling like they can say anything and by ontheleftcoast — 76
27) Hahahahahahaha... by blueyescryinintherain — 74
28) Love this idea! by NYmama — 74
29) When the state legislatures pass by PinHole — 70
30) Let me finish that for you by SilverWillow — 69
31) IOW, they want him tortured. by dougymi — 69
32) LOL what is it that makes them... by Jed Lewison — 69
33) What must piss these GOP clowns off to no end by ontheleftcoast — 69
Photo quilt, courtesy of jotter: