Good morning, and it's Summer! Welcome to Saturday Morning Garden Blogging.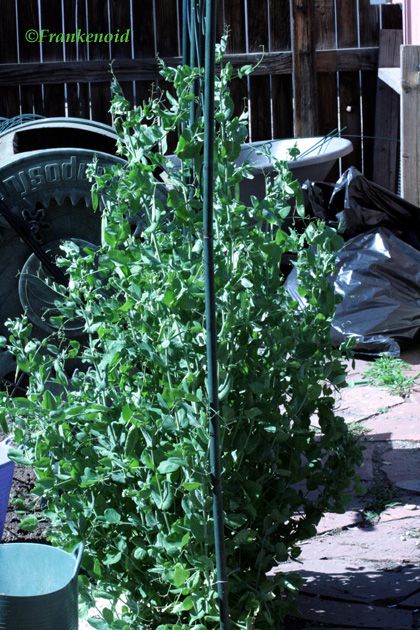 We've had another beautiful week here in Denver: started with highs in the 70s, building up to 91° by mid-week — and then a nice thunderstorm dumped over a half-inch of rain on my neighborhood late Wednesday afternoon, taking temperatures back down into the 80s.
The veggie patch is starting to leap forward — I'm now stuffing snap peas into my mouth whenever I wander out to pull a few weeds, water the potted plants, and check that the newly-planted agastache and penstemons haven't dried out.
And then there are these — yes, those are pea vines, an heirloom variety from Pinetree named Tall Telephone. They are shelling peas, and described as heat tolerant, an important quality here where pea season and heat waves often coincide. The vines are loaded with large pods, but the peas aren't quite picking size yet.
And then there are these ugly fuckers — the hollyhock weevils are thick this year.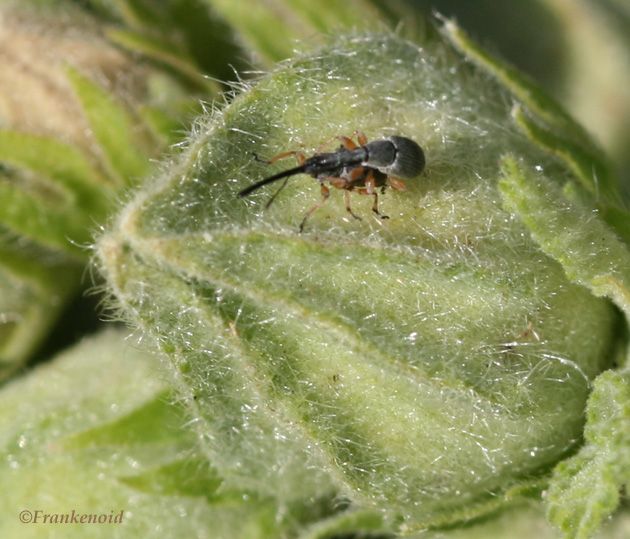 I've been going out a couple of times a day to knock more of them off the hollyhock buds and into a container of soapy water.
I was feeling very proud of myself last Sunday, as I'd finally managed to transform all the plants from the nursery into plants into my garden.
And then I remembered I hadn't planted the gladiolus. Damn. So today I'll trot out with electric drill and bulb auger in hand and pop them into the ground.
That's what's happening here. What's going on in your gardens?