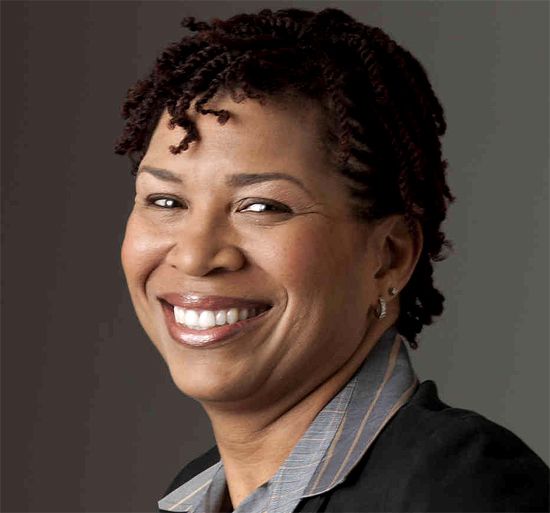 NPR might as well be called "No People of color Radio"
Commentary by Black Kos Editor Denise Oliver-Velez
Well they have done it again. By "they" I mean the mostly white male honchos at National Public Radio. You may not have heard about it, yet. This is par for the course for NPR. Back in 2008 I wrote "NPR cutting black journalist Farai Chideya". More about the history of all this in a bit—but first, the latest.
NPR's "Tell Me More" which is hosted by Michel Martin, will be no more as of Aug 1. It is the only NPR program specifically targeted at a "diverse audience" as they put it, meaning African Americans.
Lots of times we don't put faces to the voices we hear on the radio. So you may not know who Michel Martin is.
A brief bio:
Michel McQueen Martin is an American journalist and correspondent for ABC News and National Public Radio. After ten years in print journalism, Martin has for the last 15 years become best known for her news broadcasting on national topics.

A Brooklyn, New York native, Michel Martin attended St. Paul's School in Concord, New Hampshire as part of the fifth class of females to graduate from the formerly all-male school. In 1980, Martin graduated cum laude from Radcliffe College of Harvard University, then pursued post graduate work at Wesley Theological Seminary in Washington D.C.

After working the local news beat for The Washington Post and becoming White House correspondent for The Wall Street Journal, Martin joined ABC News in 1992. At ABC, Martin has reported for Nightline, and was awarded an Emmy for a report that aired on Day One. In 2001, she hosted the PBS show Life 360. Since April 2007, she has hosted Tell Me More for National Public Radio (NPR). As the host of Tell Me More, Martin focuses heavily on topics of race, religion, and spirituality. Upon the announcement by NPR of the cancellation of Tell Me More, to be effective 1 August 2014.

There are some things you can do—and
Danielle Belton
over at The Snob has been leading the charge.
Say "No" to NPR Making "Tell Me More" No More
You can send NPR an email here.

You can send NPR a few choice tweets here.

You can post some strongly worded posts on NPR's Facebook page here.

You can call the staff directory and ask for Paul G. Haaga, Jr., NPR's acting CEO: (202) 513-2000

Or you can try emailing Haaga at phaaga@npr.org.

And you can send NPR some strongly worded mail here:

NPR
1111 North Capitol St., NE
Washington, DC 20002
I want to talk about the history of attempts to change the structural racism in Public Broadcasting (funded by your tax dollars). It's a history I happen to know a lot about, because back in the 70's I was employed by the Corporation for Public Broadcasting (CPB) as part of a system-wide effort to address the absence of minorities, and women in positions of responsibility at NPR, PBS and at the member stations.
When I first got started at a non-commercial, listener supported radio station it was as a co-host at WBAI-FM in New York City in 1969 for a Young Lords Party show called "Pa'lante". WBAI is part of Pacifica, which founded listener-supported radio in the 1940's in the Bay area of California.
Years later, I would become one of the founders of WPFW-FM, Pacifica Washington DC and help get it on the airwaves in 1977. I became the first black female program director in Public Radio in a major market, and our station manager was Gregory Millard, the first black male top exec at a full service station. WVSP in Warrenton NC was the first black-controlled public station to hit the airwaves We were also the only "minority controlled" Pacifica station, and had a format targeted at a primarily black DC audience, which we called "jazz and jazz extensions". (see a Folio - Program Guide) We had a rich mixture of music, arts and public affairs. This was not standard public radio at the time. It was radical for even lefty Pacifica and met resistance internally. That's a story for another day. After my tenure ended as PD, and later as acting General Manager, I was offered a job at the Corporation for Public Broadcasting.
Though Pacifica had been around since the late 40s, later joined by other stations funded by listeners, it wasn't until the late 60's that the U.S. founded an official public broadcasting system.
The Public Broadcasting Act of 1967 (47 U.S.C. § 396) set up public broadcasting in the United States, establishing the Corporation for Public Broadcasting (CPB) and, eventually, the Public Broadcasting Service and National Public Radio (NPR).

The act charged the CPB with encouraging and facilitating program diversity, and expanding and developing non-commercial broadcasting. The CPB would have the funds to help local stations create innovative programs, thereby increasing the service of broadcasting in the public interest throughout the country
The key words for me in the act were "encouraging and facilitating program diversity".
Just what does that mean in the U.S., and more importantly how do you have diversity unless you have top staff and producers who are diverse?
By the late 70's it was clear that public broadcasting had failed to fulfill that mandate.
CPB had undergone an extensive review of its hiring policies and programming practices, instituted by an investigative task force, and in 1978 issued "A formula for change : the report of the Task Force on Minorities in Public Broadcasting." They issued a similar report on women.
One of the ways of addressing the complete lack of people of color (see Black Enterprise article) at the decision making level.
"Zero national shows produced by and targeted at Native Americans, Asians and Latinos. One black program. That black program, Black Perspectives on the News was carried by 77 of 276 stations. Of 583 decision makers at the local stations only 16 are nonwhite. That is less than 3%"
Part of the solution to the "problem" was a decision to institute a Minorities and Women's Training Grant Program. Our office, was given a budget of 6 million dollars to award grants to induce stations to hire people of color and women, for key positions and we would pay half the salary and full "training" costs for those positions for two years. My description of this process was called "bribing the white station managers to make those hires".
Fast forward to 2000. The Women's Task Force and women's training grant program worked - for white women.
Minority job share doubles in pubcasting, but still lags behind progress of women
Members of minority ethnic groups have not advanced as rapidly as women into higher positions in public broadcasting over the past two decades, despite significant efforts within the system to make both programming and the workforce more multicultural.
In public television, 12.5 percent of full-time officials and managers are members of minorities; 18.1 percent in pubradio are, according to 1998 employment data (table at right). Those percentages are double what they were in 1978, when a CPB-funded task force looked at minorities in public broadcasting and found that "the scarcity of minority programs can be attributed directly to the insufficient number of minorities employed in public broadcasting, particularly in decision-making positions."

Minority employees in public TV and public radio

Percentages of All full-time jobs Officials and managers*
. PTV PR PTV PR
1978 13.9 12.6 6 9
1998 18.8 19.6 12.5 18.1
2006 27.8 20.3

Sources: 1978 data from "A Formula for Change: A Report on the Task Force on Minorities in Public Broadcasting"; 1998 and 2006 data from CPB's annual reports to Congress on minority programming and employment.
* 2006 data added in update of this page, 2007. Figures are for combined public TV and radio employment.
**As defined by the FCC, including general managers, station managers, controllers, chief accountants, general counsels, chief engineers, directors of news, research and promotion, and these managers: facilities, sales, business, personnel and production.
In contrast, the percentages of women in fulltime jobs as officials and managers in pubcasting have tripled or quadrupled in about the same time, 1974 to 1998 [earlier Current article]. Women hold 43 percent of those executive jobs in public TV and 38 percent in radio. Twenty-four years earlier, women filled only about 10 percent of those top pubcasting jobs.
To put the recent employment numbers in perspective, minorities comprised 26 percent of the total 1997 U.S. labor force, but held about 19 percent of all pubcasting jobs and 15.2 percent of the officials/managers positions.
For women, the equity gap has narrowed faster. While women comprised 46.2 percent of the 1997 work force, they held about the same percentage of all pubcasting jobs and about 40 percent of executive-level jobs.
Although public broadcasting prides itself on its diversity efforts, the field's employment of minority officials/managers is in the same ball park as the broadcasting industry at large--14.2 percent, as figured by the FCC in 1998. (The four minority groups tracked by the CPB and FCC are African-Americans, Hispanics, Native Americans and Asian-Americans/Pacific Islanders.)

The public tv solution vis a vis programming was to form "
minority consortia
" to produce programs by and for PBS. I was present for the formation of the Black, Native American, Latino and Asian, Asian-Pacific consortia. At the time, poc producers were excited, and it was wonderful to meet with so many creative people of color with important stories to tell.
The monies provided to those consortia—never overly generous—are also being cut.
CPB reduces aid to longtime grantees
I realize that NPR, PBS and CPB have been targets of the right wing, and Republicans in Congress. But that does not, and cannot excuse the fact that the public airwaves are a public trust, and last time I looked people of color are part of that "public". We are almost 37% of the U.S. population. Rather than cutting back on programs targeting our diverse "minority" populations, NPR needs to do more. Simply having a blog, or a program featuring jazz is insufficient.
Let NPR know what you think about their colorlessness.
~~~~~~~~~~~~~~~~~~~~~~~~~~~~~~~~~~~~~~~~~~~~~~~~~~~~~
News by dopper0189, Black Kos Managing Editor
~~~~~~~~~~~~~~~~~~~~~~~~~~~~~~~~~~~~~~~~~~~~~~~~~~~~~


~~~~~~~~~~~~~~~~~~~~~~~~~~~~~~~~~~~~~~~~~~~~~~~~~~~~~
A notion that goes all the way back to the election of President Ulysses S. Grant. Slate: Chris McDaniel Thinks Winning With Black Votes Is Somehow Illegitimate.
~~~~~~~~~~~~~~~~~~~~~~~~~~~~~~~~~~~~~~~~~~~~~~~~~~~~~
Three days after his loss in the Mississippi Republican Senate run-off, state Sen. Chris McDaniel sounds like a bitter Scooby Doo villain. "They used everything from the race card to food stamps to saying I would shut down public education," he said in an interview with conservative TV personality Sean Hannity. "I've fought for this [Republican Party] all my life, but they abandoned us, made fun of us and ridiculed us and brought in 35,000 Democrats to beat us."
In other words, McDaniel is saying, I would have won if it wasn't for you meddling liberals.
Of course, we should be clear. Because there is no party registration in Mississippi, there's no way to know the affiliation of the people who voted in Tuesday's run-off. McDaniel complains that "35,000 Democrats crossed over," but he can't know for sure. Instead, he's made an assumption: These black voters are Democrats, and their votes are illegitimate. "There is something a bit strange, there is something a bit unusual, about a Republican primary that's decided by liberal Democrats," he said after the election.
He's likely right that the voters were Democrats—Mississippi's voting is entirely polarized along racial lines—but given the open primary he has no room for complaint. There's nothing fraudulent about Sen. Thad Cochran's appeal to black Mississippians, nor is there anything irregular about their participation in a Republican primary that will determine the state's representation in the U.S. Senate. As Sen. Roger Wicker, the junior senator from the state, said to reporters on Wednesday, "Broadening the base of the party? Asking more Mississippians to participate in the ballot that's going to determine the next senator? No, I don't think there's anything wrong with that.



~~~~~~~~~~~~~~~~~~~~~~~~~~~~~~~~~~~~~~~~~~~~~~~~~~~~~
Why are less than 2 percent of Democratic political consulting contracts going to minorities? The Root: Think Outside the Box, Democrats, and Hire More Minority Consultants.
~~~~~~~~~~~~~~~~~~~~~~~~~~~~~~~~~~~~~~~~~~~~~~~~~~~~~
A new analysis by PowerPAC found that less than 2 percent of spending by the three main national Democratic Party political operations—the Democratic National Committee, the Democratic Congressional Campaign Committee and the Democratic Senatorial Campaign Committee—went to political-consulting firms owned by minorities.
The report sent ripples through the political establishment, in part because it threatens to turn one of the longest-standing beliefs about American party politics on its ear: that Democrats are more in tune with the interests, economic and otherwise, of minority constituencies. But this report raises troubling questions about just how true that is. With black unemployment being one of the most troubling political issues during President Barack Obama's time in office, the fact that the Democratic Party is not engaging many black-owned businesses does not look good, no matter the reason.
Party officials expressed commitment to improving their diversity, saying they were confident their record was better than the GOP's. But with numbers under 2 percent, that's not really saying very much. I personally know of a number of political-consulting firms owned and operated by minorities—so if I know about them, why doesn't the Democratic Party? And if the party does know about them, why isn't it using more of them?
The challenge for minority political consultants, explains one consultant, extends beyond the Democratic Party.
"In many ways there is a glass ceiling for minority consultants across the country," said Basil Smikle, founder of Smikle Associates, a New York-based political-consulting firm. "The party has in many ways pigeonholed minority consultants."


~~~~~~~~~~~~~~~~~~~~~~~~~~~~~~~~~~~~~~~~~~~~~~~~~~~~~


~~~~~~~~~~~~~~~~~~~~~~~~~~~~~~~~~~~~~~~~~~~~~~~~~~~~~
An alternate view of the island of Gorée, Senegal. The New Republic: One of Senegal's Most Beautiful Beaches Was Once a Slave-Trading Hub.
~~~~~~~~~~~~~~~~~~~~~~~~~~~~~~~~~~~~~~~~~~~~~~~~~~~~~
Situated off the coast of Senegal, Gorée Island served as one of the largest slave-trading centers on the African coast from the 1530s to the 1840s. The beaches that provided the backdrop to centuries of Portuguese, Dutch, English, and French rule are the starting point for Fabrice Monteiro's "Gorean Summer," now on view at Seattle's M.I.A. Gallery. Though Gorée, a UNESCO World Heritage site commemorating the African diaspora, has become a popular destination for tourists, its shores also attract members of the local population during the summer months. In this series, Monteiro, who lives and works in Dakar, has documented the vibrancy of local beach culture. The lighthearted scenes in his photography are a poignant contrast to the city's dark history and a powerful testament to the universal pleasures of a summer day at the beach.


© Fabrice Monteiro/Courtesy M.I.A. Gallery
Ngor #1, 2012
~~~~~~~~~~~~~~~~~~~~~~~~~~~~~~~~~~~~~~~~~~~~~~~~~~~~~

~~~~~~~~~~~~~~~~~~~~~~~~~~~~~~~~~~~~~~~~~~~~~~~~~~~~~
The Fresh Prince of Bel-Air star has been spending her time away from the small screen producing animated films about little-known stories of black achievement for kids, and now she has a Kickstarter campaign for her next project about African-American prima ballerina Janet Collins. The Root: How Karyn Parsons Is Telling Black History's Untold Stories.
~~~~~~~~~~~~~~~~~~~~~~~~~~~~~~~~~~~~~~~~~~~~~~~~~~~~~
Does the name Janet Collins ring a bell to you? Hint: She's African American and a ballerina.
Bigger hint: She was an African-American ballerina so talented that in the 1930s at age 15, after auditioning for the company in Los Angeles, she was invited to dance for the prestigious Ballet Russe de Monte Carlo … under the condition that she paint her skin white. Collins refused, but eventually went on to become the first black prima ballerina at New York's Metropolitan Opera House.
However, her story is sadly little told, and known and recognized by few. This is something that Karyn Parsons—better known as Hilary Banks from The Fresh Prince of Bel-Air—is trying to combat with her nonprofit organization Sweet Blackberry, which aims to teach and empower children through little-known stories of African-American achievement.
"In the schools we pretty much learn about the same handful of stories of black people and accomplishments. And they are fascinating, great stories, but they're the same ones. There's so many people who contributed to this country, who created the fabric of this country, that are not white," Parsons lamented to The Root.
"[When] we just relegate black history to February, for a short little 28 days we will talk about it, and you relegate it to a little, special 'boutique' history, you extract it from American history," explained the star, who splits her time between her organization and rearing her two children. "It becomes this cute, little history, and every now and then a special black person comes along who does something great."
This model, Parsons says, is dangerous, and does not empower children or lead them to recognize the various accomplishments of African Americans.


Karyn Parsons on the set of Mommy in Chief
COURTESY OF KARYN PARSONS
~~~~~~~~~~~~~~~~~~~~~~~~~~~~~~~~~~~~~~~~~~~~~~~~~~~~~Laverne Cox one of three grand marshals at this year's Pride parade in New York City used her spot as a platform to highlight violence against the LGBT community. Color Lines: Laverne Cox Pays Tribute to Slain Black Trans Woman at NYC Pride.
~~~~~~~~~~~~~~~~~~~~~~~~~~~~~~~~~~~~~~~~~~~~~~~~~~~~~
Laverne Cox was one of three grand marshals at this year's Pride parade in New York City along with the National Gay and Lesbian Task Force's Rea Carey and "Frozen" star Jonathan Goff. Cox made her ride through Manhattan's West Village memorable by sharing it with with the Dolores Nettles, mother of Islan Nettles, the 21-year-old transgender woman who was beaten to death in Harlem last year. The elder Nettles rode next to Cox and waved to the crowd while holding a photo of her daughter.
Cox's celebrity has skyrocketed since the debut of the Netflix series "Orange is the New Black," and she's long used her high profile to bring attention to Nettles' case. Nettles, a fashion student, was viciously beaten while walking with friends in her Harlem neighborhood on August 17, 2013. She died days later at Harlem Hospital. Her murder remains unsolved.
While Pride parades in the United States have become billion-dollar affairs, transgender people of color still face deadly realities.


Photo: Eric Thayer/Getty Images
~~~~~~~~~~~~~~~~~~~~~~~~~~~~~~~~~~~~~~~~~~~~~~~~~~~~
A new documentary examines the life of Grace Lee Boggs, a leading voice in Detroit's African-American community. The Root: How Did a Chinese-American Woman Become a Black Power Activist?
~~~~~~~~~~~~~~~~~~~~~~~~~~~~~~~~~~~~~~~~~~~~~~~~~~~
very once in a while, someone comes along who challenges your assumptions and forces you to rethink everything you thought you knew about history, culture and identity.
Take, for instance, Grace Lee Boggs. Before Martin Luther King Jr. and Malcolm X emerged as leaders in the civil rights movement, Boggs—a 99-year-old Detroit resident born to Chinese immigrant parents—was agitating on the frontlines of movements that presaged the events of the 1960s. She became an outspoken activist in the black power movement and was so connected to the struggle that the FBI mistakenly thought she was Afro-Chinese.
A new documentary, American Revolutionary: The Evolution of Grace Lee Boggs, examines how a Chinese-American woman, raised in a middle-class family in New York City, evolved from a Marxist radical to become one of the leading activists in Detroit's African-American community. It airs at 10 Monday night on PBS.
The film's director, Grace Lee (no relation), first met Boggs when she began working on her 2005 documentary, The Grace Lee Project, which examined the "model minority" stereotype of Asian Americans through the eyes of women who shared a common name.
"I was so blown away by her existence in Detroit and the community around her, that I knew at the moment I had to make a longer film about her," Lee told The Root.




~~~~~~~~~~~~~~~~~~~~~~~~~~~~~~~~~~~~~~~~~~~~~~~~~~~~~~~~~~
Voices and Soul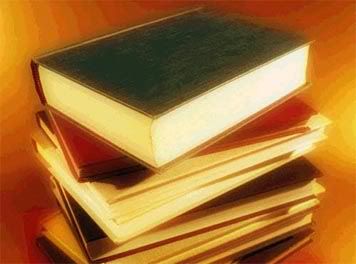 by Justice Putnam
Black Kos Poetry Editor
When all seems hopeless, when the hyena cackle of defeat is biting at pant cuffs and frayed nerves; when the crushing weight of today is laying low; when the heat stroke of burned out ambitions are sweating inside an oppressive solitary cage, a cage that is bolted in a boxcar rattling along this penal colony rail road earth; it is important to remember...
destiny

under volcanoes & timeless years within watch
and low tones. Around corners, in deep caves among
misunderstood and sometimes meaningless sounds.
Cut beggars, outlaw pimps & whores. Resurrect work.
Check your distance blue. Come earthrise men
deepblack and ready, come sunbaked women rootculture on the move.
Just do what you're supposed to do, what you say you gonta do
not the impossible, not the unimaginative,
not copy clothed as original and surely
not bitter songs in european melodies. Take hold
do the necessary, the possible, the correctly simple
talk of mission & interpret destiny
put land and selfhood on the minds of our people
do the expected, do what all people do
reverse destruction. Capture tomorrows

-- Haki Madhubuti
~~~~~~~~~~~~~~~~~~~~~~~~~~~~~~~~~~~~~~~~~~~~~~~~~~~~~~~~~~
Welcome to the Black Kos Community Front Porch