Science News

Romanian cave holds some of the oldest human footprints

Preserved Stone Age impressions were made about 20,000 years earlier than thought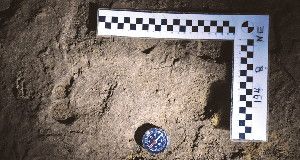 by Bruce Bower

Human footprints found in Romania's Ciur-Izbuc Cave represent the oldest such impressions in Europe, and perhaps the world, researchers say.

About 400 footprints were first discovered in the cave in 1965. Scientists initially attributed the impressions to a man, woman and child who lived 10,000 to 15,000 years ago. But radiocarbon measurements of two cave bear bones excavated just below the footprints now indicate that Homo sapiens made these tracks around 36,500 years ago, say anthropologist David Webb of Kutztown University in Pennsylvania and his colleagues. Analyses of 51 footprints that remain — cave explorers and tourists have destroyed the rest — indicate that six or seven individuals, including at least one child, entered the cave after a flood had coated its floor with sandy mud, the researchers report July 7 in the American Journal of Physical Anthropology.


Tooth plaque provides unique insights into our prehistoric ancestors' diet
University of York

An international team of researchers has found new evidence that our prehistoric ancestors had a detailed understanding of plants long before the development of agriculture.

By extracting chemical compounds and microfossils from dental calculus (calcified dental plaque) from ancient teeth, the researchers were able to provide an entirely new perspective on our ancestors' diets. Their research suggests that purple nut sedge (Cyperus rotundus) -- today regarded as a nuisance weed -- formed an important part of the prehistoric diet.

Crucially, the research, published in PLOS ONE and led by the Universitat Autònoma de Barcelona and the University of York, suggests that prehistoric people living in Central Sudan may have understood both the nutritional and medicinal qualities of this and other plants.

The research was carried out at Al Khiday, a pre-historic site on the White Nile in Central Sudan. It demonstrates that for at least 7,000 years, beginning before the development of agriculture and continuing after agricultural plants were also available the people of Al Khiday ate the plant purple nut sedge. The plant is a good source of carbohydrates and has many useful medicinal and aromatic qualities.

Technology News

FBI: Google's driverless cars could be lethal weapons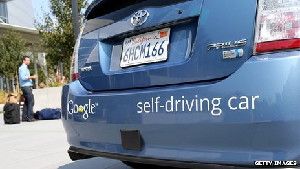 BBC

Driverless cars, such as those being developed by Google, could be lethal weapons, the FBI has reportedly warned.

An internal report, obtained by the Guardian, said the vehicles could be "game changing" for law enforcement.

The report noted criminals using automated cars would have both hands free and be able to take their eyes off the road during a car chase.

But it said that driverless vehicles could help the emergency services by automatically clearing a path for them.

In the report, which was marked restricted and obtained under a public records request, the FBI predicted the vehicles "will have a high impact on transforming what both law enforcement and its adversaries can operationally do with a car".


French blogger fined over review's Google search placing
By Kevin Rawlinson

A French judge has ruled against a blogger because her scathing restaurant review was too prominent in Google search results.

The judge ordered that the post's title be amended and told the blogger Caroline Doudet to pay damages.

Ms Doudet said the decision made it a crime to be highly ranked on search engines.

The restaurant owners said the article's prominence was unfairly hurting their business.

Ms Doudet was sued by the owner of Il Giardino restaurant in the Aquitaine region of southwestern France after she wrote a blogpost entitled "the place to avoid in Cap-Ferret: Il Giardino".

According to court documents, the review appeared fourth in the results of a Google search for the restaurant. The judge decided that the blog's title should be changed, so that the phrase: "the place to avoid" was less prominent in the results.

Environmental News

Giant Global "Chimney" Could Alter Climate Change
Understanding how ocean gases are pumped into the upper atmosphere could help predict and even regulate our future world environment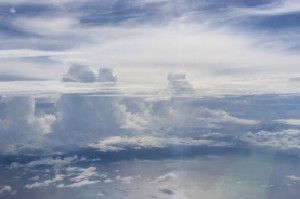 By Kevin Schultz

Hundreds of years after humans mastered the art of chimney venting so they could heat their houses, scientists have undertaken a major research project to better understand how Earth's atmosphere uses it's very own version of a chimney. More than 40 researchers recently visited a sparsely populated part of the western tropical Pacific Ocean—near the island of Guam—known as the "global chimney." The area boasts the world's warmest ocean temperatures and vents massive volumes of warm gases from the surface high into the atmosphere, which may shape global climate and air chemistry enough to impact billions of people worldwide.

Until the project's recent start, scientists were only vaguely aware of the scale and impact of the global chimney. The warm waters in this area feed thunderstorms with heat and moisture, which loft all sorts of gases above the lowest layer of atmosphere, known as the troposphere, into the stratosphere. At that altitude gases move horizontally, rather than vertically, as they do in the troposphere, and can therefore spread much further around the globe.


Weather Disasters Have Cost the Globe $2.4 Trillion
Factors such as development, population growth and globalization are likely to blame, but the report suggests that we have learned from past disasters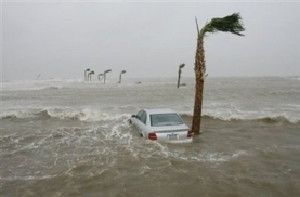 By Brian Kahn and Climate Central

Weather- and climate-related disasters have caused $2.4 trillion in economic losses and nearly 2 million deaths globally since 1971, according to a new report. While the losses are staggering, the report also shows that we have learned from past disasters, lessons the world will need as development continues in hazardous areas and the climate continues to change.

The report, released by the World Meteorological Organization (WMO), highlights just how costly extreme weather could be as well as how important disaster reporting is. It focuses on six types of hazards: floods, droughts, extreme temperatures, storms, wildfires, and landslides from 1971-2010.

It's easy to look at the graphics in the report and see trends in the number of reported disasters and their cost. Each has risen notably since the 1970s.

Medical News

Transplanting gene into injured hearts creates biological pacemakers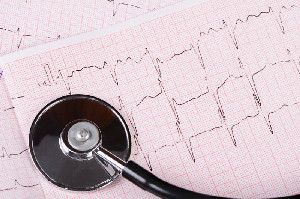 Cedars-Sinai Heart Institute

Cardiologists at the Cedars-Sinai Heart Institute have developed a minimally invasive gene transplant procedure that changes unspecialized heart cells into "biological pacemaker" cells that keep the heart steadily beating.

The laboratory animal research, published online and in today's print edition of the peer-reviewed journal Science Translational Medicine, is the result of a dozen years of research with the goal of developing biological treatments for patients with heart rhythm disorders who currently are treated with surgically implanted pacemakers. In the United States, an estimated 300,000 patients receive pacemakers every year.

"We have been able, for the first time, to create a biological pacemaker using minimally invasive methods and to show that the biological pacemaker supports the demands of daily life," said Eduardo Marbán, MD, PhD, director of the Cedars-Sinai Heart Institute, who led the research team. "We also are the first to reprogram a heart cell in a living animal in order to effectively cure a disease."


First local case of tropical disease chikungunya debuts in the U.S.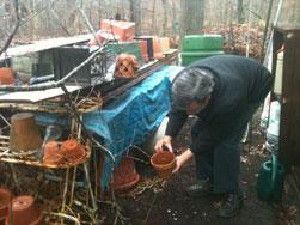 By Dina Fine Maron

The day we knew would come is finally here. The first locally acquired case of the tropical disease chikungunya was reported in the U.S. today.

The mosquito-borne viral disease first debuted in the Western Hemisphere last year and has since sprawled across the Caribbean, with cases in Puerto Rico and U.S. Virgin Islands. The first U.S.-infected patient is a man in Florida who had not recently traveled outside the country, according to the Centers for Disease Control and Prevention. So far this year, 243 cases have occurred in the U.S. but all of those stemmed from travelers returning from other countries where the virus is thriving.

The infection causes joint and muscle pain that persists for weeks. In rare circumstances the pain can remain for years. Currently, no vaccines or therapies exist for the virus (except pain killers). Public health experts advise communities to clear out standing water near their homes to curtail prime real estate for mosquitoes.

Space News

Scientists experimentally re-create conditions deep inside giant planets, such as Jupiter and many exo-planets
DOE/Lawrence Livermore National Laboratory

Lawrence Livermore scientists for the first time have experimentally re-created the conditions that exist deep inside giant planets, such as Jupiter, Uranus and many of the planets recently discovered outside our solar system.

Researchers can now re-create and accurately measure material properties that control how these planets evolve over time, information essential for understanding how these massive objects form. This study focused on carbon, the fourth most abundant element in the cosmos (after hydrogen, helium and oxygen), which has an important role in many types of planets within and outside our solar system. The research appears in the July 17 edition of the journal Nature.

Using the largest laser in the world, the National Ignition Facility at Lawrence Livermore National Laboratory, teams from the Laboratory, University of California, Berkeley and Princeton University squeezed samples to 50 million times Earth's atmospheric pressure, which is comparable to the pressures at the center of Jupiter and Saturn. Of the 192 lasers at NIF, the team used 176 with exquisitely shaped energy versus time to produce a pressure wave that compressed the material for a short period of time. The sample -- diamond -- is vaporized in less than 10 billionths of a second. Though diamond is the least compressible material known, the researchers were able to compress it to an unprecedented density greater than lead at ambient conditions.


Earth-like soils on Mars? Ancient fossilized soils potentially found deep inside impact crater suggest microbial life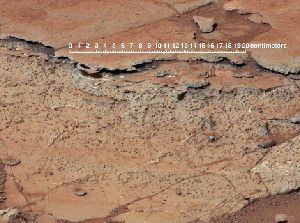 University of Oregon

Soil deep in a crater dating to some 3.7 billion years ago contains evidence that Mars was once much warmer and wetter, saysUniversity of Oregon geologist Gregory Retallack, based on images and data captured by the rover Curiosity.

NASA rovers have shown Martian landscapes littered with loose rocks from impacts or layered by catastrophic floods, rather than the smooth contours of soils that soften landscapes on Earth. However, recent images from Curiosity from the impact Gale Crater, Retallack said, reveal Earth-like soil profiles with cracked surfaces lined with sulfate, ellipsoidal hollows and concentrations of sulfate comparable with soils in Antarctic Dry Valleys and Chile's Atacama Desert.

His analyses appear in a paper placed online this week by the journal Geology in advance of print in the September issue of the world's top-ranked journal in the field. Retallack, the paper's lone author, studied mineral and chemical data published by researchers closely tied with the Curiosity mission. Retallack, professor of geological sciences and co-director of paleontology research at the UO Museum of Natural and Cultural History, is an internationally known expert on the recognition of paleosols -- ancient fossilized soils contained in rocks.

Odd News

Doc X-Rays His Broken Headphones to Fix Them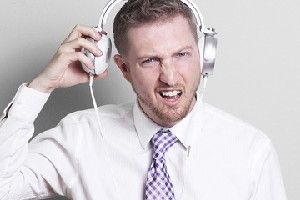 By Bahar Gholipour, Staff Writer

When faced with a pair of broken headphones, a doctor in California used his medical expertise to diagnose the problem and avoid buying a new set: He X-rayed the headphones and found a tiny break in the cords.

Dr. Matt Skalski, a radiology resident at Southern California University of Health Sciences, said he damaged his headphones when vacuuming his office.

"My headphones were sitting on my desk and the cords were dangling down. They got sucked into the vacuum all the way up to the headphones," Skalski said. "I pulled both the cords and got them out of there, and it looked like there was no damage."