Good morning, and I guess we're in a permanent state of weird. Welcome to Saturday Morning Garden Blogging.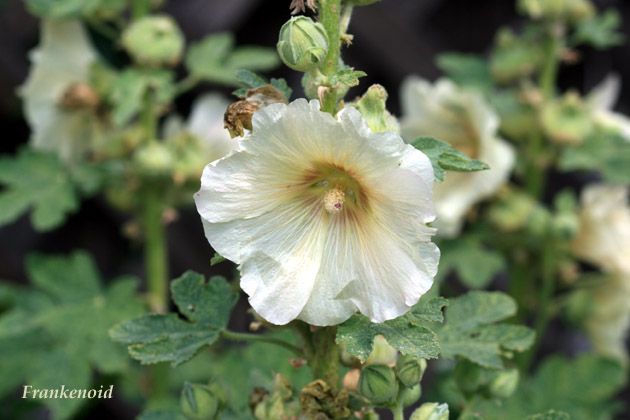 It seems like this year the season were thrown into a paper bag then vigorously shaken — and this week we had October in July, catching the edge of that non-polar polar vortex that decided to vacation in the Midwest.
Highs in the mid-70s, and lows in the mid-50s, do not belong in July in Denver. No, in July I should be dreaming of that first night in September when the temperatures drop below 60.
We also got a shit-ton of rain out of the collision of the cold to the east of us, and the hot to the west. There was some serious flooding in the burn areas surrounding Colorado Springs, and localized street flooding here in Denver.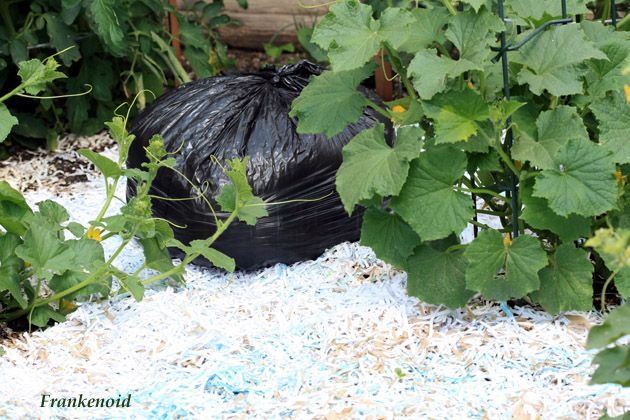 Several days of cooler, wetter than normal weather leaves me fearing another round of the powdery mildew that destroyed last year's melon crop. We were careful to clean up the diseased plant material last year — even raked up and got rid of the hay mulch.
The hay has been replaced by bags and bags and bags of shredded office paper — there is a use for the detritus of litigation! Most of my Bossman's files are going to a shredding facility, but when I find a box that is nothing but paper — no file folders, no dividers, no paper clips or staples, just paper — I run the paper through my little office shredder, bag it up and take it home. It's also good to add to the compost tumbler to adjust the brown/green ration or the moisture level.
When I got hit by the powdery mildew last year, several garden bloggers mentioned milk — milk! — as an effective treatment. With the forecast calling for a cold, wet streak in mid-July this year, I decided to read up on it — and last Sunday I gave all the cucurbits a good spray with a mix of about 1/3 milk to 2/3 water, and plan to give them a weekly blast until I'm actually eating melons from my garden this year.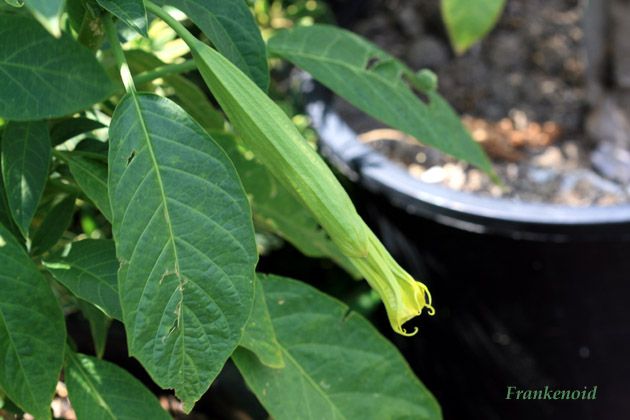 I'm also learning about the mysteries — to me — of Japanese beetles. Yeah, they're back this year, chewing the rugosa hansa roses. They've eaten most of the second flush of blooms.
And maybe I'm nuts, but it seems like they come in clusters: I'll have several days when I'll find dozens on the roses; then several days when I find none and think they're gone, only to have another mass attack. Do they come in waves, or do I just manage to kill all the ones who know the address and it takes a few days for a new batch to stumble across my roses?
Gardening — it's always something.
That's what's happening here. What's going on in your gardens?