I've always wanted to go to Netroots Nation, but wasn't able to swing it financially. Until I started getting a Social Security check to augment my pension, that is. With NN 14 in Detroit, I knew I'd be able to drive and avoid the expense, not to mention the extreme hassle, of a flight. I got an early registration and booked the hotel room as soon as it became available. I saved to pay it all off.
Pretty much I had a dazed and confused look most of the time. I got lost more times looking for the people mover, finding my way around the Cobo center, finding rooms for panels I wanted to hear, but despite all that I wouldn't have missed it for the world.
I learned a lot that, I hope, will help newbies going in the future. Those lessons I learned below.
But First, A Word From Our Sponsor:
Top Comments recognizes the previous day's Top Mojo and strives to promote each day's outstanding comments through nominations made by Kossacks like you. Please send comments (before 9:30pm ET) by email to topcomments@gmail.com or by our KosMail message board. Just click on the Spinning Top™ to make a submission. Look for the Spinning Top™ to pop up in diaries posts around Daily Kos.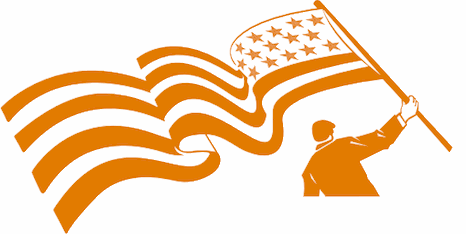 Make sure that you include the direct link to the comment (the URL), which is available by clicking on that comment's date/time. Please let us know your Daily Kos user name if you use email so we can credit you properly. If you send a writeup with the link, we can include that as well. The diarist poster reserves the right to edit all content.
Please come in. You're invited to make yourself at home! Join us beneath the doodle...
The biggest lesson I learned is that the last day of Netroots isn't an informative session as I thought it might be when I booked my hotel stay. It was a brunch and way of saying goodbye to all the folks you've met over the days. I didn't really need that last hotel night to be fresh and ready for the drive back home. I did take an extra night at the hotels regular rate (ouch), so I got to spend some leisurely time with folks and even arrange dinner with Cedwyn as her flight was scheduled for that evening. And early in the morning, I left fresh and ready for a nearly 8 hour drive.
Next time I'll remember that and not book an extra night.
Definitely go to the Cheers and Jeers meet and greet. I was a little worried about going since I read C+J long after it's posted and the action in the comments is finished. There are amazing people there. The. Best. Way. To. Start.
The second lesson I learned is to never, ever trust the weather forecast. When I checked, temperatures were supposed to be in the upper 60's to lower 70s. I packed warmer tops and 2 sweaters along with a jacket. The actual weather was in the upper 70's to 80s and much of what I packed was way too warm for the actual weather.
The "casual, comfortable clothes and most comfortable walking shoes you have" recommendations were provided to me when I asked in the comments here, in Top Comments. I pass those along, too. Thanks, Brillig. That came in very, very handy. If you're a newbie, make sure you're prepared for miles and miles of walking. You don't want a plethora of "foundational garments" poking and squeezing you, either. Leave them at home.
Take along some Tylenol, Aspirin, Ibuprofen or your over the counter pain med of choice. You'll need them since those miles of walking will inevitably make something hurt. When you're old, like me, plenty of things are going to hurt and hurt badly. You won't get a chance to sit and rest for a day to make them better, either. You'll be up and running again in the morning. Note to self: pack the heating pad next time.
Carefully pick and choose the breakout sessions. Spend time with the panel book to make your choices the night you arrive. Do NOT wait until the end of a panel you're listening to. Some are definitely better than others and some that sound great end up disappointing. Do NOT miss the Daily Kos caucus or your own state caucus, if there is one. In the future, I'll spend less time running from one breakout session to the next to cut down on walking and spend more time with the people gathering outside the sessions and among the vendors.
You won't have to buy every meal. There are plenty of sponsored events where some food is served. Be prepared to spend huge money if you do buy a meal at the convention center (I spent almost $8 for 3 tiny pirogues - highway robbery!). Save your money for liquid refreshments.
Show up early for speeches in order to get a good seat and to get some food that's sponsored before they begin. Don't be shy about joining an already occupied table. Do check that the empty seats aren't being "held" for others. Often that's the best way to meet new people.
Also, don't be shy about introducing yourself. For my own part, I'm not shy, but other newbies might be. Keep your eyes on the name tags to check for people you "know", but have never met in person.
Remember to take pictures. In all the excitement, I grabbed only a few. I had wanted a picture with Meteor Blades, but forgot to ask to take one in the few minutes I had to talk to him. Ditto pictures with Brillig or my other Top Commenteers. Well, next time.
Make sure to go to the last evening event. I missed it because I was tired. Pace yourself to get to it.
Preparation is important. Go to all diary and NN web site links that show maps, transportation, hotel amenities (I found out I could ask for a refrigerator that way, and did), etc. Bookmark sites for future reference and put them in a Netroots Nation folder on your computer for future reference. Keep emails of your online NN and hotel registration to print out and take with you in case they're needed. Follow NN tags so you don't miss any diary related to the event.
Above all, if there is some sort of action, rally, or march - join in! Huffing and puffing on this or that issue should lead to action or it's meaningless. We can all be outraged about the Detroit water shut-offs, but when a couple thousand people got out of NN 14 for a nearly hour long rally and then a march, it led to some action from the powers that be. Without that number of activists and the national attention it brought, the water department would still be merrily cutting off service to residents of Detroit.
Remember to take that commitment to activism back home with you, too. Otherwise, we're just howling at the moon and yelling at the clouds.
So, that's my advice for Netroots Nation newbies learned the hard way from the School of Hard Knocks.
OK, folks, how's my list? Should I add anything else for future NN newbies?
UPDATE:
Please browse the comments. There is a lot more great advice and tips for newbies.
How incredible is this? For an explanation of How Top Mojo Works, see mik's
FAQing Top Mojo
Top Pictures for yesterday. Click any image to be taken to the full comment. Thank you jotter for the awesome image magic!