Great news for the residents of Detroit and democracy at the local level! Detroit's water utility was placed back in the hands of their elected Mayor. This is something many of those of us who attended Netroots Nation took time to help send the message to Detroit's Emergency Managers that the water belongs to the citizens of Detroit.

Detroit mayor granted control of water department

By Matt Helms, Detroit Free Press

DETROIT — Amid international attention to Detroit's policy of cracking down on water customers with overdue bills, the city's emergency manager Tuesday granted fuller authority to Mayor Mike Duggan to manage the Detroit Water and Sewerage Department.

Duggan had said that he wasn't in control of the department under a power-sharing arrangement he and emergency manager Kevyn Orr worked out after Duggan's election last fall. Orr's order makes it clear that Duggan has the authority to manage the department and make appointments to its board.
"We need to change a number of things in the way we have approached the delinquent payment issues and I expect us to have a new plan shortly. There are funds available to support those who cannot afford their bills — we need to do a much better job in community outreach to tell our residents how to access those funds," he said. "I've heard complaints from many Detroiters who are trying to make payment arrangements, but who have faced long waits on the telephone or long lines at the DWSD offices. We've got to do a much better job of supporting those who are trying to do the right thing in making those payment arrangements."

Duggan said he met with DWSD officials Monday night and he and the department's leadership are developing a response to such issues.
Here are some photos I took during the march for Water through downtown Detroit.

Vicki was there

A couple of the good folks with Motor City Blight Busters
They do outstanding work.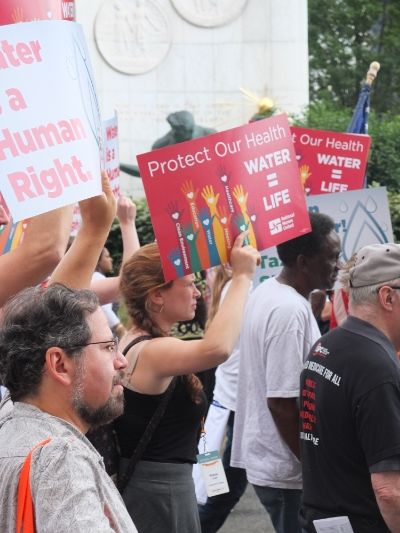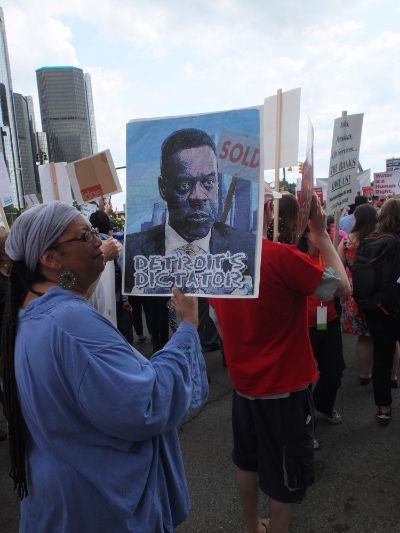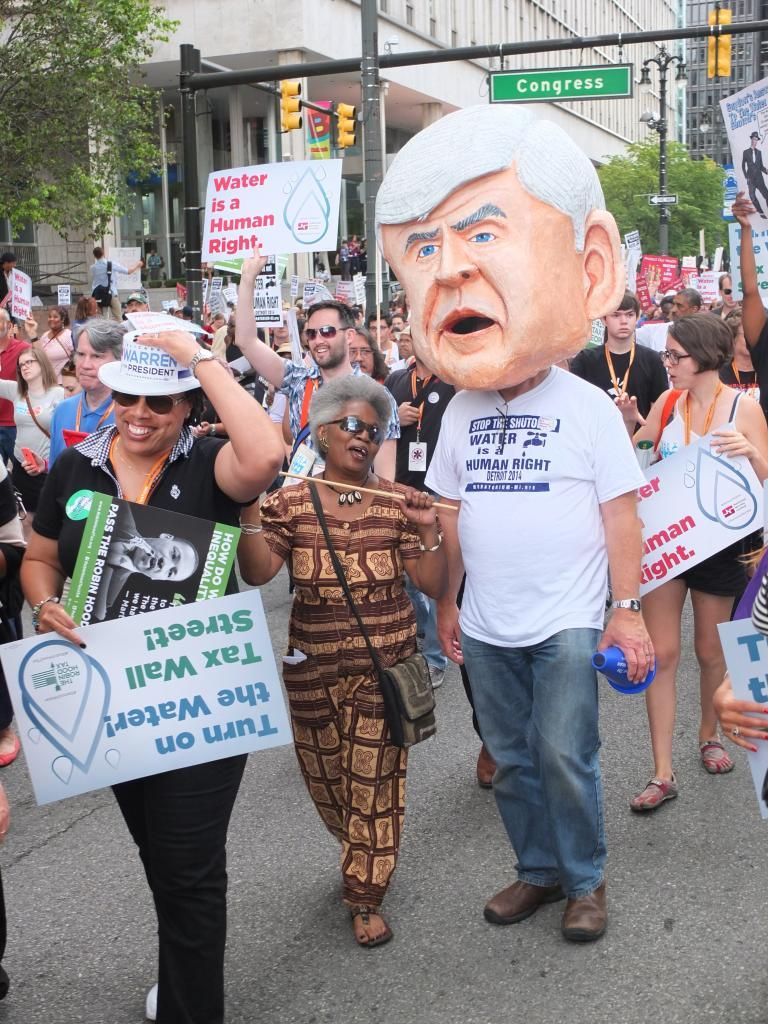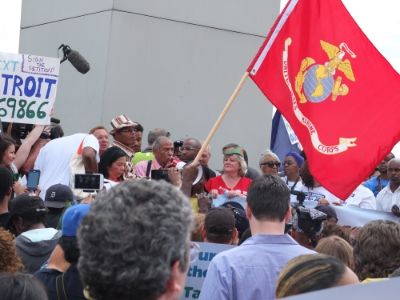 Congressman Conyers speaking during the rally at Heart Plaza