Circle the chairs and lets form a snake line. Today's suggested topic is about Rev. William Barber's call to action and his use of the concept of morality. This is an Open Thread / Coffee Hour and all topics of conversation are welcome.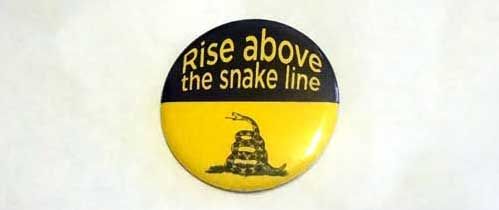 What is for dinner? How are you doing? What is on your mind. If you are new to Street Prophets please introduce yourself beyond the fold in a comment.
Today, Monday - August 4, 2014, Asheville, North Carolina, will host a 2nd Mountain Moral Monday. For more information visit the Mountain People's Assembly website at this link: http://mountainmoralmonday.wordpress.com/. On this page is a donation button to support Mountain Moral Monday.

The Rev. Dr. William J. Barber, president of the North Carolina NAACP, will address the crowd, according to the group, along with several other local speakers to be announced. It is scheduled to run 5-6:30 p.m. at Pack Square Park. The NAACP organizer Elaine Lite said the event will focus on voting rights and empowerment, part of the statewide "Moral March to the Polls" campaign.

Last year's Mountain Moral Monday was one of the largest protests in modern history for Western North Carolina, with crowd estimates as high as 10,000. The Moral Monday protests in Raleigh gained national attention last year, as thousands poured into Halifax Mall each week to protest decisions made in the statehouse throughout the session.

More than 50 organizations listed as sponsors on the Mountain People's Assembly page run the gamut from the YWCA of Asheville and the Mountain Area Interfaith Forum to the Self-Help Credit Union and the Stephens-Lee Alumni Association.

Citizen-Times: Mountain Moral Monday event returns to Asheville
Below is the link to a powerful, and informative video about last years Mountain Moral Monday held in Asheville on August 5, 2013. I would like to call upon everyone reading this diary today to support the Asheville Mountain Moral Monday in what ever way they can.
---
The word "moral" is what George Lakoff, in his book The Political Mind, calls a "contested concept." In this book he writes about how users of the word moral have a divided understandings of the concept depending on their political leanings.

One of the most serious places where the divide occurs but is hidden is in our most important ideas: freedom, fairness, equality, opportunity, security, accountability. It turns out that mean very different things - sometimes opposite things - to progressives and conservative. Yet in public discourse, the difference is often difficult or impossible to see.

From: The Political Mind: A Cognitive Scientist's Guide to Your Brain and Its Politics by George Lakoff
If you take the time to read Rev William Barber's NN14 speech you will see him very carefully explaining and defining his use of the word moral, by using historical references. If you use the word moral in public discourse you have to define it or risk each individual defining it for themselves. For a transcript of the speech see:
I'm glad I didn't miss it: Transcript of The Rev. Dr. William Barber at NN14
by TrueBlueMajority
Street Prophets Moral Monday Action Tip #2

Understand that the use of "contested words" often mean very different things to people. Thus, the need to define them when using them.
---
Below is a quick round up of diaries on Daily Kos about Rev. William Barbers ideas for those that have not been following the Moral Mondays movement.
Street Prophets Moral Monday Coffee Hour: Above The Snake Line by linkage

This week in the war on workers: 'We're going to win this if we keep fighting. We can't stop.' by Laura Clawson for Daily Kos Labor

Rev. William Barber's electrifying speech at Netroots Nation 2014 by Egberto Willies

William Barber Takes Us to Church at Netroots Nation by Frederick Clarkson

Moral Monday - Street Prophets Coffee Hour by linkage

Sad, But True: Activism Just Ain't Sexy to the So-Called Netroots by shanikka

Rev. Barber may be the one I've been waiting for by Arrogant Ape

NN14, Rev. Barber, and the snake line by dkmich

North Carolina's Moral Mondays Movement: 90% of Success is Just Showin' Up by DocDawg

I'm glad I didn't miss it: Transcript of The Rev. Dr. William Barber at NN14 by TrueBlueMajority

Morality As A Secular Concept by kevinbr38

(please bring to my attention any other diaries that should be on this list in the comments below and I will add them.)