I have been offline for the past month during our move to the Los Angeles area. But life has gone on for other people elsewhere, so I have a lot to report over the next week or so.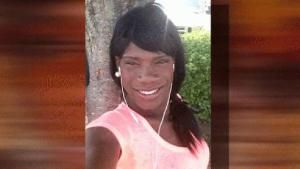 Two African American transwomen have been murdered in Baltimore in the past six weeks. Most recently the body of Mia Henderson was found in a northwest Baltimore alleyway.

When other folk are killed, you know all about it,. But where are the flowers, where are the candles and cuddly toys for Mia? Where are the leaflets asking people to come forward with information? There's none of that.

--Michele Moore, 31
As usual media reports revealed Henderson's birth name and past criminal history.
The only media interest in the murder of Henderson was caused by the discovery of the fact that Henderson was a sibling of of LA Clipper Reggie Bullock....who couldn't even acknowledge Henderson's gender.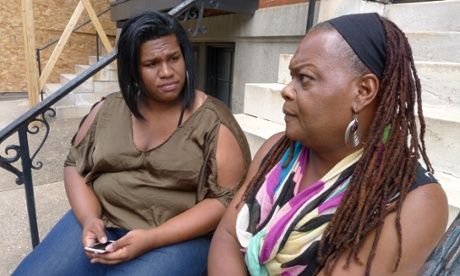 I learnt from my mother and aunts that ladies are supposed to carry themselves with dignity, with a certain kind of grace, and I saw that in Mia.

--Monica Stevens, 60
Kandy Hall's body was found in a northeast Baltimore field at the beginning of June. She had been stabbed to death. Both bodies seemed to have "suffered massive trauma, suggesting frenzied attacks."
Detectives are looking at any similarities between the two cases.

--Captain Eric Kowalczyk, Baltimore Police Department
Here in our city, for our transgender community, what we are here to say is that we are listening, that we're paying attention. We're responding. We take this very seriously. Our detectives are doing all that they can. I am pushing them hard, and I have high expectations to resolve these cases. We want to be strong partners within our transgender community.
The possibility of a serial killer is sending dread through the Baltimore trans community.
It's scary trusting anyone. That bus driver, he could be the killer; that taxi man, he could be looking at me and thinking: 'That's a transgender woman, I'm going to knock her off.'

--LaSia Wade, 27
I thought, damn! Someone is targeting transgenders. I'm 48 years old, I don't want to be a headline in the newspapers.

--Jean Rollings
African American transwomen suffer the brunt of anti-LGBT violence. Of 18 anti-LGBT homocies in 2013, 72% of the victims were transwomen and 78% of the victims were black. And those numbers are likely an underestimate since reliable official statistics do not exist. Death certificates frequently misgender victims.
If folks aren't aware who transgender people are, how are we going to be counted?

--Kylar Broadus, National Gay and Lesbian Task Force
The transgender community has been keeping its own accounting of those whose deaths have resulted from hatred and prejudice. Baltimore has suffered 8 murders of transpeople in the last 8 years, beginning when transgender activist was se on fire in 2006. The there is a litany: Stacy Brown, Dee Green, Tyra Trent, Tracy Johnson, Kelly Young, Kandy Hall, Mia Henderson...
I've lived from here to Las Vegas, and I thank the lord to this day that I've never been hurt by anyone.

--Rollings
We're scared. So most of us stay by ourselves. We don't get involved, we don't get close to anybody.

--Wade
Ashley Anderson explains that the sisters work hard to be "passable."
That's why a lot of us go to the great measures we do to become passable, getting surgery and facial feminization and stuff like that, so we can get jobs.

But you have to be careful. If you start looking too much like someone born as a woman, and you fail to disclose your background clearly to men with whom you become involved, there can be consequences.

--Anderson
Being passable is a blessing and a curse. There's an added layer of betrayal and anger when a person finds out. 'You fooled me, you betrayed me, you have to pay …'

--Stevens
Tracy Rice of
Women Accepting Responsibility
added:
[A] lot of them feel that you played on their manhood. They think they've got to have some retribution.
Due to the high likelihood of unemployment and poverty related to employer discrimination, many African American transwomen turn to prostitution or drug dealing in order to survive, which only increases the danger.
We know transgender people feel threatened and targeted every day they walk out of their house. We don't want to see an entire segment of our community live in fear.

These crimes are going to be solved as a result of community input – we know how tightly knit the transgender community is, and it is our sincere hope that somebody in that community is going to know something that will help us find who was responsible.

--Kowalczyk
But distrust of the police is rampant. All the transwomen interviewed doubted that there would be a thorough investigation, let alone a solving of the crimes.
They shared stories of routine harassment by the cops...of being asked for the IDs for no reason, accusations of loitering while standing at a bus stop, being called "sir" or even "it".

'It' is not something that I am. I am a woman. If you can't call me a woman, then you call me by my name. Nothing in between, nothing less.

--Wade
As trans women we are taught to be strong. We learn how to keep moving, keep your head up, be strong.

--Malia Mai, 26
Wade is optimistic, to a point:
[They are] living their truth, coming into the light. Every day I wake up thinking that if I take one more step, I might get where I need to be.

It's tiring, it's sad. I know that I will never be safe. I will always have to hustle, grind, keep on pushing. I will never be just OK.