Science News

Star Scientist Embroiled in Controversy Found Dead in Apparent Suicide

The stem-cell research community reels after Yoshiki Sasai, a famous name in regenerative medicine, is found dead on August 5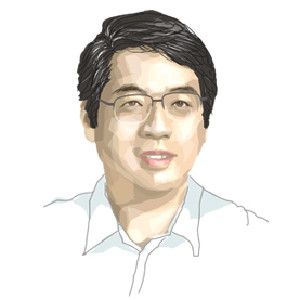 By David Cyranoski and Nature magazine

Scientists around the world are struggling to get to grips with the loss of one of the brightest stars in stem-cell science. Yoshiki Sasai of the RIKEN Center for Developmental Biology (CDB) in Kobe brought excitement and rigour to the field but died yesteday, August 5, aged 52. The reasons for Sasai's apparent suicide are still not clear but a scandal swirling about two stem-cell papers published in Nature in January had wreaked havoc on his career.

"Dr. Sasai was a rigorous and innovative scientist and his loss will be deeply felt," says Janet Rossant at the Hospital for Sick Children in Toronto, Canada, a former head of the International Society for Stem Cell Research. "His most important contributions to the stem-cell field came from his background in developmental biology."


1-in-3 Risk of Breast Cancer Found in Women with Rare Mutation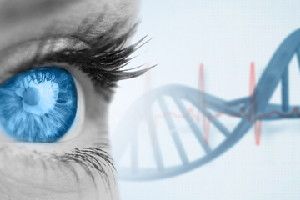 By Cari Nierenberg

Women who have mutations in a gene called PALB2 have a 1-in-3 chance of developing breast cancer, a new study suggests.

Researchers found that women who carry a rare mutation in the gene PALB2 were, on average, 35 percent more likely to be diagnosed with breast cancer by age 70, compared with women who don't carry mutations in this gene.

"The PALB2 gene was first identified in 2006 and linked to breast cancer in 2007," said study author Dr. Marc Tischkowitz, a lecturer in cancer genetics at the University of Cambridge School of Clinical Medicine in Cambridge, England. "But until now, we have not had good breast cancer risk estimates for women who have inherited PALB2 mutations," he said.

Technology News

Robots start flat, then pop into shape and crawl
Self-folding machines use heated hinges to transform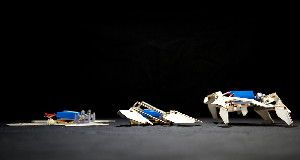 by Meghan Rosen

A new crawling robot has taken a page from origami design.

The machine's paper-and-plastic body can spring from flat to 3-D just like a pop-up book, researchers report in the Aug. 8 Science. And the action is automatic.

Engineers have built gizmos that can do some self-folding, but they also required hands-on help from humans. By embedding heaters in the robot's hinges, Harvard microrobotics engineer Sam Felton and colleagues created a device that shifts shape on its own, using preprogrammed temperature changes.

A tiny onboard computer tells the heaters which hinges to warm first. The hinges are made of a polymer that contracts when heated, pulling the robot's parts together. When the hinges cool, they lock into a folded position. Then two motors jiggle the bot's legs, making the machine shimmy along in a slow crawl.


Tech-Savvy Tortoises Learn To Use Touchscreens
Headbutt the shape, get a treat!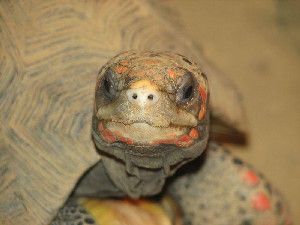 Popular Science

Tortoises are using their cleverness to do more than just win long distance races against hares–now they're moving into the field of touchscreen technology.

Researchers from the U.K.'s University of Lincoln have successfully trained four red-footed tortoises (native to Central and South America) to touch different objects on a screen. In a video from the university, one of the test tortoises can be seen using his head to tap either a blue circle or a red triangle as they appear on a monitor.

The idea was to learn more about how reptiles navigate their environment. A lot of research has been done on the spatial cognition of mammals and birds, which use the hippocampus to get around. However, reptiles lack this structure in their brains, so they are thought to rely on the medial cortex, which has a lot of the same functions as the hippocampus. Previous studies of tortoises in radial-arm mazes have shown they utilize a mixture of response-based strategies and visual cues to move through their environment.

Environmental News

All ivory markets must close, study suggests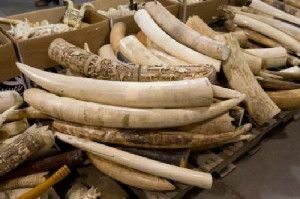 Wildlife Conservation Society

The message is simple: to save elephants, all ivory markets must close and all ivory stockpiles must be destroyed, according to a new peer-reviewed paper by the Wildlife Conservation Society. The paper says that corruption, organized crime, and a lack of enforcement make any legal trade of ivory a major factor contributing to the demise of Africa's elephants.

Appearing in the August 7th online edition of the journal Conservation Biology, the paper says that if we are to conserve significant wild populations of elephants across all regions of Africa, all domestic and international ivory markets need to be closed. In addition, government stockpiles of ivory, currently scattered around the world, need to be destroyed since they are known to be significant sources of ivory leaking into the illegal trade. According to the paper's author, corruption undermines all aspects of controls as long as a legal market remains.

"If we are to conserve remaining wild populations of elephants, we must close all markets because, under current levels of corruption, they cannot be controlled in a way that does not provide opportunities for illegal ivory being laundered into legal markets," said the paper's author, Elizabeth Bennett, WCS Vice President for Species Conservation.


Deep Pollution Cuts Needed by 2050 to Limit Global Warming
Deep cuts in greenhouse gas emissions of 40 to 70 percent by mid-century will be needed to avert the worst of global warming that is already harming all continents, a draft U.N. report showed. The 26-page draft, obtained by Reuters on Thursday, sums up three U.N.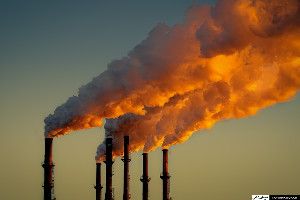 Reuters

OSLO, Aug 7 (Reuters) - Deep cuts in greenhouse gas emissions of 40 to 70 percent by mid-century will be needed to avert the worst of global warming that is already harming all continents, a draft U.N. report showed.

The 26-page draft, obtained by Reuters on Thursday, sums up three U.N. scientific reports published over the past year as a guide for almost 200 governments which are due to agree a deal to combat climate change at a summit in Paris in late 2015.

It says existing national pledges to restrict greenhouse gas emissions are insufficient to limit warming to 2 degrees Celsius (3.6 Fahrenheit) above pre-industrial times, a U.N. ceiling set in 2010 to limit heatwaves, floods, storms and rising seas.

Average global surface temperatures have already risen by about 0.8 C (1.4 F) since the Industrial Revolution, the draft said.

Medical News

Expert Panel to Consult on Ebola
By RICK GLADSTONE

Scrambling to catch up with the worst outbreak of the deadly Ebola virus, the World Health Organization announced Wednesday that it was considering the declaration of an international public health emergency and would convene a panel of experts in coming days to explore the use of experimental treatments for the incurable disease.

The announcements came as fears spread that a Saudi citizen might have taken the Ebola virus home to Saudi Arabia, which is still reeling from a mismanaged epidemic of Middle East Respiratory Syndrome that has killed nearly 300 people in the last two years. Saudi news media said that the citizen, a businessman in his 40s, died on Wednesday at King Fahd Hospital in Jidda after exhibiting Ebola-like symptoms, and that Saudi health officials had submitted biological samples from the patient to laboratories in the United States and Germany.


Dramatic growth of grafted stem cells in rat spinal cord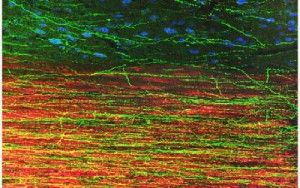 University of California - San Diego

Building upon previous research, scientists at the University of California, San Diego School of Medicine and Veteran's Affairs San Diego Healthcare System report that neurons derived from human induced pluripotent stem cells (iPSC) and grafted into rats after a spinal cord injury produced cells with tens of thousands of axons extending virtually the entire length of the animals' central nervous system.

Writing in the August 7 early online edition of Neuron, lead scientist Paul Lu, PhD, of the UC San Diego Department of Neurosciences and colleagues said the human iPSC-derived axons extended through the white matter of the injury sites, frequently penetrating adjacent gray matter to form synapses with rat neurons. Similarly, rat motor axons pierced the human iPSC grafts to form their own synapses.

The iPSCs used were developed from a healthy 86-year-old human male.

"These findings indicate that intrinsic neuronal mechanisms readily overcome the barriers created by a spinal cord injury to extend many axons over very long distances, and that these capabilities persist even in neurons reprogrammed from very aged human cells," said senior author Mark Tuszynski, MD, PhD, professor of Neurosciences and director of the UC San Diego Center for Neural Repair.

Space News

Rosetta's stone
A European space probe has just arrived at its destination
The Economist

The maths, of course, were straightforward. The centuries-old celestial mechanics of Johannes Kepler and Joseph-Louis Lagrange made it clear that Rosetta, a European Space Agency (ESA) mission to intercept Comet 67P/Churyumov-Gerasimenko, should work. But in space, it is the engineering that leaves room for doubt. So for 23 nerve-racking minutes on August 6th, mission scientists waited for a signal of success to travel 405m kilometres from a probe that lifted off more than a decade ago. When the message did arrive, mindful of pan-European involvement in the project, the craft's caretakers tweeted "Hello, comet!" in 23 languages.

It has been a busy year for Rosetta. The craft was roused from two-and-a-half years of hibernation in January, and has since been putting on the brakes and preparing for this week's delicate manoeuvres. These have settled it into a roughly triangular orbit 100km ahead of its target.

This most recent stage of the journey, however, is not the most daring. That will come during a series of exquisitely timed moves over the next few months, as the craft spirals in to approach within 30km or so of its objective. From this vantage, it will survey 67P's rugged terrain in order to select a landing site for Philae, a lander that it will release in November.


A Step closer to understanding the birth of the sun
Monash University

Researchers are a step closer to understanding the birth of the sun. Published in Science, the team led by Dr Maria Lugaro and Professor Alexander Heger, from Monash University, have investigated the solar system's prehistoric phase and the events that led to the birth of the sun.

Dr Lugaro, from the Monash Centre for Astrophysics, said the team used radioactivity to date the last time that heavy elements such as gold, silver, platinum, lead and rare-earth elements were added to the solar system matter by the stars that produced them.

"Using heavy radioactive nuclei found in meteorites to time these final additions, we have got a clearer understanding of the prehistory of the solar system," Dr Lugaro said.

"We can now tell with confidence the final one per cent of gold, silver and platinum, were added to the solar system matter roughly 100 million years before the birth of the sun.

Odd News

Low Testosterone Led to Technology Boom 50,000 Years Ago, Anthropologists Say
According to a group of anthropologists headed by Dr Brian Hare of Duke University, a decline in testosterone levels about 50,000 years ago led to the development of advanced tools and art.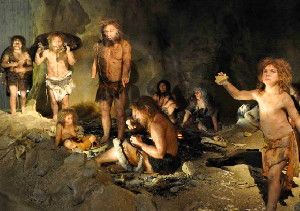 by Sci-News.com

There are a lot of theories about why, after 150,000 years of existence, humans suddenly leapt forward in technology.

Around 50,000 years ago, there is widespread evidence of producing bone and antler tools, heat-treated and flaked flint, projectile weapons, grindstones, fishing and birding equipment and a command of fire.

"Was this driven by a brain mutation, cooked foods, the advent of language or just population density?"

Dr Hare and his colleagues argue that human society advanced when people started being nicer to each other, which entails having a little less testosterone in action.

"If prehistoric people began living closer together and passing down new technologies, they'd have to be tolerant of each other. The key to our success is the ability to cooperate and get along and learn from one another," said Robert Cieri, a student at the University of Utah and the first author on the study published in the journal Current Anthropology.