I dabble from time to time in baking, but for the most part, I stay away. I especially stay away from highly technical baking projects in which anything could go wrong at any moment and leave me with a floury, sticky mess. You know, like French macarons. Pastries are my BF's realm; I cook and he bakes, and I think we complement each other well. His very favorite thing to bake is, yes, the macaron. Because he's a masochist, I guess.
Not that macarons are difficult (on paper) to make. They're really not. There's nothing complicated about them, and they only require a few ingredients. But they're ever so finicky. Mix them too much and they're flat. Mix them too little and they'll rise too much and crack. Mix them just right and they might still screw up, because macarons. Which is why I doubt I'll ever attempt them on my own.
But this week, I did help the BF out when he made the macarons. I stuck to something a little less technical and more idiot-proof--the filling (and dish-washing)--while he worked his magic on the macaron shells. He has it down to a science, but he still worries about how they'll turn out. We made them for one of our friends, who is second only to to kos in her love for orange. These macarons were inspired by her favorite color, so the shells are colored orange, while the filling is flavored with orange zest. They turned out quite beautifully in both aesthetics and flavor, I think.

And I thought while making the macarons, "Well shit, this could be a diary." So here's the process, in case you wanted to know. If you didn't, follow me to the comments! Warning: The photo quality is going to decline severely below the fold, since using my iPhone in a poorly-lit kitchen (believe it or not, I have a lamp in my own kitchen specifically for food porn lighting) can't really compare to the BF's Canon Mark II. But you'll get the idea...
But First, A Word From Our Sponsor: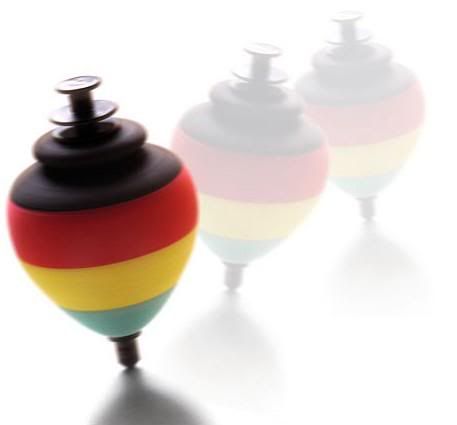 Top Comments recognizes the previous day's Top Mojo and strives to promote each day's outstanding comments through nominations made by Kossacks like you. Please send comments (before 9:30pm ET) by email to topcomments@gmail.com or by our KosMail message board. Just click on the Spinning Top™ to make a submission. Look for the Spinning Top™ to pop up in diaries posts around Daily Kos.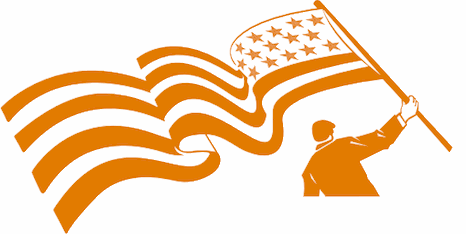 Make sure that you include the direct link to the comment (the URL), which is available by clicking on that comment's date/time. Please let us know your Daily Kos user name if you use email so we can credit you properly. If you send a writeup with the link, we can include that as well. The diarist poster reserves the right to edit all content.
Please come in. You're invited to make yourself at home! Join us beneath the doodle...
So first, the shells. I stayed far, far away from interfering with this process. Start by sifting 220 grams (the metric system is really the way to go when baking, but I probably don't need to tell you that) of powdered sugar and 110 grams of almond flour into a bowl. If you can't find almond flour, you can also grind almonds in a food processor or coffee grinder. (Oh, a side note on the ingredient amounts in the unlikely event that you're recreating this exact recipe: The filling makes enough for two or three batches. We ended up going through all of the below steps a second time so as not to waste filling. It was a long night.)

Whisk it up thoroughly.
Then, separate the whites of three room-temperature (very important) eggs and add them to a bowl. Beat them with a mixer until frothy (I hate that word now). At that point, add 1/2 teaspoon of vanilla extract and continue beating while slowly adding 1/4 cup of granulated sugar. Beat until there are nice, stiff peaks.

At this point, add whatever food coloring gel you want. In our case, we're adding
electric
orange (which, I guess, is better than regular orange). Beat until combined. Remember that the color will be lighter when baked, so it should be a very deep color.
Now, it's time to finish this batter. Add the flour-sugar mixture a third at a time to the beaten egg whites. Remember, mixing is where things can really screw up. Use a rubber spatula to gently fold the ingredients together--about 20 folds for every addition. The finished batter should be smooth and run off your spatula like molten lava. When it looks like this,
stop
.
Add the batter to a piping bag. Line trays with parchment paper (and, if you're like us, printed macaron templates) and pipe the batter into nice little circles. The master at work:
Here's an important step that's easy to overlook. Take each tray and drop it onto a hard surface a few times. This will bring to the surface and hopefully pop any air bubbles. Poke any remaining air bubbles with a toothpick. Imagine the action taking place in the below picture as an angry mother yells from the living room that her baking trays are going to get damaged.
Now, preheat the oven to 350 degrees Fahrenheit and let the trays of piped batter rest, undisturbed, for no less than 30 minutes. This will allow a crust to form. After they rest, they will go, one tray at a time, into the oven for exactly 30 minutes. And this is what you'll be praying they'll resemble when they come out:
The shells will have to cool completely before you can touch them. Now, it's my time to shine! Let me tell you, this filling is
very
technical. If you don't plop these ingredients into the bowl just right...you don't even want to know what will happen. Sigh. You'll need a stick of softened unsalted butter, 1 1/2 teaspoons of vanilla extract, the zest of a large orange, and a pinch of salt.
Mix those ingredients up until they're nice and creamy.
Then, add 3 cups of powdered sugar (a cup at a time) and beat until it resembles filling. Complicated, huh? At the end, add 2 tablespoons of orange juice for extra orange-ness.

And there you have it. Once the shells are cooled, put the filling in a piping bag. Pair up the similarly-sized shells, add the filling, and assemble. This is the face of a macaron scientist at work:
The macarons are now done! Well, almost. Stick them in the fridge overnight. Then, bring them back to room temperature before eating. A wonderful cookie that is
so
worth the effort. And now, what you came for...
TOP COMMENTS
August 8, 2014
Thanks to tonight's Top Comments contributors! Let us hear from YOU
when you find that proficient comment.
From your diarist, Chrislove:

In Jen Hayden's diary about a church canceling a man's funeral at the last minute because he was gay, deben leaves this two-word comment that succinctly sums the whole story up. Downthread, I give in to sin posts this awesome image.
TOP PHOTOS
August 7, 2014
Enjoy jotter's wonderful PictureQuilt™ below. Just click on the picture and it will magically take you to the comment that features that photo. Have fun, Kossacks!