It's tomato harvest time (finally) here at the eJ homestead in Northern California. We're in the coastal zone, so tomato production is a bit iffy. Cool summers, fog. . . not ideal. But many of us try, year after year.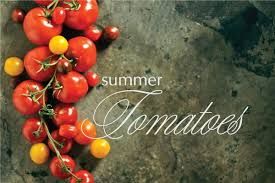 As you can see by Itzl's concerned look, this group is for us to check in at to let people know we are alive, doing OK, and not affected by such things as heat, blizzards, floods, wild fires, hurricanes, tornadoes, power outages, or other such things that could keep us off DKos. It's also so we can find other Kossacks nearby for in-person checks when other methods of communication fail - a buddy system. Members come here to check in. If you're not here, or anywhere else on DKos, and there are adverse conditions in your area (floods, heatwaves, hurricanes, etc.), we and your buddy are going to check up on you. If you are going to be away from your computer for a day or a week, let us know here. We care!
IAN is a great group to join, and a good place to learn to write diaries. Drop one of us a PM to be added to the Itzl Alert Network anytime! We all share the publishing duties, and we welcome everyone who reads IAN to write diaries for the group! Every member is an editor, so anyone can take a turn when they have something to say, photos and music to share, a cause to promote or news!
OK, we do have a diary schedule. But, when you are ready to write that diary, either post in thread or send FloridaSNMOM a Kosmail with the date. If you need someone to fill in, ditto. FloridaSNMOM is here on and off through the day usually from around 9:30 or 10 am eastern to around 11 pm eastern.
Monday:
BadKitties
Tuesday:
ejoanna
Wednesday:
Caedy
Thursday:
art ah zen
Friday:
FloridaSNMOM
Saturday:
Dave in Northridge
Sunday:
loggersbrat
Follow me below the orange tomato vines-thingie.
***
But this news just in: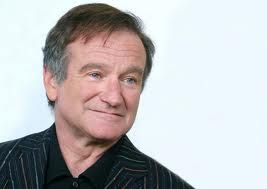 Rest in Peace, Robin Williams.
Confession: I probably have no business writing about tomatoes at all. I can't even remember from day to day how to spell the plural of the darn things! Tomatos? Tomatoes? (Thank you, spellcheck.) Or whether they are fruit or vegetables.*
I wish I had some beautiful raised beds for my hobby farm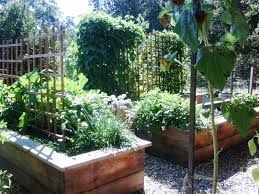 But, sadly, no.
I wish I had production like this here at eJ Acres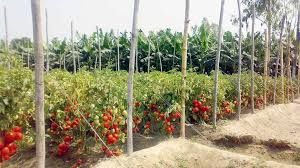 Again, sadly, no.
It would be much cheaper for me to just go buy my tomatoes, given how much money I (probably; I don't add it up, to preserve my sanity) spend on: the plants, organic soil, fertilizer, pots, tomato cages, water, time and energy.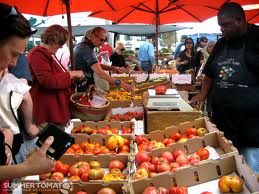 I'm glad I'm not alone in this gardening madness. There was this "misery-loves-company" read from a few years ago to make me feel, well, not crazy all alone.
The argument that home grown tomatoes taste better than store-bought ones is a great excuse for this uneconomical activity. . . but the rise of farmers' markets quashes the logic a bit. Still, I probably will do it all over again next year!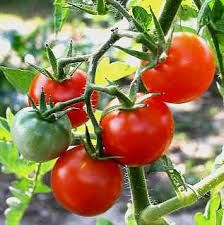 * Actually no less a body than the US Supreme Court decided the answer in the late 19th century.
Tomatoes: fruit or veggies?