There was a time in Ireland when the British attempted to eradicate all things Irish. They prohibited the Irish language, all Irish sports, Irish education for children, the Catholic religion, Irish music, and Irish dancing. These prohibitions simply sent many Irish customs underground. Irish musical instrument were banned and so parents taught their children to tap out the rhythms with their feet. During this time, Irish dancing underwent a change: the emphasis was on the feet and the hands stayed straight at the side. If anyone happened to look into the house, it didn't look like dancing for the arms weren't moving. Today in the United States, Irish dancing is very popular with many Irish dance schools for children.
According to the Tiernan Irish Dancers:
Traditional Irish dancing is tightly choreographed and all attention is directed to the speed and accuracy of the footwork, the spacing of the ensemble, and the precision of the dancers' movements. The dancers' arms are held tightly to their sides. Dances are performed in hard shoes (jig shoes) and soft shoes (ghillies) with steps set to traditional reels, jigs and hornpipes. Hard shoe dances, or step dances, are noted for the thunderous beat from the tap-like shoes. In soft-shoe dances, the dancers execute small jumps, quick beats and ankle-twisting crossover steps. These dances are traditionally performed wearing wool costumes adorned with handmade lace and Celtic embroidery.
The Tiernan Irish Dancers in Buttte and Helena, Montana, is a sister school of the Trinity Irish Dancers in Chicago. Classes are offered for children in grades four through high school. Shown below are photographs of the Tiernan Irish Dancers performing at An Rí Rá, an Irish Festival in Butte.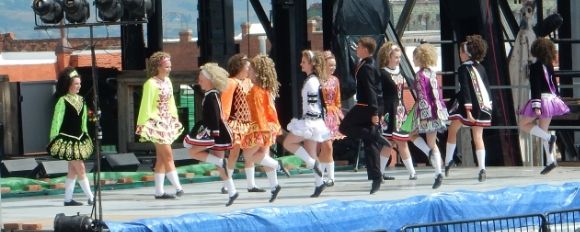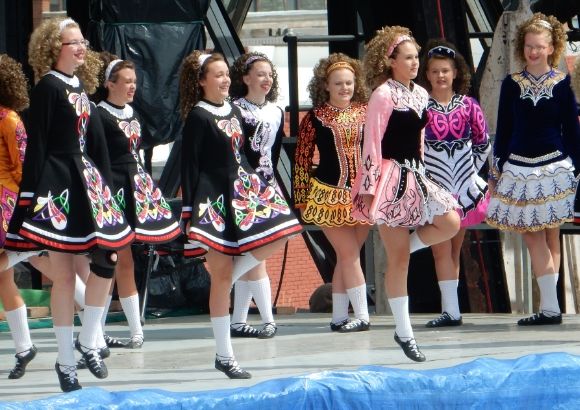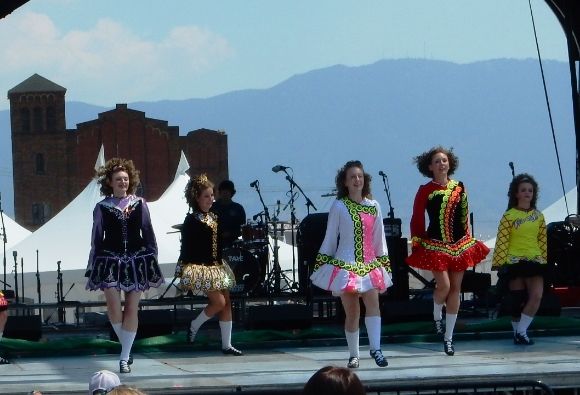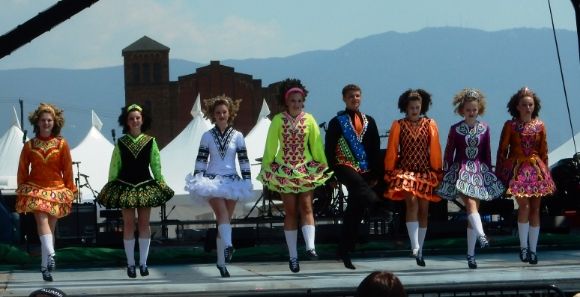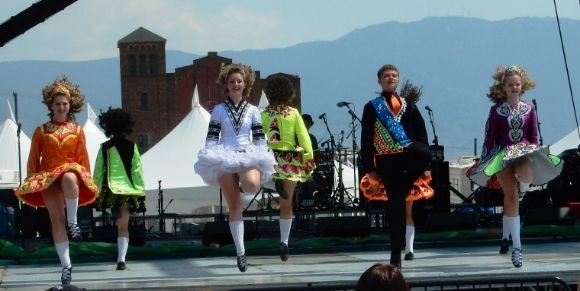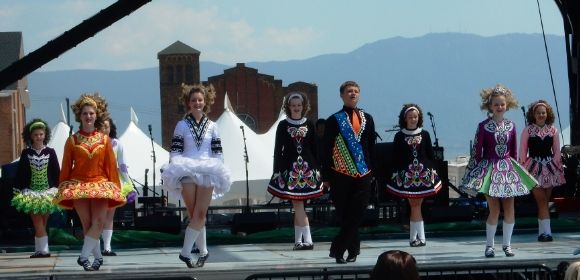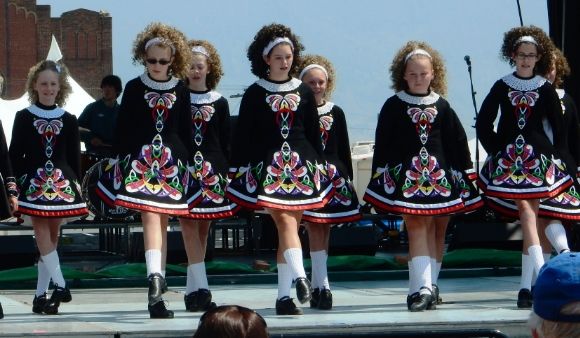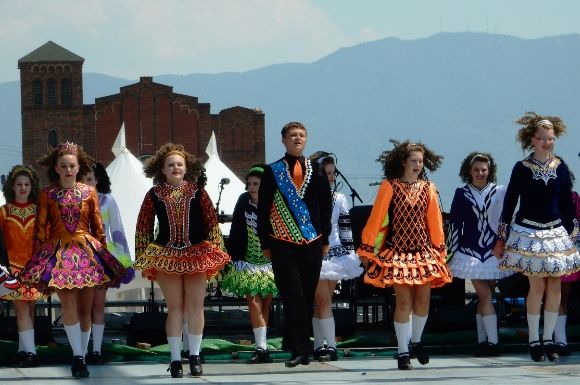 Welcome to Street Prophets Saturday. This is an open thread, so feel free to vent about anything that's on your mind.

The Street Prophets group on Daily Kos is a community of netroots faithful includes a broad range of faiths, including devout Buddhists, Christians, Hindus, Jews, Mormons, Muslims, Atheists, Animists, and Neo-pagans.
If you are new to Street Prophets, please feel free to introduce yourself.