If you have no idea who Doctor Who is, please jump below the orangedoodlethingy where I do a very brief introduction. The rest of us are rocking on in drooling anticipation (along with a fair amount of fear and anxiety) of Saturday night, BBC America, and the brand new Doctor portrayed by Peter Capaldi.
How about a trailer to start:
Discussion starts below. And, no, there are no spoilers (I don't have any to share anyway).
But First, A Word From Our Sponsor:
Top Comments recognizes the previous day's Top Mojo and strives to promote each day's outstanding comments through nominations made by Kossacks like you. Please send comments (before 9:30pm ET) by email to topcomments@gmail.com or by our KosMail message board. Just click on the Spinning Top™ to make a submission. Look for the Spinning Top™ to pop up in diaries posts around Daily Kos.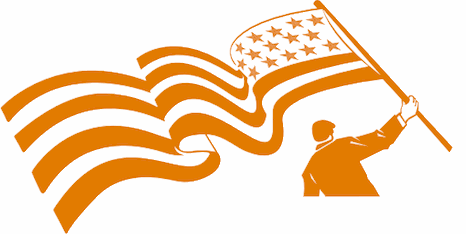 Make sure that you include the direct link to the comment (the URL), which is available by clicking on that comment's date/time. Please let us know your Daily Kos user name if you use email so we can credit you properly. If you send a writeup with the link, we can include that as well. The diarist poster reserves the right to edit all content.
Please come in. You're invited to make yourself at home! Join us beneath the doodle...
This is the first series where a new actor takes over and plays the part for a few years as a FEATURE and not a bug. The Doctor, you see, regenerates periodically. It all started with the first Doctor portrayed by William Hartnell, ill and unable to continue playing the role in the popular BBC series, was replaced by an entirely new actor with a completely different persona playing the same character. It's been happening every since for a total of 12 different actors.
Doctor Who has been around a long time, having just celebrated its 50th Anniversary with an amazing anniversary special episode which took all of us fans down a bit of Doctor Who Memory Lane.
I've always approached the appearance of a new Doctor with a lot of anxiety. I've loved the previous one, don't want to say goodbye, and wonder if the "new one" will be disappointing. Each and every time I see the new one it's a combination of anticipation and dread. Yes, it's confusing for me, too.
When the series was reborn in 2005 after a hiatus lasting several years, I didn't think anyone could replace Christopher Eccleston who departed after the first season. But then David Tennant came along with a brighter and more energetic Doctor and I was happy for his 5 year run. Matt Smith took off running and quirky, but only did 3 years in the role. Perhaps I'll miss him most because I think his run as The Doctor was far too short. I still want more.
And now there's this new guy, Peter Capaldi. I'm not sure what I'll make of him and it seems that I'm not alone in wanting to know more.
So here I am, anxiously awaiting the first episode with Peter Capaldis Doctor with both joy and terror. So buckle up and let the nail biting begin... Saturday is coming.
How incredible is this? For an explanation of How Top Mojo Works, see mik's
FAQing Top Mojo
Top Pictures for yesterday. Click any image to be taken to the full comment. Thank you jotter for the awesome image magic!