Guess what day it is? Guess. What. Day. It. Is.
For those who work what are called "Bankers Hours" - Monday through Friday, no day is harder than Monday when you have to get out of bed and off to work after a weekend of doing either too much or too little. The start of another week. The grind and slog until the end of the work week on Friday.
Wednesday, the day in the middle of the week, has taken on a life of its own. If you're reading this and work Bankers Hours, congratulations; you've made it over the hump. Most of your work week is now over.
Join me below the cheese curd to see what I'm really getting at (yes, I'm going there).
But First, A Word From Our Sponsor:
Top Comments recognizes the previous day's Top Mojo and strives to promote each day's outstanding comments through nominations made by Kossacks like you. Please send comments (before 9:30pm ET) by email to topcomments@gmail.com or by our KosMail message board. Just click on the Spinning Top™ to make a submission. Look for the Spinning Top™ to pop up in diaries posts around Daily Kos.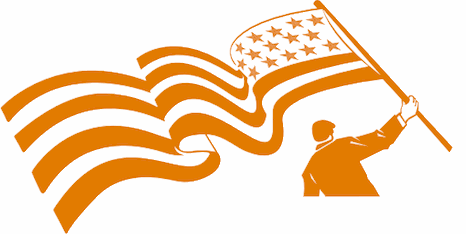 Make sure that you include the direct link to the comment (the URL), which is available by clicking on that comment's date/time. Please let us know your Daily Kos user name if you use email so we can credit you properly. If you send a writeup with the link, we can include that as well. The diarist poster reserves the right to edit all content.
Please come in. You're invited to make yourself at home! Join us beneath the doodle...
Yeah, this is where I'm going.
Most people don't remember that it's a Geico ad - designed to encourage people to check out their insurance rates and, hopefully, buy the plans they offer. They DO remember the camel and funny voice-over.
As obnoxious as his grumpy co-workers find him, I love that camel.
The ad has had 15 million views on You Tube by October of last year with most coming, naturally, on Wednesdays. Today, it's over 22 million views. That's in addition to all the views on commercial broadcasts.
In that one ad, the camel became popular. So popular, in fact, that he had appearances in other venues including the Super Bowl pregame show:
Nobody saw that coming.
They've even used the Hump Day Camel to encourage people to turn off their cell phones in movie theaters:
Yes, it's the "same" Mikemikemikemikemike from the original Hump Day ad.
Despite his popularity, the only other appearance is a cameo at the end of an ad for M&Ms, which also features the first of Geico's animal characters, the Gekko.
Happy Hump Day! I want more camel. Please.
How incredible is this? For an explanation of How Top Mojo Works, see mik's
FAQing Top Mojo
Top Pictures for yesterday. Click any image to be taken to the full comment. Thank you jotter for the awesome image magic!