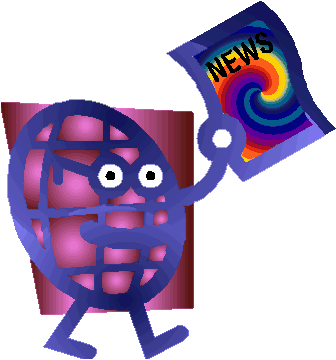 Come up soon...so soon that in two cases "soon" is "tonight"...there will be a very mixed media presentation of transgender life and its consequences.
Four separate projects, including a film, a chamber opera, a play, and a web series will attempt to illuminate what it means to be transgender in America today.
I'll write about them in chronological order below the fold.
I'm posting early because some of the events start tonight...in time to be counter programming against the debut of the football season.
CNN Films is premiering Lady Valor: The Kristin Beck Story tonight at 9pm. Meanwhile reddit is running an Ask Me Anything chat with Kristin. And there will be a conversation on Twitter during the broadcast at #LadyValor.
Here is the trailer:
I fought for 20 years for life, liberty and the pursuit of happiness. I want some happiness.

--Kristin Beck
Beck has written about her experiences in
Warrior Princess: A US Navy SEAL's Journey to Coming Out Transgender
I just wanted to tell someone my story. And maybe set an example for some of the younger generation -- just say that I'm still a human being, and I deserve dignity and respect.

--Beck
Beck says she deals with a lot of prejudice.
There's been a lot of transgender people who are killed for prejudice, for hatred. When the book came out -- some amazing support and some amazing praises -- but also some pretty amazing bigotry and hatred.
How does she react to that prejudice?
I just try to be friendly, and I just say 'Hi, how are you doing?' You know, 'Good to meet you. I was that Navy SEAL, you know, transgender, you might've seen me on TV.' And they go, 'Oh, oh wow.' And then they realize that maybe trying to get into a fight with me wouldn't be a good idea. Maybe they should be nice.

--Beck
Beck doesn't expect everyone to like her.
But I don't want you to beat me up and kill me. You don't have to like me, I don't care. But please don't kill me.

--Beck
Also starting tonight,
at the Brooklyn Academy of Music
(aka
BAM
) is the new chamber opera
As One
, in which married couple baritone Kelly Markgraf and mezzo-soprano Sasha Cooke
share the role of transitioning trans woman Hannah
. Markgraff plays "Hannah before" and Cooke portrays "Hannah after."
The opera follows the character of Hannah from childhood to college through adulthood and hormone therapy. Hannah is concurrently portrayed by two parts — "Hannah before" and "Hannah after." Through their songs and duets, the show explores Hannah's inner life, as well as issues of transphobia and self-acceptance.
The story is a simple treatment of the transgender story. It looks at Hannah's story through the most human lens — a being in search of their true self and the courage it takes to be that person.

--Markgraf
Because we trust and know each other so well, I think the piece will benefit from our shared relationship and energy. In a sense, two married people are two halves of one entity.

--Cooke
The opera is the combined creation of composer Laura Kaminsky (a lesbian), filmmaker Kimberly Reed (transgender), and librettist Mark Campbell (a gay man).
In their first meeting, Mr. Campbell asked Ms. Reed to relate her own experiences and, moved by her humor, bravery, and compassion, began envisioning a story about the journey of a transgender person from youth to adulthood.
Directed by Ken Cazan with music direction by Steven Osgood, As One features Utah-based ensemble Fry Street Quartet and film by Reed, who directed the award-winning trans-themed documentary Prodigal Sons.
We all have resistances, issues, things that keep us from our better selves, and this piece inspires us to face those challenges head on. The character Hannah in 'As One' has more bravery than most of us. In that sense, I hope it opens minds, not only for transgender awareness but for self-awareness.

--Cooke
As One will appear at BAM through September 7. The Caine School of Arts at Utah State University will also stage the opera in April of 2015.
Opening tomorrow in Madison, WI at StageQ is the play Standards of Care, about a therapist specializing in transgender issues whose personal and proffesional lives collide. Nancy (played by Petrovina McIntosh) is the therapist for the transman character David (played by Rowan Calyx), who is seeking a letter from Nancy in order to pursue genital surgery. Nancy has a 16-year old daughter, Jessica (Loryn Janelis), who is just discovering that she is also transgender...an wants to be called Jason. But Nancy refuses to accept that her child is transgender. So Jason visits a local LGBT center and finds a mentor...who is, of course, David.

The ensuing collision results in an honest exploration of some of the harsh realities members of the trans community face — not just in adapting to their new identities, but in adapting to a world that doesn't understand them.
I believe that the next important civil rights battle will be for transgender rights. For years, even the bulk of the queer community tended to ignore the 'T' part of 'LGBT.' It has only been in the past several years that a concerted effort to understand transgender issues and incorporate those into civil rights struggles for all has come into the forefront.

As an LGBT theater group I felt it was a very important project for StageQ and for Madison. I believe it moves our understanding of transgender issues forward, but it does so by showing us real characters living real lives. Parts of the play are very funny and other parts are poignant.

--director Callen Harty
The play was written by transman
Tobias Davis
.
Standards of Care will run through the 20th on the Evjue Stage at Bartell Theater on Thursdays, Fridays and Saturdays, with a Sunday showing on September 14.
Finally punk rocker Laura Jane Grace, who fronts for Against Me! will be appearing in an upcoming AOL Originals series, True Trans With Laura Jane Grace. The ten-part series will follow Grace as she travels across the country meeting trans men and women and discussing gender and their own coming out stories and the hardships they have met.
The opportunity I had while shooting this show was nothing short of tremendous ... Getting the chance to listen to other people tell their stories of how life shaped their identities and views on gender couldn't help but further inform my own understanding of just how complicated and also how simple all of it really is.

--Grace
The series will kick off on October 10 in conjunction with National Coming Out Day.