Yes, believe it or not - it appears that Perenial Presidential Third and Forth Placer Newt Gingrich has decided to artificially increase his profile by - get this - calling our First Black President a Racial Divider for noticing that Trayvon Martin just happens to be also Black.

However, at least one person — Republican presidential candidate Newt Gingrich — found it "disgraceful" and "appalling" that Obama was "trying to turn" the death of the African American teenager "into a racial issue."

"Is the president suggesting that if it had been a white who had been shot, that would be OK because it didn't look like him?" Gingrich asked during an appearance Friday on The Sean Hannity Radio Show.
Y'know what, the President wasn't suggesting anything of the kind. Just last week he personally called Sandra Fluke after days of attacks from Rush Limbaugh simply because he didn't want his own daughters to go through the same thing. And the fact of the matter is when someone White was shot in Florida under cover of the "Stand your Ground" law last year - it wasn't "OK" - that man was
Arrested and is On Trial for Manslaughter
as I diaried on Thursday.
It's not like the several previous attacks and shootings by White people connected with police against Black Victims in the same city has either gained major national attention or put the perpetrators in jail. (Which I diaired about on Wednesday). They haven't, until now.
Gingrich's hypothetical doesn't fit the facts.
The problem here isn't that Trayvon was Black, the fact is that young black kids get killed all the time (whether it's by other Blacks or Whites) and hardly anyone even blinks, it was the fact that George Zimmerman lied to the police, and he disobeyed their request not to follow Martin, and he was armed when Neighborhood Watch Rules say he shouldn't have been, and he has a history of domestic violence where he'd previously claimed he was attacked when he wasn't, and during one of those attacks he previously grabbed a cell-phone from his ex-fiance when she was trying to use it to call for help, and that during this attack he wasn't even questioned at the scene - he was just released to walk away and Keep his Gun (ok, not that.)
Meanwhile Trayvon was sent to the morgue as a "John Doe" and left there for three days, unnoticed and unidentified - even though he'd been on the phone with his girlfriend when he was attacked and ultimately killed. And meanwhile, what happened to his cell phone, which would have confirmed his identity and granted immediate access to his girlfriend and family? How'd that just vanish so conveniently? Did someone think he'd never be identified without it?
Yeah, it's not like any of that stuff has anything to do with it. It's all about "Race" eh, Newt, nothing more?
Dolt.
First of all here's what the President Actually Said.


"If I had a son, he'd look like Trayvon," Obama said, applying a deeply personal touch to a story that has generated national outrage. "I think every parent in America should understand we need to investigate every aspect of this, and that everybody pulls together Federal, State and Local to figure out exactly how this tragedy happened.... And I think they are right to expect that all of us as Americans are going to take this with the seriousness it deserves and that we're going to get to the bottom of exactly what happened."
"All of us As Americans". "Every Parent In America". "Everybody Pull Together" - I'm sorry but did Obama leave the Non-Black people out of "Everybody" some how?
Yeah, well apparently he did to Neo-Uber-Americans like Newt Gingrich.
It's not wrong for this to be a national issue. It's not wrong for the President to comment, even though I hoped he wouldn't largely because I just knew something like was going to be said.
But he did, and it was.
Yet it's not like we haven't heard this particular song and dance before. I mean, it's not like another President would stop everything he was doing, like being on vacation, to madly dash back to Washington for a Midnight Vote over a life and death issue involving one single young person.
It's not like we would be bombarded with that persons image on every News Station in the country for months.
Heaven forfend if anyone said this person "could have been my daughter" and that person was - NOT BLACK. How should all the Black people, and the Brown people and the Asian people have felt about that?
Yeah, just imagine if that had happened - obviously all the darkies would be birthing cows.
(Anyone Remember Terri Schiavo?)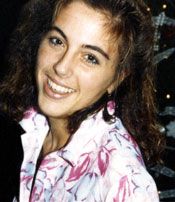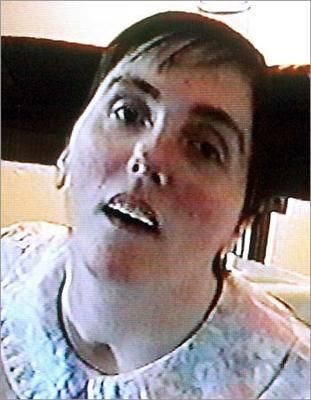 It's not like Governor (Jeb Bush) would get involved, viciously blast the officials who had clearly made the wrong decision in the case. (Except that, the judges were absolutely correct - Terri's autopsy revealed that she was mostly brain-dead and blind, just like her Husband Michael and his doctors had said)
It's not like America would go Ga-ga (without the "Lady") over a poor girl-next door who was brutally attacked and captured by those dastardly Iraqis after we - uh - invaded them for no damn good reason.
(Remember Jessica Lynch?)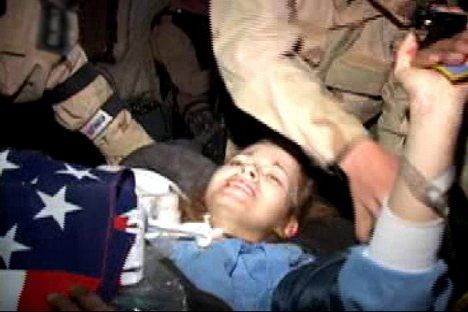 Yeah, it's not like she didn't deserve to be elevated since she was so brave to go through her horrific ordeal all alone. Yeah, if only there had been other people with her. Y'know - like Five People. Including this one, Shoshanna Johnson. Tsk, well, if only her name had been something catchy like "Precious", she coulda been a contender.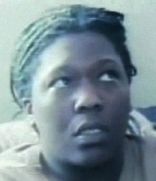 I guess Time Magazine just didn't have enough room for Shoshanna. She didn't look like she could be their daughter, huh?
It's not like America hasn't previously lost it's rational collective mind whenever just about any young pretty "telegenic" girl disappears or dies.
(Remember Natalee Holloway?)

(Remember Jennifer "Runaway Bride" Willbanks?)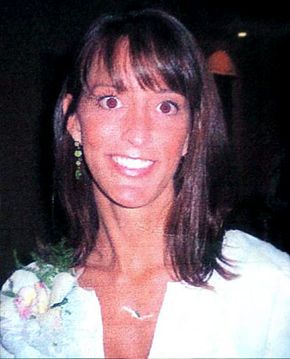 (Remember Jon Bonet Ramsey?)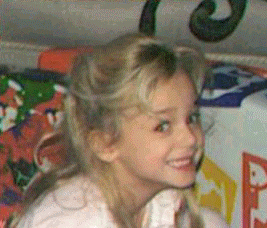 (Remember Elizabeth Smart?)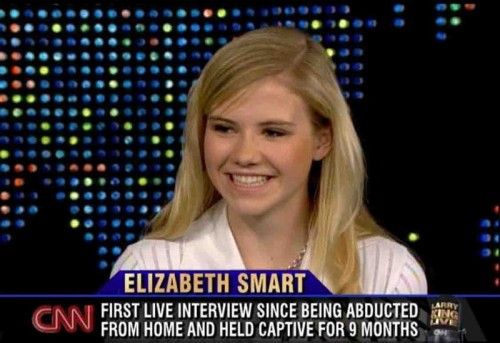 To be fair all of these were either horrible tragedies and/or compelling stories. Some survived, some didn't. Our hearts went out for this girls and kids, their families and their loved ones. We should empathize with them.
We should all feel this way about every American who disappears (even if only temporarily) or dies young, unnecessarily, avoidably, uselessly. We should feel this way about the 4,000 young people we lost in Iraq. We should feel that way about the thousands who die in our street every day, black, white or brown.
But the cold hard fact is we don't. We play favorites. We always have. We always will. We all go for the cute ones when they're in peril. Hasn't Hollywood trained us that those are the people who count? Doesn't Bravo, TMZ, the Tabloids and Twitter keep us up to the nano-second with every single, little, tiny thing that happens to Jen, and Brad, and Angelina, and Paris, and Kim, and Chloe, and whoever-the-hell is on America's Top Narcissist this season?
And sometimes, politicians try to exploit that fact. Unscrupulous, pandering, scumbag politicians like Newt Gingrich.

Gingrich amplified his position at a campaign event in Louisiana later in the day, saying, "Every young American is endowed by their creator with certain unalienable rights, including life, liberty, and the pursuit of happiness. And we have to, as a movement, the conservative movement, as a party, the Republican Party, has to be concerned about the quality of life and the sanctity of life of every American of every background. This is very, very important. And I think we have to recognize that all too often there are neighborhoods in which young people don't have a chance to pursue happiness, they don't have a decent future."
Ok, so this is why the Republican party, as a platform, wants to cut Pell Grants, cut Food Programs, cut Medicaid funding for the poor, erect stricter voting restrictions that would block the young and elderly from access to the voting booth, block the power of labor unions to improve the quality of life for workers, cut health and safety regulations, limit wrongful death and class action suits against negligent corporations,
Increase Taxes On the POOR
, cut funding for COPS, cut funding for Schools, let insurance companies
deny coverage for sick people just when they NEED coverage
, continue to cut taxes and responsibilities for those people who don't need more money for anything but padding their EGO and haven't shown that they know how to spend it to help the nation in years, and let brain-dead vigilantes, hopped-up on too many
Dirty Harry/Deathwish/Walking Tall/Jon Claude Van Dammit/John Woo/Transporter/Taken/Bourne Psychosis
revenge fantasies in their heads roam our streets with itchy trigger fingers for anyone with
big, bad, scary HOODIE on?
I'm thinking the story of the girl in the little red hoodie, wandering around the forest with her goodies in a basket would get a CAP blasted in her ass, if Republicans had their re-write.
This is supposed to be how you help us "ALL" pursue happiness? You're doing all this "For the Kids"?
Let me just make one thing perfectly clear.
FUCK YOU AND THE SHEET YOUR RODE IN ON, NEWT!
Vyan
5:03 PM PT: As noted in the comments, wasn't it Newt Gingrich who said this about Susan Smith, the woman who killed her own children and then blamed their disappearance on a magically mystical scary black man.

Gringrich: "The mother killing her two children in South Carolina vividly reminds every American how sick the society is getting and how much we have to have change. I think people want to change and the only way you get change is to vote Republican."
By the way, Susan Smith was the step-daughter of a prominent Republican Law Maker in the area who was an organizer for Pat Robertson's "Christian Coalition".
He also blamed Liberals for the Columbine and Virginia Tech shootings.