Ah, huevos rancheros. Literally, "ranch eggs"--eggs served on a corn tortilla topped with cooked salsa. I've enjoyed this classic (and easy) Mexican dish for a long time, but I've always been lazy and used either jarred salsa or canned Rotel tomatoes. I've never taken the initiative to learn how to make a good homemade ranchero sauce.
In retrospect, I don't know why. It's incredibly simple. So, for those of you who want to know, I'll share the recipe I learned. There's nothing really unique or special about the below recipe. It's pretty classic. But it's a lot tastier (and probably healthier) than using something out of a jar. So follow me below the doodle-thingy.
But First, A Word From Our Sponsor:
Top Comments recognizes the previous day's Top Mojo and strives to promote each day's outstanding comments through nominations made by Kossacks like you. Please send comments (before 9:30pm ET) by email to topcomments@gmail.com or by our KosMail message board. Just click on the Spinning Top™ to make a submission. Look for the Spinning Top™ to pop up in diaries posts around Daily Kos.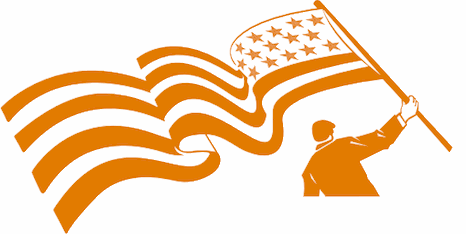 Make sure that you include the direct link to the comment (the URL), which is available by clicking on that comment's date/time. Please let us know your Daily Kos user name if you use email so we can credit you properly. If you send a writeup with the link, we can include that as well. The diarist poster reserves the right to edit all content.
Please come in. You're invited to make yourself at home! Join us beneath the doodle...
The following recipe serves four. Well, four normal people. It serves two Chrisloves. Eggs aren't very filling to me. Since I cook for myself and myself only, I made the full amount of ranchero sauce and just refrigerated the other half. Just keep in mind that what you're about to see supposedly serves four.
Here are the ingredients you'll need:
You'll need eggs, of course--if you're planning to use all of the ranchero sauce in one sitting, you'll need 8 eggs. You'll need a maximum of 4 corn tortillas (one for every two eggs). For the ranchero sauce, you'll need 3/4 cup of chopped onion, 1/2 cup of chopped bell pepper, 1 clove of minced garlic (or, about 1/2 tablespoon if you use jarred garlic like I do), 1 cup of chopped tomato, 1 tablespoon of minced jalapeño chile, 3 teaspoons of chile powder, 1/4 teaspoon of ground cumin, 1/2 teaspoon of salt, and 1/4 teaspoon of black pepper. You'll also need about a tablespoon of olive oil.
First, let's get the chopping out of the way. Try not to cry as you chop up the onion and set it aside in a bowl.
Then coarsely chop the bell pepper and put it in the bowl with the onion.
If you need to mince the garlic, do so and add it to the bowl.
While you're using your cutting board, mince the jalapeño and put it in a separate bowl.
Chop up the tomato and add it to the bowl with the jalapeño.
Add the chile powder, ground cumin, salt, and black pepper, along with 1/4 cup of water, to the bowl of jalapeño and tomato.
Now, let's sauté the onion, bell pepper, and garlic. Add the olive oil to a large frying pan and heat it up on medium heat.
Add the onion, bell pepper, and garlic. Sauté for about 4 minutes.
Then, keep the heat on, and add the other bowl of ingredients. Stir it all up and cook for about 5 minutes.
After the 5 minutes is up, this is what you'll see.
There's your ranchero sauce.
Now, keep the ranchero sauce warm while you warm up the corn tortillas and prepare the eggs (I like mine scrambled!). Since I'm sure you all can handle this, I won't insult your intelligence by including instructions.
Once you're done with everything, put the tortillas on a plate.
Put two eggs on each tortilla.
Finally, top each with 1/4 of the ranchero sauce.
Voi la! Huevos rancheros.
Because I'm a hungry boy, two servings isn't enough for me. I also made some rice pilaf (kinda sorta--basically, I just combined brown rice and mixed veggies). It went with the huevos rancheros quite well.
(And yeah, I know, the picture below is creepily looking at you...my bad! I hope those ranchero eyes don't haunt your dreams!)
So there you have it. It's a pretty simple recipe, and it's incredibly tasty.
TOP PHOTOS
March 27, 2012
Enjoy jotter's wonderful PictureQuilt™ below. Just click on the picture and it will magically take you to the comment that features that photo. Have fun, Kossacks!