I haven't always been a big fan of meatloaf. Growing up, my mom insisted on loading it with onion, and being the hater of onion that I am, I couldn't stand the stuff. Later in life, when I found that not all meatloaf had to contain island-sized chunks of onion, I grew quite fond of meatloaf. In fact, it's actually one of my favorite dishes now.
I've had many different types of meatloaf, so I don't use the phrase "The Best Meatloaf EVA" lightly. The friend who sent the recipe to me called it "The Best Meatloaf in the World," but that implies that somewhere, in some distant galaxy, there might be a better meatloaf recipe. After trying this recipe, that's a notion I reject.
Ready to blow your taste buds away? Follow me below the doodle-thingy.
But First, A Word From Our Sponsor:
Top Comments recognizes the previous day's Top Mojo and strives to promote each day's outstanding comments through nominations made by Kossacks like you. Please send comments (before 9:30pm ET) by email to topcomments@gmail.com or by our KosMail message board. Just click on the Spinning Top™ to make a submission. Look for the Spinning Top™ to pop up in diaries posts around Daily Kos.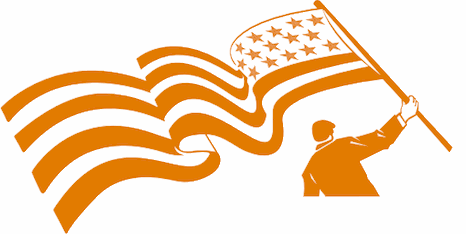 Make sure that you include the direct link to the comment (the URL), which is available by clicking on that comment's date/time. Please let us know your Daily Kos user name if you use email so we can credit you properly. If you send a writeup with the link, we can include that as well. The diarist poster reserves the right to edit all content.
Please come in. You're invited to make yourself at home! Join us beneath the doodle...
This is a very, very simple recipe. You'll only need five ingredients.
You'll need two pounds of ground beef, six ounces of Stove Top stuffing mix (in other words, one box...the savory herbs flavor worked quite well for me), two eggs, and about a half a cup of BBQ sauce (I'm a big fan of Sweet Baby Ray's, as you can see). You'll also need a cup of water.
First, preheat the oven to 400 degrees Fahrenheit.
Then, beat the eggs.
Put the ground beef in a large mixing bowl.
Add the other ingredients (note: only add half of the BBQ sauce, or a quarter of a cup).
Now, the fun part (if you're a weirdo like me)...mix it up!
Add the mixture to a large loaf pan and smooth it out.
Put rest of the BBQ sauce (about a quarter of a cup, but I just guessed...you can't have too much Sweet Baby Ray's in my book!) on top and spread evenly over the loaf.
Then, throw it in the oven. The recipe calls for 45 minutes, but it took mine about an hour.
Pull it out and voi la.
Yum! Cut yourself a big ol' slice... (as you can see, I made some rice pilaf to go with it...and I also suck at cutting slices of meatloaf, apparently)
There ya go. The Best Meatloaf EVA or your money back, guaranteed. I'll definitely be making this again.
TOP COMMENTS
April 16, 2012
Thanks to tonight's Top Comments contributors! Let us hear from YOU
when you find that proficient comment.
From blue aardvark:

In Jed Lewison's diary Mitt Romney: I am not a tax crook!, eXtina mocks the mockable Mitt.
From your humble diarist:

In my diary about a fundie preacher who called Rosie O'Donnell a "lesbian pig" to her face, indycam made me chuckle with this comment.
TOP PHOTOS
April 15, 2012
Enjoy jotter's wonderful PictureQuilt™ below. Just click on the picture and it will magically take you to the comment that features that photo. Have fun, Kossacks!