When the EEOC came down in favor of Title VII coverage for transpeople, I knew it was only a matter of time until the nasty people struck back. But I didn't expect the Associated Press to provide them with the platform. Or maybe...I'm not surprised.
Before we get to that, I have a little about the trans-heroine of the moment.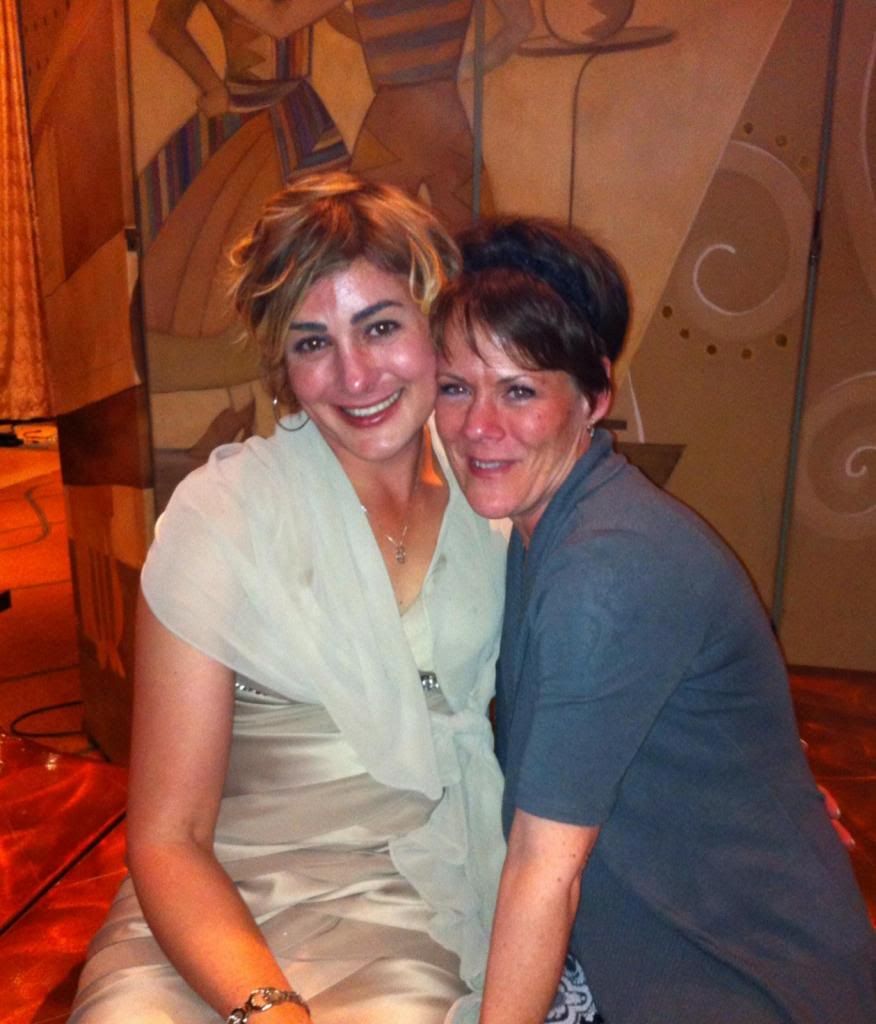 Mia Macy is a veteran who became a member of the Phoenix Police Department. In her last position with PPD she worked in conjunction with the ATF gun squad. She was certified in ballistics by the ATF. She was offered a job with the ATF lab in San Francisco. She thought this would be ideal, since up until that point, she had been living as a man.
So she submitted an application and knew there would be a background check. One problem, though. Mia Macy had begun her transition by this time. And the background check revealed that it would be Mia arriving to work in the position.
So Mia was notified that the position had been defunded and was no longer available. One problem with that: It was a lie. Actually they hired someone else for the purported non-existent position.
How did I feel? It was humiliating. Justice is blind, but in my case she was also deaf — because I wasn't even allowed in the building.
Mia has been married to her wife Trish for 20 years.
I was shocked initially and didn't know what we're going to do at that point. Basically, the burden was placed on me to get a job and to keep a job and then, when I wasn't having my own personal stress about that, I was also having to be a support for Mia.

And watching her, she was so defeated. It was so hard to watch because she was clearly the most qualified person. She had already been doing the job, and then to have it taken away from her, she felt like she was being robbed.

--Trish Macy
I had come from being a soldier to going to college to being a cop, so I served my country and my community, and so did Trish, and we both believe in that idea. It was scary for me because I didn't want to question – I'm smart enough to understand that discrimination happens, but I didn't want to believe it.

It's a trial by fire for us, and it's been an emotionally hard time for us, but, for me, if one other person doesn't have to go through this, then I already, for myself, have won.

--Mia Macy
Of her relationship with Trish, Mia says:
We're kind of meant for each other. We were both in the military, and we kind of have that adapting personality. Everything's fluid and you adapt to the situation. It sounds goofy, but we both — it's just one more hardship that you have to adapt to, and we've become very regimented to that kind of role.

My transition, more than the EEOC, has made us more close. You don't get any closer than if you're with somebody that goes through this process. And then, on top of it, having the ATF and the EEOC process….

--Mia Macy
Any discomfort or anything that I might be facing, I don't see it as a discomfort. Because every second that we can tell the story and talk in a positive way and listen to other people's opinions, I don't think it can hurt. It will be good. At the end of the day, this isn't about me. There is my side, how I feel, that I want justice, but it's bigger. It's for every trans person that comes through that door — to have it open a little wider maybe.

--Mia Macy
The AP felt that it was necessary to allow one of the haters "equal time".
Those who are discriminated against because they are transgender are not discriminated because they are male or female, it is because they are pretending to be the opposite of what they really are, which is quite a different matter.

--Peter Sprigg, senior fellow for policy studies at the Washington-based Family Research Council
No, Mr. Sprigg. I and my brothers and sisters are only "pretending" to be who we really are. Just like you are pretending to be a human being.
And AP???? Would you also give "equal time" to racists and neo-nazis? The Family Research Council is on the list of hate groups, you know.
Currently 16 states and DC have laws protecting transpeople from employment discrimination. The EEOC decision will offer protection to people who work for private companies or public employers with at least 15 employees in the other 34 states.
Mia, Trish...and the folks at Transgender Law Center...
Ya done good!!!
Heroes and heroine's abound, apparently.
Transwoman Victoria Cruz, who grew up in Red Hook, Brooklyn, is a Senior Domestic Violence Counselor/Advocate with the New York City Anti-Violence Project. She has been openly queer since she was a boy in the 50s. A victim of assaults because of her gender and domestic violence because she was drawn to abusive relationships, she made headlines in 1997 while working at the Cobble Hill Nursing Home part of a welfare-to-work program when she accused a group of female nurses of groping her while screaming "anti-man" and "battyman," gay bashing slurs used by West Indians. A criminal court judge found two nurses guilty of harassment and acquitted two others.
It was then that Cruz was hired by AVP and changed from being a victim to being an advocate.
And now she has been honored by Attorney General Eric Holder as a recipient of a National Crime Victims' Service Award in a ceremony which took place last Friday. (It is worth your time and effort to follow the link, click on Vicki's image and read the proclamation and view the video, which is not allowed to be embedded.)
A transcript is available with the video.

We've heard over and over again, people who say, "Vickie saved my life." She never stops believing in them.

--Catherine Shrugue dos Santos, AVP
I love the work that I do. It makes me feel good to know that I came to work, and that I helped somebody.

--Vicki Cruz
This year's 12 awardees have touched, improved and even saved lives. Perhaps most impressively, many of today's award recipients have achieved these results by transforming their own experiences into a positive force for sweeping change. Every one of them deserves the commendation that is being bestowed today – not only for their remarkable contributions in responding to protecting and defending crime victims and their loved ones but also for the examples they have set for others to follow.

--AG Holder
And yes, Mr. Sprigg, Victoria Cruz is totally herself...no pretend.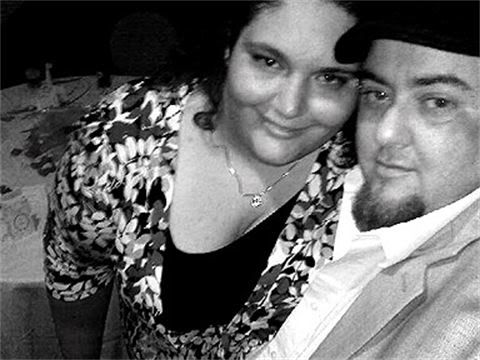 Last is the story of transman Mikal Chall, who has begun a walk across America. On April 23 he left San Francisco, hoping to arrive in Washington, DC by Election Day. He built himself a hand-pulled trailer to carry his supplies for the trip. A resident of Michigan, Mikal works with the 2nd Class Citizen Project. He plans to submit a petition to Congress at the end of his journey. As a secondary goal, he hopes to lose weight.
Mikal and his partner Terra Truelove have a blog for sharing their experiences, though so far the facebook account is more active. Terra works as a counselor at a crisis center.
Donations are accepted here. Friends and neighbors have donated $800, but Mikal is going to need much more.
As I write this, Mikal should be near Napa.