Welcome to the June 8, 2012 Post Game Show for Mojo Friday!
Today's Mojo Friday diary is Mojo Friday - The Netroots Nation Edition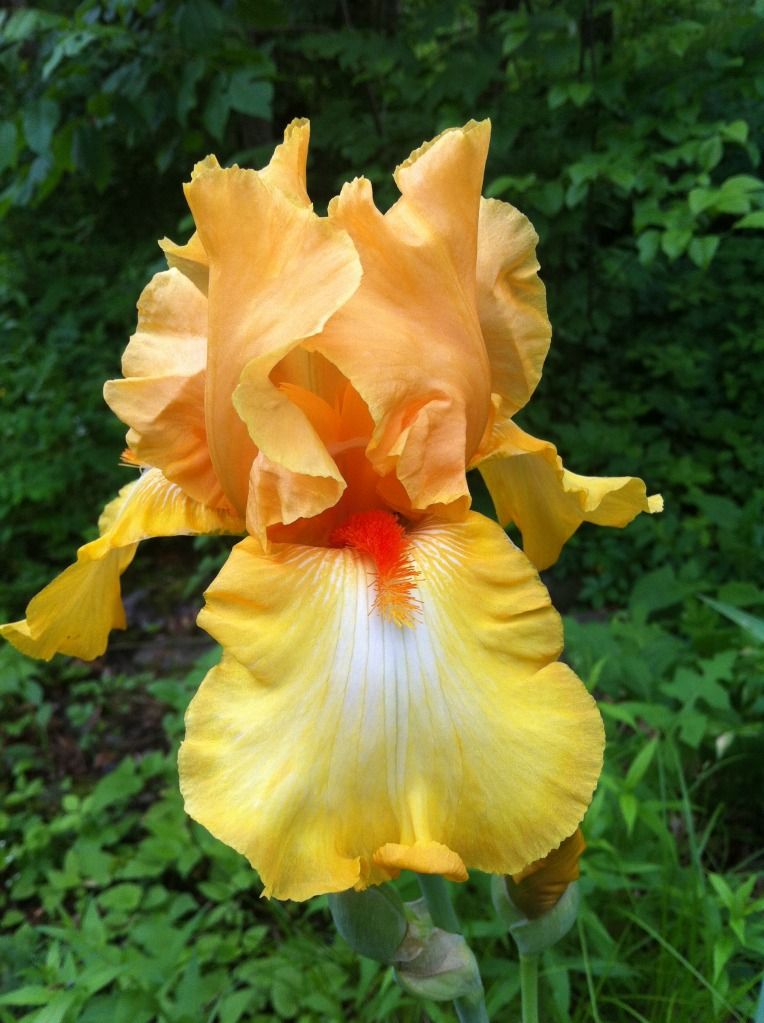 The Mojo Friday Postgame is a statistical analysis of the Mojo Friday diary that is posted every Friday morning at 10:30 a.m. ET. For further info please check out Jez's 'Official' "Mojo Friday Snecktionary"
Congratulations to:
Participation-est:
bjedward,woodtick
Chattiest:
bjedward
Generous-est:
Spirit of Life
Snecksiest (1):
bjedward, Captain C, woodtick, phonegery, Allogenes
Blue Aardvark Award:
rscopes
Thanks to our most excellent hostess, angelajean, live from NN!
Stats will be updated Sunday afternoon. Final stats will be published a week later.

First round stats, as of 4:02PM Eastern, are:

56 participants
520 comments
9.3 average comments per participant
11223 total mojo exchanged
40.3% average participation rate

Individual performances:

Participation-est: bjedward,woodtick
Chattiest: bjedward
Generous-est: Spirit of Life
Snecksiest (1): bjedward,woodtick,Captain C,phonegery,Allogenes

Snecker-tracker:
100 : bjedward
200 : Captain C
300 : phonegery
400 : Allogenes
500 : woodtick
| | | | | | | |
| --- | --- | --- | --- | --- | --- | --- |
| username | comments | mojogiven | comments + mojogiven | partic% | mojorecd | recd diary? |
| bjedward | 97 | 423 | 520 | 100.00% | 2383 | Yes |
| woodtick | 7 | 513 | 520 | 100.00% | 92 | Yes |
| Nice Ogre | 10 | 506 | 516 | 99.23% | 271 | Yes |
| Spirit of Life | 0 | 516 | 516 | 99.23% | 0 | Yes |
| jennyp | 40 | 474 | 514 | 98.85% | 935 | Yes |
| Smoh | 27 | 486 | 513 | 98.65% | 361 | Yes |
| Captain C | 86 | 426 | 512 | 98.46% | 1476 | Yes |
| Debbie in ME | 8 | 502 | 510 | 98.08% | 233 | Yes |
| chimene | 67 | 441 | 508 | 97.69% | 925 | Yes |
| Dancing Angel | 8 | 490 | 498 | 95.77% | 144 | Yes |
| bsegel | 5 | 470 | 475 | 91.35% | 140 | Yes |
| MKinTN | 3 | 437 | 440 | 84.62% | 91 | Yes |
| phonegery | 28 | 376 | 404 | 77.69% | 638 | Yes |
| Allogenes | 7 | 395 | 402 | 77.31% | 100 | Yes |
| 2thanks | 1 | 391 | 392 | 75.38% | 15 | No |
| Actbriniel | 2 | 374 | 376 | 72.31% | 27 | Yes |
| entrelac | 2 | 345 | 347 | 66.73% | 56 | Yes |
| KellyB | 4 | 331 | 335 | 64.42% | 75 | Yes |
| platypus60 | 2 | 322 | 324 | 62.31% | 44 | Yes |
| AllanTBG | 4 | 300 | 304 | 58.46% | 116 | Yes |
| Eddie L | 1 | 292 | 293 | 56.35% | 34 | Yes |
| ER Doc | 3 | 290 | 293 | 56.35% | 101 | Yes |
| ChicDemago | 2 | 256 | 258 | 49.62% | 45 | Yes |
| arizonablue | 1 | 250 | 251 | 48.27% | 24 | Yes |
| PBen | 5 | 242 | 247 | 47.50% | 120 | Yes |
| VClib | 15 | 177 | 192 | 36.92% | 450 | Yes |
| Texnance | 11 | 152 | 163 | 31.35% | 305 | Yes |
| angelajean | 30 | 123 | 153 | 29.42% | 977 | Author |
| Mother Mags | 1 | 144 | 145 | 27.88% | 26 | Yes |
| EclecticCrafter | 0 | 109 | 109 | 20.96% | 0 | Yes |
| K S LaVida | 2 | 94 | 96 | 18.46% | 59 | Yes |
| leema | 1 | 89 | 90 | 17.31% | 27 | Yes |
| rscopes | 3 | 68 | 71 | 13.65% | 92 | No |
| Donkey Hotey | 1 | 65 | 66 | 12.69% | 28 | Yes |
| CityLightsLover | 2 | 58 | 60 | 11.54% | 63 | Yes |
| ccasas | 0 | 59 | 59 | 11.35% | 0 | Yes |
| ScottyUrb | 4 | 54 | 58 | 11.15% | 99 | Yes |
| Libral Antibagger | 4 | 52 | 56 | 10.77% | 91 | Yes |
| mungley | 6 | 30 | 36 | 6.92% | 160 | Yes |
| anotherdemocrat | 1 | 27 | 28 | 5.38% | 20 | Yes |
| Statusquomustgo | 10 | 17 | 27 | 5.19% | 169 | Yes |
| CA Nana | 0 | 15 | 15 | 2.88% | 0 | Yes |
| MikeCA | 1 | 12 | 13 | 2.50% | 28 | No |
| Blackacre | 0 | 10 | 10 | 1.92% | 0 | Yes |
| blue jersey mom | 1 | 4 | 5 | 0.96% | 20 | Yes |
| CA Berkeley WV | 3 | 2 | 5 | 0.96% | 52 | Yes |
| Horace Boothroyd III | 0 | 4 | 4 | 0.77% | 0 | Yes |
| politik | 1 | 2 | 3 | 0.58% | 26 | Yes |
| joanbrooker | 1 | 1 | 2 | 0.38% | 28 | Yes |
| shaharazade | 0 | 2 | 2 | 0.38% | 0 | No |
| addisnana | 0 | 2 | 2 | 0.38% | 0 | Yes |
| Patriot Daily News Clearinghouse | 0 | 1 | 1 | 0.19% | 0 | Yes |
| kestrel9000 | 0 | 1 | 1 | 0.19% | 0 | Yes |
| gulfgal98 | 0 | 1 | 1 | 0.19% | 0 | Yes |
| vgranucci | 1 | 0 | 1 | 0.19% | 29 | Yes |
| MI Sooner | 1 | 0 | 1 | 0.19% | 28 | No |