I was reading the interesting review of what seems like the interesting book by E.J. Dione Our Divided Political Heart, and I was thinking in my own four chamber heart that the thesis is something that I, too, had entertained. In fact, there seems no escaping the observation that today's conservative has adopted something less vocal than Libertarianism, less developed than Anarchism, as a motivating principle. The motivation seems to be, well, Id. In fact, we might as well call it infantalism as conservativism.
Dione seeks to explain how today's Tea Potty conservatives see "socialism." To them, "socialism" does not derive from Karl Marx, but from "social" or "society." (It's ok to laugh. Sharing a laugh is socialist, too, and one of the first marks of a puddinhead is using words without knowing their meaning.) However, after thanking Mr. Dione (well, DemFromCT) for aiding me to that understanding, I began to notice that some other ideas were sticking together.
You see, there is nothing "social"-ist in what the tricorn hat crowd is upset at. It doesn't rise to egoism, because having an ego means recognizing both shame and desire and negotiating between them to assert a balanced and healthy will. It also has nothing to do with actual polity because they are not speaking of change or conservation in any meaningful way. It is just being of a different society, a different table at the restaurant, a different party.
President Obama (and you and I) is a "socialist" for maintaining EPA regulations (conservative) and for proposing and enacting open enlistment by gay service members (liberal). Saying that institutions must carry health insurance that covers contraception is not a change or a conservation, but rather a standardization of what twenty-nine states (in a Protestant "up yours" to Catholics in the case of some) already had. Telling Arizona that the national borders are a federal matter and that we cannot have fifty different policies and the federal power coming like a dog with its weapons to the whistle of each governor is an Articles of Confederation issue. What unites these?
The argument in potentis. I hope I can explain their thoughts after this thingiemabob.
Recall, if it's not too awful, that the Thomist argument against contraception is based on potential. An egg that is fertilized by a sperm but which does not develop is a potential human being that has been destroyed in potentis. It is not murder, but it is sin. The other argument involved is one derived from Onan, more or less. (Let's all learn and practice: "onanism" -- the word feels good, doesn't it?)
The story of Onan is in Genesis 38:7 ff:
But Er, Judah's first born, was wicked in the sight of the Lord; and the Lord slew him. Then Judah said to Onan, "Go in to your brother's wife, and perform the duty of a brother-in-law to her, and raise up offspring for your brother." But Onan knew that the offspring would not be his; so when he went in to his brother's wife he spilled the semen on the ground, lest he should give offspring to his brother. And what he did was displasing in the sight of the Lord, and he slew him. Then Judah said to Tamar his daughter-in-law, "Remain a widow in your father's house, till Shelah my son grows up...."
A
peculiar
story we might say.
Most of you would probably find it difficult to derive doctrine from it, but you are not 19th century clerics trying to stop boys from doing . . . ewwww. They drew the lesson that interfering with procreation got Onan killed and displeased God. (Onan simultaneously, incidentally, replicated the brotherly hate found in Cain, and he disobeyed a patriarch, and he was denying issue to the line, and we don't know what it was that got Er killed, and the entire nation depended at that time on being fruitful and multiplying. . . .) However, from the in potentis and the Onan argument, we get the prohibition on male masturbation and female contraception. (Bill Hicks alluded to the argument when he said that, if each portion of the process is a potential life, "I've wiped entire civilizations off my chest.")
Do you remember 2010? Which one?
Do you remember how President Obama SLASHED defense spending? Even as Iran was threatening us, President Socialist cut our only ability to defend ourselves! Or do you remember that absolutely none of that happened and that was precisely how it was reported to our fellow citizens on the right? You see, President Obama increased military spending, but he increased it by less than the GOP wanted, so that is a net decrease. When Robert Gates decided to move allocations of money, some programs ended and others expanded. Thus, something got "cut." What greater proof do you need?
If this is fracture is familiar, it should be. The same game was played against President Clinton and President Carter. President Carter -- our very own Ethelred the Unready according to journalistic myth -- oversaw a staggering military build up while he was blamed for "cutting" defense. All that is necessary to play this game is to make up an impossible number, submit it, have someone scale it down to reality, and then that person has "cut." If you have the power, build in automatic increases, and then, when revenues fall and someone stops that auto-draft, that person is "cutting."
Like the Thomist, the Republican is arguing that a prevention of what could be is the same thing as the destruction of the real. Similarly, stopping their desired goal because of a lunatic or unconscionable method, is swearing eternal enmity against all that they are.
"When a government and a business love each other very much..."
For those of us who actually use "socialism" to mean -- you know, socialism -- it has more and less precise meanings. One operative definition might be, "An economy where the state controls or manages businesses and exchanges traditionally conducted by small groups of individuals in a fluid and unregulated manner." Therefore, where "government provision of services and goods" competes against and with a private provider would also be a sort of socialism, because the state has an inherent advantage.
Therefore, American government avoids entering into competition with free market providers of goods and services. The government hasn't created a car company, for example, even though it is in the interests of itself as a military and a population. It has not created an electric utility. When private providers have abused market power, government has regulated rather than seized. Hooray: no socialism here!
No matter how awful the challenge -- wars, OPEC boycotts, etc., our noble, freedom-loving government has avoided socialism.
Yeah, well, we think about the world as it is. They think about the world as it might be and declare that it already must be so.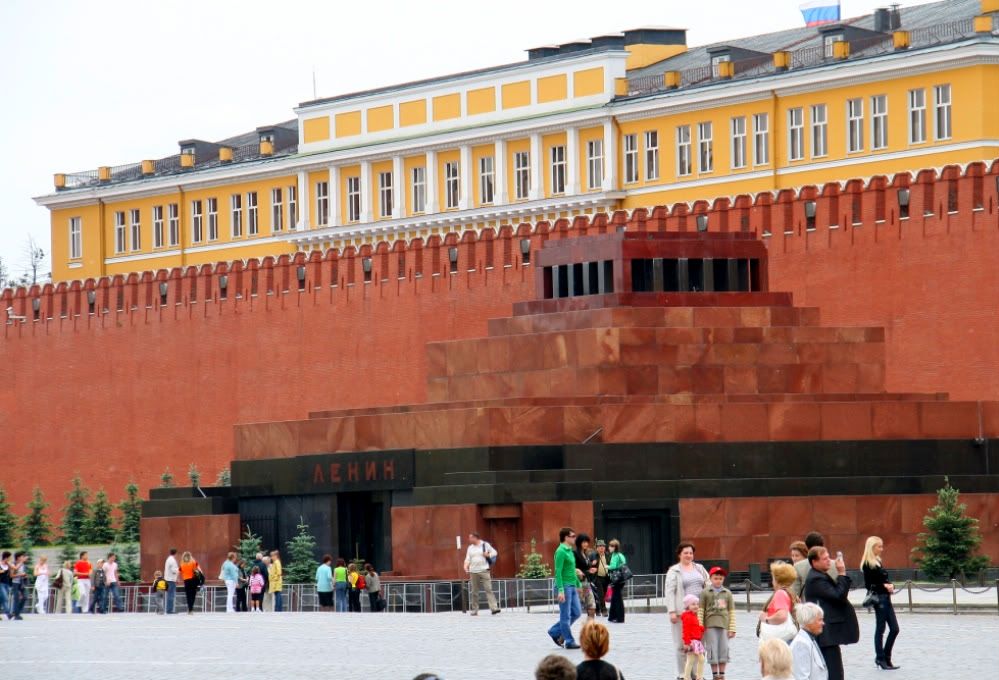 Right now, for example, the government does not compete with oil companies. Well, if it regulates them, isn't that state involvement? Isn't that a form of state control? If it's a form, then why isn't it socialism? If it has the seed then it has the whole thing. When Paul Broun of Georgia wrote an anti-abortion bill for his state legislature and used the term "homonculus" for the sperm, it was both hilarious and telling.
Do you wish to tell a privately competing company not to pour mercury into streams? Why, isn't that the state owning a piece of your company? Isn't that what they used to do in the Soviet Union?
If you want a contraceptive pill, then you might have sex without pregnancy, so you already are having lots of sex (especially if you're attractive; if you're not, you'll get called other names)! If kids in high school can get condoms, then in one case or two a child might be promiscuous, and therefore the children are humping each other constantly. (I have never had a woman say to me, "You know, I don't like you much, and I'm not in the mood, but, since I can't get pregnant I'm all for sex!" Contraception is not, I'm afraid, the only thing standing between two people making love. There I go thinking about real people again, though.)
More frighteningly, Mitt Romney and the House GOP have yet another, new, definition of "socialism." For them, if there is a service traditionally provided by government that is not sold to a private interest or divested to profit-making entities, that is socialism. In other words, if you keep insisting on having police instead of security guards, you're a socialist. If you demand that water come to your citizens through a utility, you're practically a communist. If you want a bond to build a public library, you should probably be arrested and sent to a for-profit Sylvan glade.
So, the next time you hear that the president is a "socialist," remember just how he is. He is the way that Taft was, the way that Teddy Roosevelt was, the way that JFK was, the way that your mother was, the way that every person who advocated thinking of others in the here and now was.

Sun Jul 01, 2012 at 9:32 AM PT: According to the poll, the one socialist feature that must be freed to open competition is. . . the Bureau of Weights and Measures. At last, it's as long as you can afford to pay for.