Every so often, this mild-mannered accountant needs to sound off .... and it's about one of the most over-used words in the English language, as you'll see after the jump ....
But first: Top Comments appears nightly, as a round-up of the best comments on Daily Kos. Surely you come across comments daily that are perceptive, apropos and .. well, perhaps even humorous. But they are more meaningful if they're well-known ... which is where you come in (especially in diaries/stories receiving little attention).

Send your nominations to TopComments at gmail dot com by 9:30 PM Eastern Time nightly, or by our KosMail message board. Please indicate (a) why you liked the comment, and (b) your Dkos user name (to properly credit you) as well as a link to the comment itself.
Time was, the word snub meant:
To rebuff or humiliate with sharp words or a marked lack of cordiality. An act of showing disdain or a lack of cordiality by rebuffing or ignoring someone or something
In other words, a deliberate attempt to publicly upbraid - or visibly ignore - someone, to make them feel bad. But then, it seemed to change.
And, now I will change into ... well, what the veteran sports writer Frank Deford used to do in some of his Wednesday sports commentaries on NPR: transform himself into the Sports Curmudgeon - becoming this 'other person' to rant .....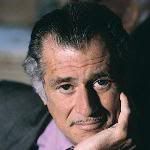 Or, as a former Saturday Night Live cast member from the 1980's (Mary Gross) used to say on a Weekend Update commentary, "Oh, now I'm Spittin' Mad" ....
Well, maybe not that much. But somewhere along the line, the word 'snub' morphed into someone in a (subjective) competition ... and not winning said competition.
As one commentator said about actors winning (or not winning) film awards:
If voters prefer one performance over another, it doesn't mean they're "snubbing" the others. There can only be one winner. If you choose what movie to go to on a Saturday night and you choose to see "Girl with a Dragon Tattoo" over "Tinker Tailor Soldier Spy," does that mean you're snubbing TTSS?
Or
another commentator
said:
NO ONE was "snubbed" by Oscar!!! Those YOU wanted nominated (and I wouldn't have minded either), simply did not get enough VOTES from the voting membership, to be a nominee.
The same holds true for all-star teams in sports:

After every sports' all star selection comes out, everybody's favorite word soon after is "snub". So I think we need to define it. Now.

Snub. Noun. "A player that was not selected for his professional sports all-star game and should have a spot in the game over another player that was selected".

The key to being a snub is not that you DESERVED to go, but that you deserved to go over another player. The second key is that the player has to OVERWHELMINGLY deserve to go.
Another
sports
example:
Each year, approximately 850 players are "snubbed" for the All-Star Game, according to at least one media report. (And yes, I do know there are fewer players than that in the league.)
And even our friends on
Planet Starboard
are involved.
OK, I've vented enough. Back to regular programming:

"We now return control of your television set to you, until next week at this same time when the Control voice will take you to ...."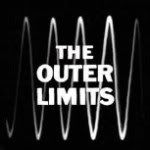 Now, on to Top Comments:
-------------------------------------
From jam:
In the diary by CharlieHipHop extolling antagonistic speech - comes a beautiful response by bigjacbigjacbigjac on a difficult topic.
From
Noddy:
In the KosAbility diary by askyron - jgilhousen sticks by her story today.

In the diary by breakingranks about Why Welfare to Work Fails - LeftHandedMan wrote a diary-worthy comment with many good points in it.
From
Geenius at Wrok:
Continuing with that diary by breakingranks above, kmackle zeroes in on the thing we all need most as human beings - and most assiduously deny to the poor every chance we get.
From
wide eyed lib:
In the diary by Dan Bacher about the government declaration that Mermaids don't exist - the redoubtable Adam B's comment (borrowing a line from our opponents) was perfect.
From
zenbassoon:
In the front-page-story about your-friend-and-mine Joe the Plumber - absdoggy has a FTW moment for today.
And from
Ed Tracey
, your faithful correspondent this evening ........
In the front-page story in which Ann Romney says there may be a female VP choice after all: MrJersey notes that - had Michele Bachmann formally accepted her Swiss citizenship - who would be better qualified to manage the Romney offshore accounts?

Meanwhile, in the front-page story about those offshore accounts: RUKind says that for the Romney campaign, one benefit of falling oil prices is that jet skiing is more affordable than ever.
Next: yesterday's Top Photos (as compiled by Jotter each day) - click on the photo to see the story behind it.
And lastly: yesterday's Top Mojo - mega-mojo to the intrepid mik ...... who rescued this feature from oblivion:
1) It's not hard at all. by cotterperson — 145
2) Congratulations to you by Bob Love — 128
3) What a bombshell! by SeaTurtle — 97
4) FOX NEWS is liveblogging the seminar: by Hatrax — 94
5) It's one of the easier scams to understand, by PsychoSavannah — 87
6) a comparison comes to mind... by G2geek — 84
7) Not just poisoning but using medicine to do it by Betty Clermont — 76
8) Just now went to read the diary, started to by weatherdude — 73
9) Our President Protects Bankers From the People by TimmyB — 72
10) It isn't really social Darwinism by quaoar — 72
11) Thanks for the update. by DRo — 71
12) It just happened 3 minutes ago by science — 71
13) Read further down. by commonmass — 70
14) Not acceptable by Horace Boothroyd III — 70
15) I can't stop picturing what Sheldon Cooper by Eileen B — 69
16) and as the woman who made the 2nd presentation by G2geek — 69
17) OK, I'll try by TFinSF — 68
18) Now There's A Bumpersticker by kerplunk — 67
19) People should be grabbing pitchforks & torches... by Ralphdog — 62
20) This is great news Charley! So glad you found by Lorikeet — 60
21) FOX liveblog continues: by Hatrax — 59
22) I mean, I would understand if by weatherdude — 58
23) Yup, and what an antidote to our steady news on by Ginny in CO — 58
24) If only that were the only reason the MSM by VTCC73 — 58
25) Guardian is live-blogging the announcements: by Eileen B — 57
26) Beg your pardon? Credit Default Swaps may by Susan from 29 — 56
27) I share your gratitude, Vetwife. by KelleyRN2 — 55
28) ai iz sphinx by Debbie in ME — 54
29) When did it become a dirty word? How by hungrycoyote — 54
30) Love it! by Youffraita — 54
31) If You Watched that Sick Display, Then You Learned by TimmyB — 54
32) "We have seen this movie before!" n/t by bobswern — 54