This comment is what provoked this diary. Not only is she without money, but she needs a place to stay that will take both her and her dog.

I know what it's like to be separated from your best friend and to then be reunited.

After loss of my job and my health, I, too, became homeless at 2:30 p.m. on April 4 (I'll never forget the time and date). If it wasn't for the kindness of strangers on Twitter and The Obama Diary, I'd be on the streets and my pup lost to me. Our situation is still untenable, but we're together and I'm hopeful.
The kossack is marabout40. She and her beloved Weimaraner need help.
More below the Itzl.

After the above post, she went on to say,

I've had my baby since he was 6 weeks old. We've never been apart except for the occasional personal or business travel here and there over his 8 years. He doesn't handle being separated from me very well. I don't either. The thought of losing him leaves me in a panic. I feel like such a failure. He depends on me. I can't let him down.

He's my best friend, my loyal companion, my other son, everything that's important to me right now. I'm not exaggerating when I say he saves my life everyday. If it were not for him, I'd have packed it all in a while ago. It's been very difficult - as you understand.
She describes how she became homeless.
Some kossacks know me and my decline into homelessness. It started with my divorce in February '09. I moved out of the house, which by then was under water and I couldn't afford the mortgage. Then exactly one year later, I was diagnosed with Stage 2 breast cancer when I went for my annual check up in anticipation of losing my health insurance because of an impending lay off. Sure enough, two weeks after receiving my diagnosis, I was laid off, along with hundreds of other employees, after 10 years on the job.

Very quickly, my savings were depleted from the out-of-pocket costs of treatment. If it were not for the COBRA subsidies in the stimulus package that Democrats passed in '09, I would have seen my savings vanish sooner. I qualified for unemployment insurance, however, Florida (which is where I lived at the time) paid a maximum of $275 per week which didn't even cover my rent completely.

After 10 months of treatment, my cancer in remission, I decided to move to NYC where the unemployment rate was much lower and I would be closer to my son who had started undergrad at UConn.

In December of 2011, my unemployment ran out and I still hadn't found a new job. On April 4th, I was evicted. My dog and I ended up on the street. For some odd reason, I took a picture of the few belongings I was able to grab and I posted it on Twitter. Several folks there circulated it and started a fundraising drive for me and Tucker via Ever Ribbon and The Obama Diary.
marabout40 has been seeking housing in Maine and has an ad of her own on craigslist here:
http://maine.craigslist.org/...
. and she has a LinkedIn profile:
http://www.linkedin.com/...
. for anyone who has a lead on a room for rent or job that matches her skill set.
Her stay at the Extended Stay America inn in Scarborough, ME ends Monday without more money coming her way. Paypal will take a couple of days to release funds for her. The phone number for the inn is (207) 883-0554, if someone can call in with a credit card for her to stay a few extra days for things to sort themselves out. Her RL handle is Dionne Jacques.
For those of us who use Paypal, her address is dionne_jacques@yahoo.com. If she can stay at the Inn, which we will know a couple of hours after this diary posts, she can receive snail mail at:
Extended Stay America
2 Ashley Drive #335
Scarborough ME 04074
If there are Mainers who can take in her and her dog until she lands a job, that would be wonderful, too. She needs some options, and time is running out.
I wish I could do more for marabout40 than post this diary and send in a small contribution. I'm hoping those of us with more financial resources can pitch in and help her keep a roof over her and her dog's head until either a job opens up for her, or she finds a better place to stay.
Let's see if we can raise $1500 to help marabout40 turn her life around. Nobody who has spent 25 years in the workforce, dealt with breast cancer, and who has been diligently seeking employment should fear homelessness.
Kossacks, let's help take the fear out of marabout40's situation and give her the help she needs today.
I'm letting her know I'm posting this so she can join the conversation. Many thanks to those of you who can help financially, or who help by tipping and rec'cing this diary. We can do this!
We may not be one of these,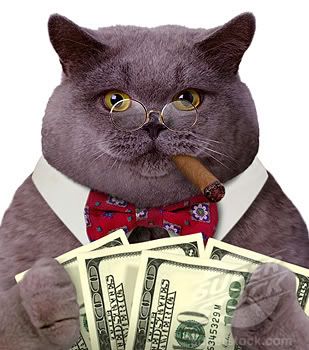 but for sure we have this!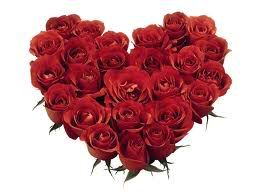 5:58 PM PT: You all are awesome! Blessings to all who have donated and recommended the diary. We have help lift marabout40's spirits and raised over $569
6:18 PM PT: Ohmygawd! Ohmygawd! The Power of Community! We have raised $843 dollars for marabout40 in an hour. Now that is the power of the people speaking with their wallets to help another where government should be stepping in. Thank you to everyone for your recs and your contributions. Tonight is people power in action.
6:40 PM PT: Hooboy! Just noted that marabout40 posted that we have managed to raise a magnificent $918 towards our goal of $1500. We are definitely going to do this - tonight! I'm hitting up the tightwad hubby to dig a little deeper. I would love to be able to surpass our goal and really give marabout40 a big, big kossak-driven boost on her road to financial and health recovery.
Sat Jul 07, 2012 at 5:34 AM PT: Great news! What a way to begin our day. Kossacks have donated a very generous $1387.14 towards our goal of $1500! We are almost there, with so many pitching in what they are able. There is even an awesomely kind donor whose woozle is undergoing cancer treatments who pitched in to help Tucker and his friend. Thanks again for all the recs and donations. I think we are giving marabout40 the help she needs financially, as well as refreshing her tired spirits. Way to go kossacks!
Sat Jul 07, 2012 at 8:49 AM PT: Saturday update - and it is a wonderful one. Someone has posted that we are up to $1487.14 in donations with CADem's generous contribution. This means we are only a few dollars away from our goal of $1500! This is the kind of good work we can accomplish when we all work together. I find it inspiring and joyful that the community has been able to help marabout40 feel safer and more secure about the future for herself and Tucker. Not only does this community work to help elect more and better Democrats, it will help Democrats one Democrat at a time, when there is need. Thank you all so very much.