As of Monday Afternoon, there are enough promised school supplies and donations that the Okiciyap (we help) Food Pantry and Youth Center should be able to provide needed school supplies to all the children served by the pantry. Thank you to everyone who helped make this incredible wish list a reality. Can we help? Yes We Can !!
The children of the Isabel community on the Cheyenne River Reservation have been mightily supported this year by the members of the Daily Kos community. School starts in about a week, and most of their needs have been met by the many kind Kossacks who have donated to
Okiciyap
. Cindy sent a list of what is still required for back-to school and it is so much shorter than before.
The items still undersupplied are for both the little ones and for the upper-school students. Some are easy to purchase and ship, some are expensive and others are both expensive and heavy to ship. But now, time is of the essence.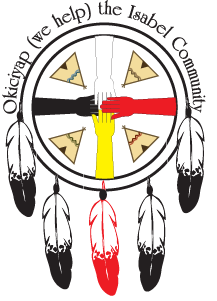 WOW NMRed has a small donor challenge up!! Make sure you respond to the thread if you donate so Okiciyap can get the match!!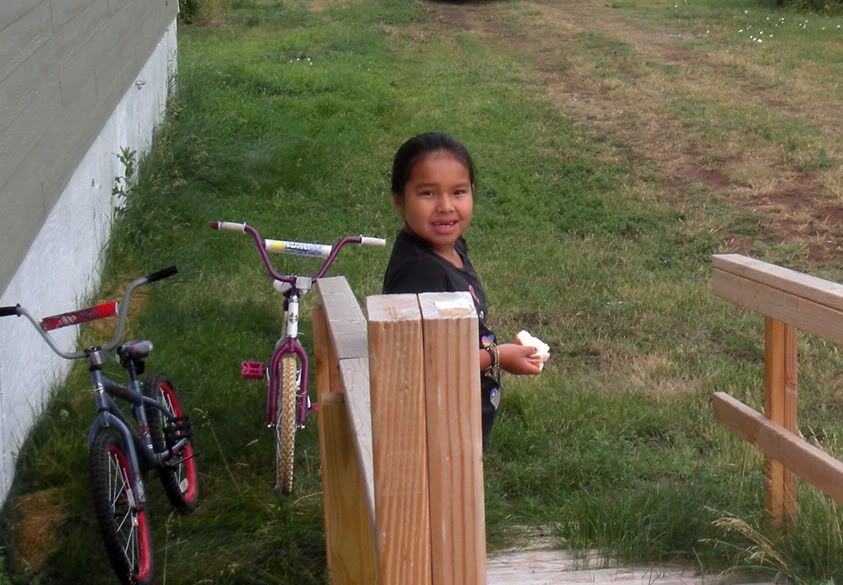 Cindy took an inventory and has sent a new wish list. It is supposed to be available at Amazon and also I have written it out, below.

School supplies you have purchased can be sent directly to

Okiciyap, c/o Cindy Taylor
Post Office Box 172
Isabel, South Dakota 57633-0172

Make checks payable to Okiciyap, and send to the same address.
We love using the widget, because you get a receipt for your donation to Okiciyap.

The school supplies that are now most needed:

Scientific calculators (Walmart and Amazon have them for about $7.00 each,
Casio FX260 SLR, Staples about $10.00)

5 subject spiral notebooks (the best prices I found were $3.98 for Mead, and
a 2-pack of 5Star for $9.00)

1 subject WIDE ruled spiral notebook (earlier, and after the rush these were quite
inexpensive, right now, in bulk, about $1.00)

24 pack crayons (The prices on these were also all over the place, from about $ .50
generics to about $4.00 Only about $1.00 each in bulk from Amazon)

Pencil cases (About $1.00 in bulk, but can be very pricy, look for sterilite brand)

Markers (I saw prices from $ .50 for generic to $3.00 for crayola)

"trapper" type binders with latches and/or zippers. The best price I found on these was $11.88 at Walmart. Most were in the $15.00 range and on the lists of supplies that get sent home. Nobody sent Okiciyap any of these, and I now I know why. They are heavy, too, so expensive to ship. They can be purchased on theAmazon Wishlist. They need them for the middle and high school kids, not for the little ones.
Cindy warns us NOT to use Walmart On-Line for direct shipment; Walmart will send them as far as the store at Pierre, a Two Hour Drive! We know that the USPS works, parcel post takes about one week to arrive. UPS does deliver to Isabel, but not on a daily basis.
So here is the best estimate of what is needed:

scientific calculators = now 8

5 subject spiral = now need 41

1 subject spiral = now need 61

24 pack crayons = this need has been completed!

pencil cases = now need 75

markers = now need 77

"trapper" style binders = 49

as of about 8:30 p.m. edt Monday, we also have added ($240) now $280 to the school supplies kitty!

Here is a link to previous
Okiciyap
Diaries
We, the Okiciyap (we help) Group at Daily Kos, thank each and every one of you for helping with this final push for school supplies. We thank you for every tip, every rec and every comment. We count our blessings that so many of you have helped Okiciyap with your time and donations. A special thanks to those who help us to spread the word through republishing and social media. We couldn't do this without all of you.