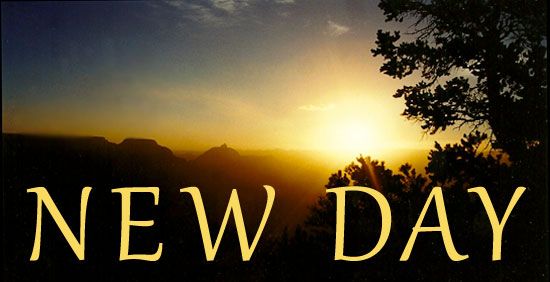 Every day is a new day and with that, a new opportunity.
EVERYONE is welcome and please join us each morning at 7:30 AM PACIFIC
to tell us what you're working on, share your show & tell, vent, whatever you want...
...this is an open thread. Nothing is off topic.


Kiddie Pool Bar brought to you by Bill in Portland Maine

You may think that paddling around in a kiddie pool all day is just fun and play. Well, it's not. It's hard werk producing Cheers & Jeers everyday.

Bill is the only Daily Kos Featured Writer who is paid entirely by his readers. That would be YOU. I remember, back in the day, Bill informed us he needed to find a new job and wouldn't be able to spend any time producing C&J. We all freaked out, none of us could imagine a day without a place to flick peas.

In Bill's own words:


For those of you who are new'ish here: I started writing C&J almost nine years ago in my spare time. Five years ago my boss called from his yacht in Florida and informed me that my services writing commercials for products that didn't kill most people were no longer needed. Job search looming, I posted a "Ta Ta for Now" note here.



A committee combs through every C&J
before publication to find
and remove signs of intelligence.

The next day, the Daily Kos community swarmed, took up a collection and, in Kos's words, "bought my soul." You've possessed my being for five years now, and I'm thinking that Kosorcisms are awful messy so why not kick this old can down the road for another year. It's what Congress would do, and they're up to, what, nine percent approval now? What could go wrong???

You'll continue getting all those features that you've come to faithfully skim over the years, including the daily puppy pic, the weekly Rapture Index, the Thursday "Molly Ivins Moment," the Friday "Who Won the Week" poll, and the five-year flashbacks that remind us that Bush was even worse than we remember. Plus this year we're counting down the days Joe Lieberman has in office (127) and---best of all---we've added visual aids that illuminate the issues while proving I suck at captions, too!

I've been sending a monthly donation to Billeh for a while now. Glad to do it because his work has a definite value for me. This past Monday I increased my monthly contribution. I hope you'll up yours, so to speak or start a new contribution to keep Bill from flipping burgers somewhere.


Five years ago Kos was kind enough to set up PayPal accounts for both one-time donations and recurring monthly donations.

One time contribution: click here

$5 monthly contribution: click here

$10 monthly contribution: click here

$20 monthly contribution: click here

To send a check via snail mail, the address is: Bill Harnsberger, 16 Pitt Street, Portland, ME, 04103.

Tip your waitress!




Tip your waitress! And try the veal! Take my wife, please!

Don't quit your day job, Bill! We NEED you!




A MUST READ: A hilarious and informative interview of Bill in Portland Maine conducted by Meteor Blades: Bill in Portland Maine gets grilled





Have you purchased any part of Bill's soul?
How much does Cheers & Jeers mean to you?





I'm listening.

~~~
Latest Updates on Kossack Regional Meet-Up News Below the Fold
COMMUNITY BUILDING UPDATES:
Let's build communities!

Every region needs a meat-space community like SFKossacks.
We take care of each other in real life.
I urge YOU to take the lead and organize one in your region.
Please tell us about it if you do and we're here for advice.
~
THINK GLOBALLY, ACT LOCALLY

:: EVENT REPORTING ::
Meet-up Report from Maryland Kos Event from 9/8:

L-R: some other george's husband, some other george, secret38b, gordon20024 and sreeizzle2012
:: New Regions Organizing! ::
These are the groups that have started since * NEW DAY * began. Please Kosmail navajo if you have started a group before that.
NEW GROUPS LIST:
• California Central Valley Kossacks
Organizer: tgypsy
• New England Kossacks
Organizers:
Clytemnestra (Connecticut, Massachusetts and Rhode Island)
Common Sense Mainer (Maine, New Hampshire and Vermont)
• Houston Area Kossacks
Organizer: Chrislove
• Kossacks in India
Organizer: chandu
• CenTex Kossacks
Organizer: papa monzano
~~~
ESTABLISHED GROUPS LIST: (List will grow as we discover them)
• SFKossacks Founded by navajo, Formed: May 2, 2005, More than 80 members
• Maryland Kos Founded by timmyc, Formed: Feb 23, 2011, More than 54 members
• New York City Founded by Eddie C, More than 58 members
• Baja Arizona Kossacks Founded by buddabelly, Formed: Feb. 13. 2011, 90 members
• Nashville KosKats Founded by ZenTrainer, Formed: Jan 30, 2012, 28 members
• Virginia Kos Founded by JamieG from Md, Formed: May 3, 2011, 67 members
~~~
:: Events Currently on the Books for ALL Kossacks ::
Saturday, September 15th



Central Valley Kossacks Lunch!

TIME: Noon
LOCATION: Ket Mo Ree Thai Restaurant & Bar
238 G St.
Davis, CA
530-759-2255

HOST: tgypsy

RSVPs So Far:
1. tgypsy
2. cooper888
3. gotmooned (Mr cooper888)
4. SallyCat
5. Mr. Cat
6. mrsgoo
7. Kestrel - tentative (Maybe)

Latest diary about this event: Central Valley Kossacks: Let's Meet Up
~~~

DailyKos readers who live and/or work in New England (Connecticut, Maine, Massachusetts, New Hampshire, Rhode Island, and Vermont)

Saturday, September 15th



New England Kossak Meet Up!

TIME: Noon - 3pm
LOCATION: Bangkok Cafe
369 Central Street
Foxborough, MA 02035
508-543-THAI (8424)
map
HOST: Clytemnestra

Affirmative RSVPs thus far:
1. Clytemnestra
2. Rick DeVille (husband of SadieSue)
3. SadieSue (they will be coming from Western Mass willing to carpool)
4. GreyHawk
5. Hawkwife
6. thankgodforairamerica (coming from central, CT willing to carpool)
7. 8. 9. Moody Loner, mommyp00ka, and the Little
10. jarbyus
11. bjedward
12. msdobie
13. dlcmassage

Maybes:
litho
brillig
northerntier (will be coming from central VT, willing to carpool. )
The Poet Deploreate (will be coming from the North Shore, willing to carpool.)
Phil S 33
Samantha Clemens (progressive radio talk show host)
rougegorge
annieli
TrueBlueMajority
Thestral
GreenMountainBoy02
commonmass

Latest diary about this event, including activities to do in the area.
~~~
Sunday, September 16th

Portland, Oregon Area Meet-Up

TIME: 4:00 PM
LOCATION: Red and Black Cafe
400 SE 12th Avenue
Portland, Oregon

The Red and Black is located in the beautiful Buckman neighborhood, which is home to many social justice groups. Right around the corner from the vegan mini mall! It's on the 70 bus line and within easy walking distance to the 19, 20, 12, and 6. Located conveniently in the Central part of Portland in a free parking SE neighborhood.

HOSTS: Horace Boothroyd III and Sara R

Send Horace Boothroyd III a Kosmail to RSVP.
EVERYONE is welcome!

RSVP LIST:
1. Horace Boothroyd III
2. loggersbrat
3. Sara R
4. DruidQueen
5. llbear

MAYBees:
ZhenRen

Latest diary about this event: Portland OREGON Kossacks- Important Group Formation Post and Meetup
~~~



Monday, October 1st
NYC MEET-UP

TIME: 6:30 PM
LOCATION: The Three Monkeys
236 W 54th St., between Broadway and 8th Ave.
(212) 586-2080
UP ON THE DECK!

HOST: Sidnora

Send Sidnora a Kosmail to RSVP.

RSVPs:
1. sidnora
2. plf515
3. clenchner
4. Cherry the Tart
5. Laura Clawson
6. Arjun Jaikumar
7. It's the Supreme Court, Stupid
8. blue jersey mom
9. rubyr
10. MBNYC
11. Ian Reifowitz

maybes:
casperr
Torta
mconvente
Belinda Ridgewood

Latest diary about this event: 10/1: NYC Meetup on Deck!

EVERYONE is welcome!
~~~
Saturday, October 13th

Cheers & Jeers Meet-Up

TIME: 1:00 - 4:00 PM
LOCATION: Margaritas Mexican Restaurant
775 Lafayette Road
Portsmouth, New Hampshire

HOSTS: Common Sense Mainer and Bill in Portland Maine

Send Common Sense Mainer an email at cuckolds04103@gmail.com to RSVP. (He prefers his email listed.)
EVERYONE is welcome!
~~~
Friday, October 19th

SFKossack Red Carpet Rollout for Dave in Northridge

TIME: 1:00 PM
LOCATION: Yank Sing
Rincon Center
101 Spear St.
San Francisco

Send navajo a Kosmail to RSVP.

RSVP LIST:
1. Dave in Northridge
2. navajo
3. Lorikeet
4. Steveningen
5. jpmassar
6. kimoconnor
7. norm (Maybe)
8. MrNavajo
9. remembrance
10. Glen the Plumber
11. Dharmasyd
12. boatsie
13. side pocket
14. FogCityJohn
15. Kamakhya
16. Frugal Granny
~~~
Monday, October 22nd

DAILY KOS HQ: SFKossacks watch the final Presidential Debate Party

TIME: 5:00 PM Pacific
LOCATION: Daily Kos Office
Berkeley (address will be given to RSVPs by Kosmail)
5 min. walk from Ashby BART

Send navajo a Kosmail to RSVP.

RSVP LIST:
1. Markos
2. Susan Gardner
3. Kaili Joy Gray
4. Faith Gardner
5. Will Rockafellow
6. Meteor Blades
7. navajo
8. citisven
9. Glen the Plumber (remembrance, maybe)
10. jotter
11. kimoconnor
12. jpmassar
13. norm
14. precinct1233
15. Ebby
16. lineatus
17. ceebee7
18. Dharmasyd
20. madhaus
21. [anonymous]
22. [anonymous]
23. paradise50 (maybe)
24. Jeff in CA
25. Kamakhya
26. side pocket
27. Mary Rickles
28.
29.
30.
~~~
Send navajo a kosmail if you post a diary about an event so we can update our round-up.
This diary is an example of what SFKossacks do year-round to build our community.
Personal bonds are strengthened and more are feeling comfortable
creating events on their own.


SFKossacks has been organizing since 2005.
~~~
Okay. Floor's open.
Tell us what you are doing on this NEW DAY?