Team Romney realizes their assumption that economic distress would be enough for them to win the election is not working, so they have "quietly abandoned it" and they have spent the last week struggling to test out new strategies and themes, reports Zeke Miller of Buzzfeed. And, Paul Ryan is champing at the bit "to be unleashed" so he can stress hard-core social conservatives themes.

"No one in Boston thinks this can only be about the economy anymore," one top aide said last week. "The economy narrows the gap and puts us in contention, but we have to bring more to the table."

Romney and — particularly — his running mate Rep. Paul Ryan, have spent a week road-testing alternatives, going positive and going negative, swinging at the president on everything from faith to foreign policy.

The lackluster August jobs reports represented the critical turning point, when Team Romney was shocked and discouraged to see the nation shrug it off. A report like this was supposed to be their magic bullet, so if this did not vault them ahead on the economic issues, what will?

Ryan himself has emerged as a central player in this calculation, making the case internally for a clearer conservative policy message. One high level Republican with ties to the campaign told BuzzFeed that Ryan was chaffing at Boston constraining him from talking about and defending his policy ideas from Democratic attacks. Ryan wanted to be "unleashed," the Republican said. ... And Ryan's latest campaign swing offers the clearest indication that he's gotten his wish. On Friday at the Values Voters Summit in Washington, D.C., Ryan offered a new gambit on offense, attacking Obama on social issues and income inequality in one fell swoop.

As I reported Friday, Bryan Fischer Of American Family Association, warned Republicans at this same Family Values Conference, that if Romney doesn't shape up, get behind core conservative principles, take the bag off of Paul Ryan's head, and the sock out of his mouth, he will lose and the Republican Party will be dead after this election.

"Take the bag off of Paul Ryan's head," he added."If Barack Obama wins this election, the Republican Party as we know it is finished," Fischer said. "It is dead, it is toast, you can stick a fork in it."
Conservatives are joining Democrats in complaining that Mitt Romney is running a campaign devoid of any ideas, and presents himself only as the "anti-Obama."

"Fischer told reporters at the Values Voter Summit in Washington, D.C. "It's because he's running such a lackluster campaign that has been so vague on ideas. What plan is he offering the American people?" ... "The biggest mistake is they put a bag over Paul Ryan's head," ... "they put a sock in Paul Ryan's mouth'"

We need to get our cartoonists and photoshop artists busy on this one. Sheesh, what are the rest of us going to do if the Republicans keep insisting in doing our creative work?
So now, after intentionally avoiding "policy detail in their convention," Republicans have realized that announcing they are running a campaign totally devoid of ideas, plans, or substance, isn't going to work. So, now in a big switch, and the magic of "opposite-speak" Paul Ryan announced that they actually are running a campaign of big ideas and specific solutions. Zeke Miller reports"

"It's not enough just to criticize," Ryan told a crowd of over 3,000 in rural Virginia on Friday. We owe you solutions, we owe you ideas — and that's exactly what we're doing."

I wonder how long it is going to take for them to realize that saying you are providing detailed solutions, while not actually doing it, is not going to work either. American voters seem to have caught on that when Team Romney says they will not explain any of the details of the budget program until after the election, that they are not providing specific solutions.
4:49 PM PT: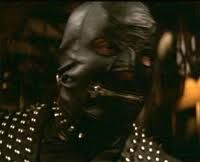 Unleashing The Ryan!