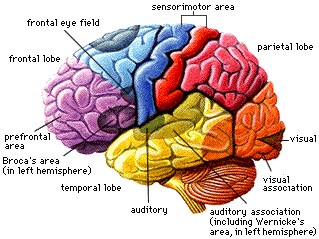 Breaking News! Reading is good for your brain, increasing blood flow and bathing your brain in nutrients, oxygen, and others things believed to promote higher cognitive-emotional processing. In Why Reading Is Good For Your Brain, we learn scientists have been researching the question of "what is black and white and read all over?" They have discovered that books, and the invention of written language may turn out to have been positive advances for the human species, after all, despite much previous anecdotal evidence to the contrary.

To quantify the claim that school teachers have been making for centuries, a group of Stanford neurobiologists, led by literary scholar Natalie Phillips, examined blood flow in the brains of subjects who were instructed to read passages from Jane Austen's "Mansfield Park" while inside MRI machines.

The findings were unexpected: Subjects were asked to read leisurely at first, and then to make a shift towards more critical reading. In both instances, Philips noticed an increase in blood flow that exceeded "just work and play." In the case of more critical reading--the type you'd engage in while writing an essay or preparing for a test--blood flow increased beyond executive function regions, or those areas responsible for problem-solving. ...

In spite of these findings, Philips warned against "historical nostalgia, or assuming those of the 18th century were less distracted than we are today." She asserts that Enlightenment-era writers (her area of expertise) were just as concerned about withering attention spans as we are today.

Yes, ever since the invention of electricity, motorized mechanical devices, mini-skirts, and the discovery of radio waves scholars have fretted about how these distractions, and the infernal devices and activities enabled by them, were going to lead to the decline of western civilization. And, they seem to have been correct, for the most part.
But, now scientist have also discovered that "video games have been proven to be good for your brain, too!" So technology, and progress may turn out to be a net-plus after all.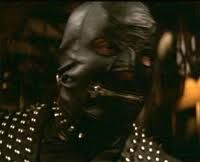 Unleashing The Ryan
Seeing how writing turns out to be even better than reading for turbo-charging our brains, I have decided to start a new graphic novella, coming soon, called "Unleashing The Ryan." This idea was inspired by Smoh, Bailey, and several other commenters in my post, earlier today, Romney Campaign Searches for a New Strategy - Ryan Wants To Be Unleashed! Take The Bag Off His Head and a few days ago, If President Obama Wins the Republican Party as We Know It Is Dead says Brian Fischer warning conservatives that if they didn't take the bag off the head of Paul Ryan, and the sock out of his mouth, Mitt Romney could lose, and the Republican Party could be dead forever.
Oh, yes, I've also noticed that my own motivation for writing and commenting is greatly enhanced by receiving tips and rec's. Speaking on behalf of all the non-front page writers, few things are as discouraging as pouring your heart into writing a post, and then getting very little attention. So, I am proposing a new Keynsian Kossask brain and mind stimulus program where we all give 20% more recommendations, and tips each day, especially to any writer trying their best, with less than 10 recs.
And, you can start here with mine. Thank you very much. I'm feeling my brain warming up, and feeling smarter already just in anticipation. I know some may be worried about "recommendation inflation," however my neuro-chemical economics professor friend reassures me that with the resulting boost in collective Kossack brainpower, future readers will be able to figure out how to adjust their rec'd based evaluation systems, and we could also develop an index to adjust between "real" and "nominal" recommendation counts.
Hypnotoad Says You Will Support Collective Kossack Brain Development by Recommending This Post, and Following The Hounddog! And, Rec'ing at least 20% more Kossack writers per day, as well!