The once Gay Event, a celebration of sexual liberation and sexual expression - Folsom Street - was this weekend, and I attended. I was shocked at how gentrified the event had become, there were more Male/Female couple walking around, than leather clad Gay Men! I was horrified at how it was being used as a marketing platform for everything and anything, from Cell phones to mainstream TV channels!
Gone were the Gay and Lesbian Leather Pride and B&D / S&M, sexually liberating oriented booths to be replaced with marketing booth from everything, and anything vanilla and everyday, such as 6pm News Shows and a celebration of the latest offerings in Flatware! About the most sexually charged booth I saw was a Huge Display by Kink.Com, and very mainstream and not very underground website catering to the "Bridge and Toll" crowd.
Case in point, one lube company was NOT throwing out samples of their product, (as they did in years past) with condoms, promoting AIDS awareness and safe sexual expression, NO! Instead of taking this opportunity to educate the community on the ever increasing AIDS stats in the city, they were throwing out EMPTY BOTTLES, with instruction on how to order their product online!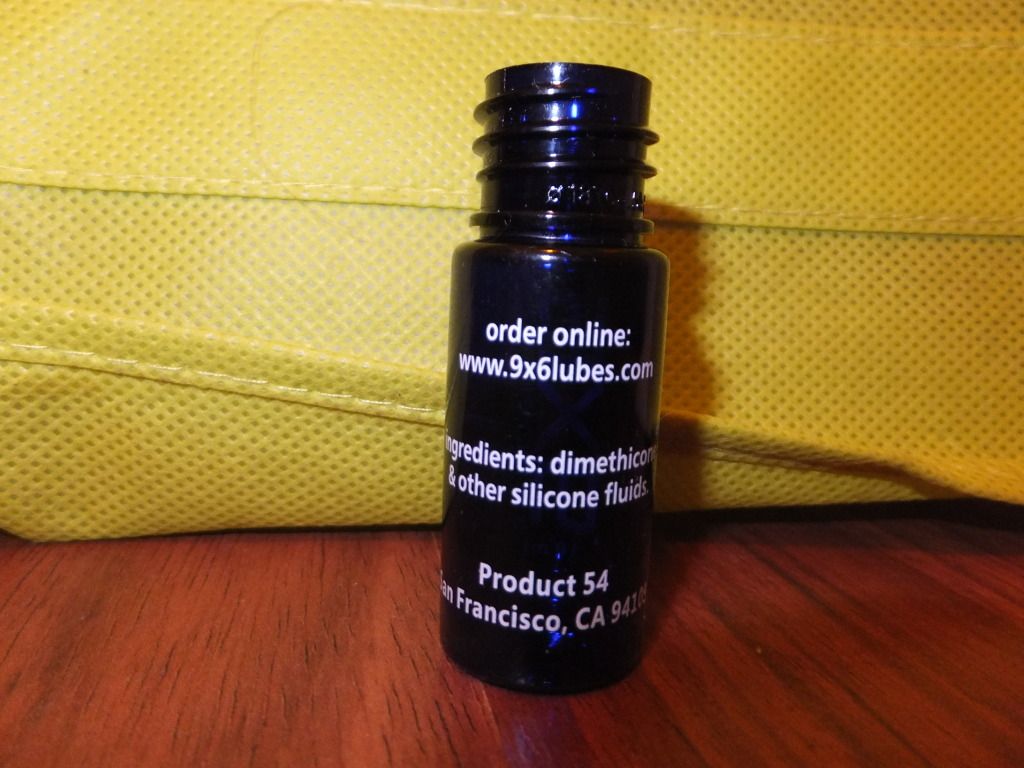 This was truly and expression of what Folsom had become, an empty event, about marketing to the community, a faceless, soulless community, without substance!
BANKSY and FAIRY make a statement ...
Their were some in the crowd still trying to use the event to promote awareness to their causes, prevalent on the walls around the event were "Banksy" and "Shepard Fairy" posters and paste ups, making a point about the gentrification of this once Gay Celebration of Sexuality.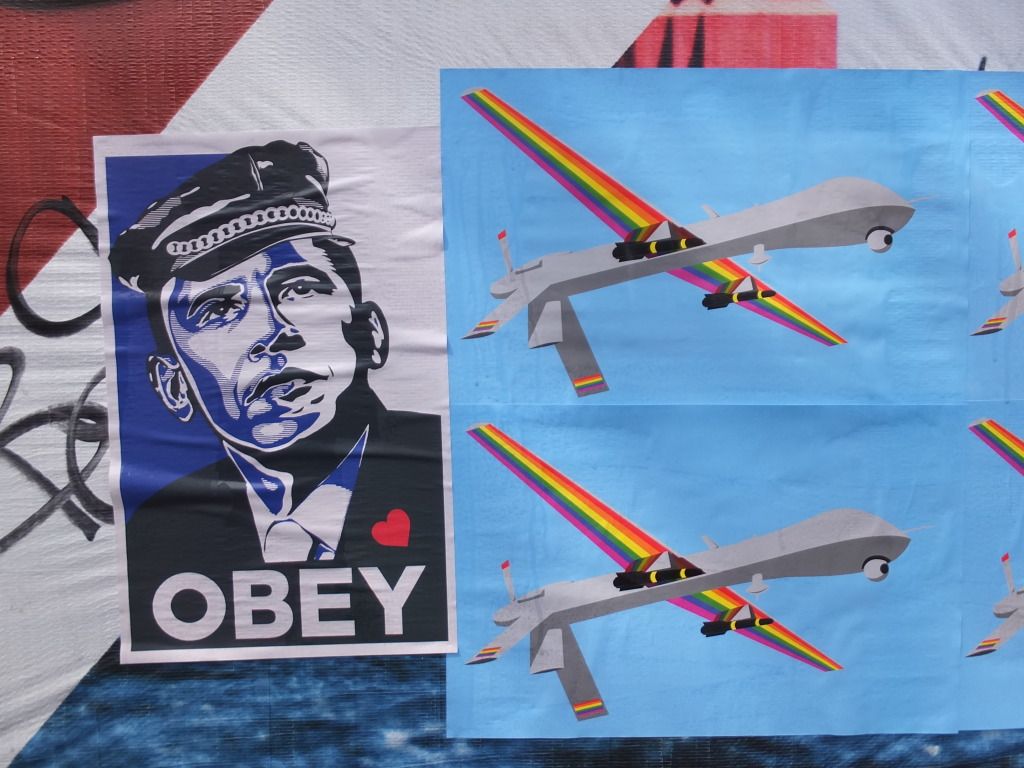 SOME IN THE CROWD ...
There were some in the crowd, to be fair, that WERE trying to educate the Bridge and Toll crowd, (Heterosexuals from the East Bay), as to blatant attacks on sexual expression taking place in our community. Case in point were the human billboards trying to draw attention to Prop 35, an attack on sex workers!
Prop 35 mandates a long prision sentence for sex workers, and forces them to register as sex offenders, putting sex workers, who partake in consensual sexual expression, in the same category as predatory pedophiles that prey on the powerless through sexual conquest! Read about Prop 35 here: http://ballotpedia.org/..._(2012)
While this is a sexually charged issue, it is hardly Gay Oriented, since the vast majority of sex work is heterosexual!
It seems that gone are the days of Folsom Street Fair as a Sexually Charge celebration of a Gay Community sub-culture, the Bondage and Leather Community, and for this I weep!
10:17 PM PT: I just want to add that I am as upset about what was missing from the Folsom Street Fair as what I saw there. With AIDS infections in the city on the Rise why wasn't there a Department of Health Booth handing out free condoms and lube and educating about the dangers of Barebacking? Where was the AIDS Foundations Booth, or what about CUAV to educate about the difference between consensuality and Domestic Violence, where was the Stop AIDS Project and Meth Man to educate about rampant Crystal Meth abuse among Gay Men. Did I miss the The Castro Country Club booth selling me some alternative to all the Beer Booths? And where were the Gay 12-steppers to spread the word that Sober Sex is Safer sex, or the Department of Health to warn me about impaired judgement in the reality of AIDS? Where were the community based organization marketing their messages to me, have we really become that jaded? Why didn't any of the Bars I went into have free condoms and lubes on the Bar like they used to? Are we hiding our heads in the sand and just not facing the fact that AIDS infection rates are are up, especially in the younger crowd? Have we as a community given up on trying to save our brothers and sisters? Are NBC, Bacardi and T-Mobile really the only ones with a message for me now days?
Where were the Gay and Lesbian Non-Profits? And why were there so many darn Beer booths, are all Gay and lesbians alcoholics in the new millenium, and is drinking REALLY what the Gay Culture has become? Where were the Gay Positive, and Sex Positive messages? With suicide rates UP among Gay Youth why was no one outreaching and letting people that Gay is OK? With homelessness rate up among Gay Youth, why was no one out their screaming that it is SICK that there are only some 20-something shelter beds for Gay Youth in the city.
With Gay Bashing on the rise in the city, and Hate Crime rates up, why was no one out there trying to educate and inform? Don't we as a community care about these realities any more? Do I really have to accept that my diverse community celebrations have become about getting me to "buy, buy, buy" and less about me feeling good about who I am as a person, and coming together as a community to remind ourselves that we are not alone, we are one!
Nope, I didn't buy that Bud Light with the rainbow label, but I am more ashamed that our celebration of our diversity as a community has become more about drinking and buying, and less about Sex Positive and gay Positive messages!