Welcome to the Dec 28, 2012 Post Game Show for Mojo Friday!
Today's Mojo Friday diary is Mojo Friday - What Did Santa Bring? - Edition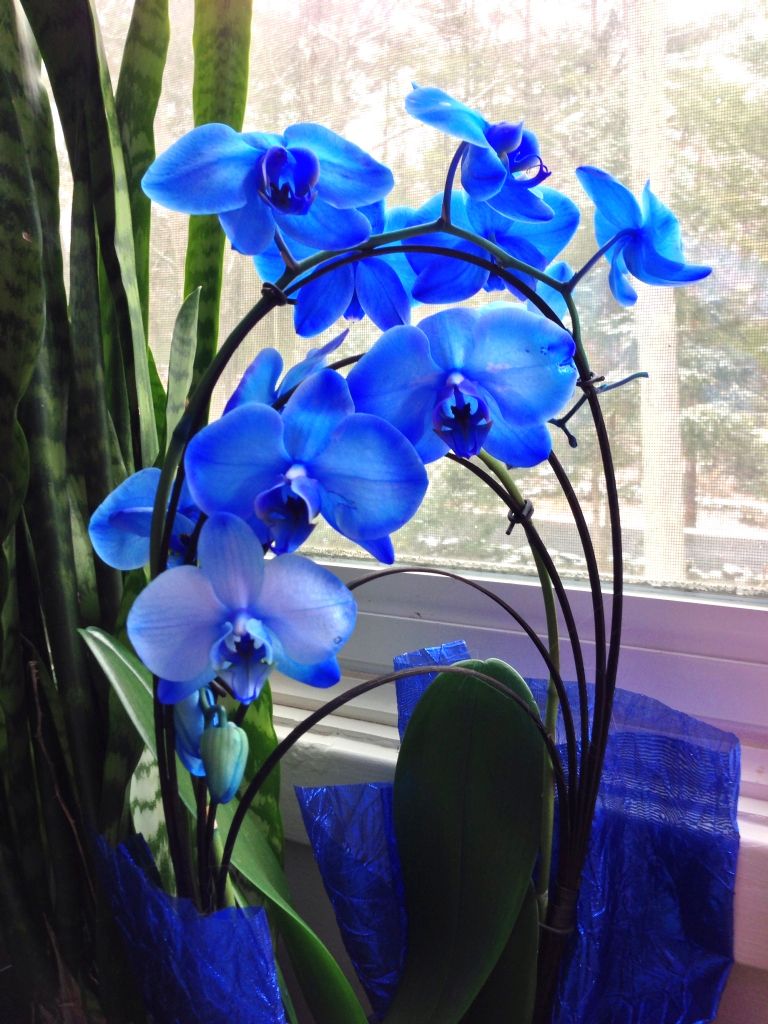 Christmas was good to the bjedward family - in gifts given and received, in two birthday celebrations (a family friend's 50th and daughter dearest's 17th), in friends visiting and friends visited. Not enough snow here for my taste (our storm mid-week turned to rain and we had 2" of slush on the driveway), but more is forecast for Saturday.
The Mojo Friday Postgame is a statistical analysis of the Mojo Friday diary that is posted every Friday morning at 10:30 a.m. ET. For further info please check out Jez's 'Official' "Mojo Friday Snecktionary" MKinTN posted a diary to help everyone achieve greater success called How to Succeed at Mojo Friday Without Really Trying.
Congratulations to:
Participation-est:
woodtick, bjedward
Chattiest:
TexDem
Generous-est:
Ex Con
Snecksiest (2):
MI Sooner
Thanks to our most excellent host, TexDem!
Stats will be updated Sunday afternoon. Final stats will be published a week later.

First round stats, as of 4:07PM Eastern, are:
60 participants
373 comments
6.2 average comments per participant
9010 total mojo exchanged
41.9% average participation rate
Individual performances:
Participation-est: woodtick,bjedward
Chattiest: TexDem
Generous-est: Ex Con
Snecksiest (2): MI Sooner
Snecker-tracker:
100 : Captain C
200 : MI Sooner
300 : MI Sooner
| | | | | | | |
| --- | --- | --- | --- | --- | --- | --- |
| username | comments | mojogiven | comments + mojogiven | partic% | mojorecd | recd diary? |
| woodtick | 30 | 343 | 373 | 100.00% | 762 | Yes |
| bjedward | 4 | 369 | 373 | 100.00% | 42 | Yes |
| Ex Con | 0 | 372 | 372 | 99.73% | 0 | Yes |
| VClib | 10 | 362 | 372 | 99.73% | 237 | Yes |
| oysterface | 0 | 364 | 364 | 97.59% | 0 | Yes |
| Manny | 5 | 348 | 353 | 94.64% | 161 | Yes |
| ccasas | 0 | 352 | 352 | 94.37% | 0 | Yes |
| chimene | 53 | 287 | 340 | 91.15% | 388 | Yes |
| Debbie in ME | 7 | 332 | 339 | 90.88% | 219 | Yes |
| glescagal | 1 | 318 | 319 | 85.52% | 25 | Yes |
| mjbleo | 4 | 306 | 310 | 83.11% | 89 | Yes |
| rscopes | 8 | 301 | 309 | 82.84% | 265 | Yes |
| AllanTBG | 4 | 303 | 307 | 82.31% | 98 | Yes |
| barefoot coyote | 1 | 305 | 306 | 82.04% | 28 | Yes |
| MI Sooner | 33 | 272 | 305 | 81.77% | 589 | Yes |
| MKinTN | 0 | 305 | 305 | 81.77% | 0 | Yes |
| phonegery | 3 | 291 | 294 | 78.82% | 47 | No |
| the dogs sockpuppet | 16 | 261 | 277 | 74.26% | 456 | Yes |
| Captain C | 25 | 252 | 277 | 74.26% | 609 | Yes |
| Timbuk3 | 4 | 265 | 269 | 72.12% | 116 | Yes |
| Silvia Nightshade | 0 | 268 | 268 | 71.85% | 0 | Yes |
| Marjmar | 0 | 267 | 267 | 71.58% | 0 | Yes |
| TexDem | 75 | 182 | 257 | 68.90% | 2190 | Author |
| Militarytracy | 1 | 239 | 240 | 64.34% | 25 | No |
| bsegel | 1 | 213 | 214 | 57.37% | 25 | Yes |
| corvaire | 2 | 178 | 180 | 48.26% | 54 | Yes |
| Allogenes | 5 | 151 | 156 | 41.82% | 137 | Yes |
| smileycreek | 1 | 126 | 127 | 34.05% | 37 | Yes |
| Prairie Gal | 3 | 122 | 125 | 33.51% | 77 | Yes |
| wdrath | 1 | 95 | 96 | 25.74% | 31 | Yes |
| Texnance | 7 | 89 | 96 | 25.74% | 217 | Yes |
| pat of butter in a sea of grits | 3 | 90 | 93 | 24.93% | 78 | No |
| VeloVixen | 10 | 74 | 84 | 22.52% | 341 | Yes |
| Melanie in IA | 4 | 77 | 81 | 21.72% | 127 | Yes |
| Mother Mags | 1 | 71 | 72 | 19.30% | 23 | Yes |
| JBL55 | 3 | 68 | 71 | 19.03% | 78 | Yes |
| Powered Grace | 1 | 59 | 60 | 16.09% | 26 | Yes |
| Noddy | 2 | 57 | 59 | 15.82% | 67 | Yes |
| vigilant meerkat | 16 | 42 | 58 | 15.55% | 447 | Yes |
| AuntieRa | 0 | 45 | 45 | 12.06% | 0 | Yes |
| ER Doc | 1 | 29 | 30 | 8.04% | 32 | Yes |
| Rooe | 2 | 25 | 27 | 7.24% | 75 | Yes |
| BlueInARedState | 2 | 20 | 22 | 5.90% | 58 | Yes |
| webranding | 8 | 14 | 22 | 5.90% | 274 | No |
| miss SPED | 1 | 20 | 21 | 5.63% | 31 | Yes |
| Woody | 0 | 18 | 18 | 4.83% | 0 | No |
| The Marti | 0 | 16 | 16 | 4.29% | 0 | No |
| mungley | 2 | 12 | 14 | 3.75% | 64 | Yes |
| slowbutsure | 0 | 12 | 12 | 3.22% | 0 | No |
| BlueJessamine | 5 | 6 | 11 | 2.95% | 136 | Yes |
| anotherdemocrat | 3 | 3 | 6 | 1.61% | 77 | Yes |
| Mariken | 1 | 3 | 4 | 1.07% | 39 | Yes |
| Patriot Daily News Clearinghouse | 1 | 3 | 4 | 1.07% | 29 | Yes |
| MT Spaces | 1 | 2 | 3 | 0.80% | 28 | Yes |
| vgranucci | 1 | 1 | 2 | 0.54% | 28 | Yes |
| Castine | 1 | 1 | 2 | 0.54% | 28 | No |
| randallt | 0 | 1 | 1 | 0.27% | 0 | Yes |
| shortgirl | 0 | 1 | 1 | 0.27% | 0 | Yes |
| JekyllnHyde | 0 | 1 | 1 | 0.27% | 0 | Yes |
| rocksout | 0 | 1 | 1 | 0.27% | 0 | No |