Just a quick diary to let you know I have three art pieces published. The new edition of Christopher J. Garcia's Hugo award winning on-line fanzine The Drink Tank has three of my pictures on pages 12, 39, and 47.
These are the three pictures:
Astral Glow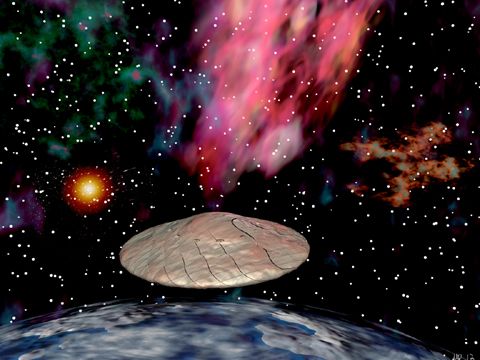 Future Mining

Jupiter Rising

7:43 PM PT: This is what Chris had to say about my art.
"Michele Wilson last appeared in The Drink Tank
in issue 300, like a lot of other people! I love her art and
the two pieces that are included here she sent at the
last minute and I totally had to reorganize the entire
thing because I loved them so much! Her stuff is on 12,
39 & 47."