Welcome! "The Evening Blues" is a casual community diary (published Monday - Friday, 8:00 PM Eastern) where we hang out, share and talk about news, music, photography and other things of interest to the community.
Just about anything goes, but attacks and pie fights are not welcome here. This is a community diary and a friendly, peaceful, supportive place for people to interact.
Everyone who wants to join in peaceful interaction is very welcome here.
---
Hey! Good Evening!
This evening's music features Louisana by way of Texas blues singer and piano pounder Marcia Ball. Enjoy!
Marcia Ball - Let Me Play With Your Poodle
"Money is the worst currency that ever grew among mankind. This sacks cities, this drives men from their homes, this teaches and corrupts the worthiest minds to turn base deeds".

-- Sophocles
---
News and Opinion
What Has Capitalism Done for Us Lately?
As Neoliberal Order Wreaks Havoc, World Social Forum Gathers in Tunisia

Climate crises, austerity, and the policies of the elite to be challenged by call for 'dignity' at World Social Forum

In a world witnessing revolutions in mid-stride, flourishing climate crises, and the reign of austerity economics, tens of thousands of people from all over the globe are gathering in Tunisia for the 2013 World Social Forum to confront the contemporary situation with their consistent call: "another world is possible."

This year, WSF participants come together under the banner of "dignity" and seek a way to push back against the neoliberal establishment that refuses to loosen its grip despite the calamity their chosen policies have unleashed in recent years.
Government Debt and Deficits Are Not the Problem - Private Debt Is

All of the people in Washington--and I just came from a conference down there--they're all talking about the debt that's owed to the Social Security people, recipients, to the Medicaid recipients. They're talking about--and the debt owed to labor and to most of the population.

And yet for every half a trillion dollar deficit that the government has spent into the economy, it's created twice as much, $1 trillion, in the form of giveaway to the banks.
JP Morgan Gets an Award for London Whale Fiasco

A JPMorgan Chase employee stepped onstage at a black-tie gala on Wall Street last week to accept a "best crisis management" award given by an investor relations magazine. The bank, which was recently the subject of a U.S. Senate investigative hearing and an ongoing FBI probe into $6.2 billion in trading losses known as the "London Whale" fiasco, is not the subject of ridicule -- but praise – from its cronies on Wall Street.

Kathy Hu, from JPMorgan's investor relations department, accepted the award and quipped: "Crisis? What crisis?"

That's the kind of jokester you get to be when you work for a "too big to jail" bank, which repeatedly misled the public, investors and regulators about the ballooning crisis in its Chief Investment Office. The firm's lies are detailed in a 301-page report and 597 pages of exhibits prepared by the Senate Permanent Subcommittee on Investigations chaired by Senator Carl Levin, only a portion of the 90,000 documents the committee gathered.

The committee's report details how America's largest bank and the largest derivatives trader in the world used "excess" deposits, including some that were federally insured, to construct a $157 billion portfolio of synthetic credit derivatives to engage in high-risk, complex, short term trading strategies. These are of the type that was supposed to be prevented by the "Volcker Rule," which was included in the Dodd-Frank Wall Street reform bill to limit proprietary trading by firms (the rule still has not been implemented).
New Study Using IRS Tax Data Shows Rich Are Staying Richer, Poor Poorer

A groundbreaking new study concludes that the rich became permanently richer and the poor permanently poorer from 1987 to 2009. Five economists, including one from the U.S. Treasury and two from the Federal Reserve, used data from nearly 34,000 working age households' 1040s, W-2s and Social Security records to tease out how much of the much discussed rise in income inequality in the U.S. might simply reflect more volatility in earnings, with families having good and bad years. Their unhappy conclusion: almost all of the rise in inequality is life-long.

"This is even more reason to worry about inequality. It's not just year to year ups and downs that have gotten worse. It's actually the rich are getting richer and staying richer. The poor, poorer and staying poorer,'' Justin Wolfers, co-editor of the Brookings Papers on Economic Activity, which published the new study today, observed in a podcast.
Defeating useless rich people

Taming wealthy, unproductive "moochers" will require a populist campaign to stop them. Here's how we can do it

Today America's powerful rentier interests, particularly those in the FIRE (finance, insurance and real estate) sector, are mobilizing campaign contributions and paid propaganda to promote what I called the Rentier Agenda: low taxes on those whose income is derived from capital gains; the privatization of public infrastructure and the deregulation of regulated private utilities, to generate windfall profits for investors in privatized or deregulated agencies; and a macroeconomic policy that serves the interests of creditors, at the expense of slow growth and mass unemployment, rather than productive businesses and workers. Similar observations have been made by many on the left and some mavericks on the right.

To counter the domination of America's rentier oligarchs, we need an Anti-Rentier campaign that would unite unlikely groups: owners of productive businesses as well as workers, populist conservatives and liberal reformers. An Anti-Rentier movement would distinguish businesses that make profits by providing worthwhile goods or services in innovative ways from rentier interests that passively extract exorbitant tolls and fees from the economy without adding any value.

An Anti-Rentier movement would oppose unproductive, ill-begotten wealth, not the rich in general. Wealthy individuals who get richer by investing in start-up companies or funding long-lived, creative blue-chip firms provide a valuable benefit to society, even as they risk losing their own money. Such risk-taking investors are the opposites of financial sector rentiers who seek to bribe policymakers into letting them privatize their gains while socializing their losses. ...

The Anti-Rentier tax agenda would seek to raise capital gains taxes on rentiers while lowering the tax burden on American workers and the profits of productive businesses. The Anti-Rentier policy reform agenda would involve increasing public ownership or utility regulation of infrastructure. Instead of cutting Social Security and Medicare to force the elderly to buy more products from parasitic private-sector monopolies and oligopolies, the Anti-Rentier coalition would favor expanding Social Security and other public social insurance, while phasing out tax subsidies for private health insurance and private retirement products. When it comes to economic management, an Anti-Rentier movement would tolerate a modest amount of inflation, in the interest of productive business and solvent government, at the expense if necessary of the creditor elite.
Cyprus saved – but at what cost?

Politicians, trade unionists, analysts and business people are complaining that democracy had been circumvented

In accepting what was on offer from the EU and IMF, the Cypriots had also agreed that nothing would be the same again: the €17bn (£14.4bn) bailout had come with the price of dismantling their economy as an offshore financial centre and reconstructing it from the bottom up. Unemployment, business closures and recession inevitably loom.

Across the board, politicians, trade unionists, analysts and business people decried the manner in which the agreement had been sealed. In the confusion of a deal whose details remained elusive, many complained that, once again, democracy had been circumvented – with Nicosia's 56-member parliament having no say over an agreement that had ultimately been drawn up in Brussels.

"It is illegal and undemocratic," said Christos Tombazos, general secretary of the Pancyprian Federation of Labour. "We're talking about massive changes to the banking system. It should go to referendum for the Cypriot people to decide."
Cyprus Crisis Reveals Shadowy World of Tax and Money Laundering Haven
Protesters rally against bailout in Cyprus

Protests break out as head of country's biggest commercial bank resigns in opposition to plans to restructure bank.

As protesters took to the streets on Tuesday, Bank of Cyprus Chairman Andreas Artemis submitted his resignation opposing plans to restructure the bank, Al Jazeera's John Psaropoulos, reporting from Nicosia, said. ...

As banks remained closed nationwide for the second week, an estimated 1,500 protesters gathered in the capital Nicosia to denounce the European Union, European Central Bank and the International Monetary Fund creditors.

The protesters, many of them students who organised the event online, were cheered on by government workers as they marched past the labour ministry.

"Troika out of Cyprus," said banners held by the angry students, in reference to the three creditors.

"Hands off Cyprus," and "Those who stole our money should go to jail and pay," chanted the demonstrators. ...

The bank closures have hit businesses, which have found themselves unable to pay suppliers or fulfil orders. The retail market is sharply down too, shop owners say, with customers unwilling to spend on anything but the basics while they have limited access to cash.
US faces $6bn bill to ship equipment home from Afghanistan

Fighting wars is expensive, but so is winding them down. As the US prepares to ship most of its weapons, vehicles and other equipment home after more than a decade in Afghanistan, the bill for the move will be a staggering $6bn, officers in charge of the complex process say.

Rusting Soviet tanks and guns still dot the Afghan landscape, serving as bleak memorials to violence of the 1980s, and perhaps a spur to Nato forces to ensure there are no similar reminders from the last decade of conflict.

The US military has pledged it will level any bases not handed over to Afghan forces and fly out, drive out or scrap the weapons, equipment and tens of thousands of Humvees and expensive MRAPs – mine-resistant ambush-protected vehicles – it has shipped in since 2001.

To do this, it must sort through 100,000 shipping containers and strip down nearly 30,000 vehicles scattered in hundreds of bases across Afghanistan's mountains and deserts, all by a 2014 deadline, while making sure nearly 70,000 US soldiers still in Afghanistan are not left short of equipment they need to fight.
Palestinians Reacted Angrily to US President's Visit
Bradley Manning's Nobel Peace Prize

Whistleblower Bradley Manning has been nominated for the Nobel Peace Prize, and he should receive it.

No individual has done more to push back against what Martin Luther King Jr. called "the madness of militarism" than Bradley Manning. The United States is the leading exporter of weapons and itself spends as much preparing for more wars as the rest of the world combined. Manning is the leading actor in opposition to U.S. warmaking, and therefore militarism around the world. What he has done has hurt the cause of violence in a number of other nations as well. ...

Manning has been nominated for the Nobel Peace Prize by the Movement in the Icelandic Parliament, the Pirates of the EU; representatives from the Swedish Pirate Party, and the former Secretary of State in Tunisia for Sport & Youth. The nomination states, in part: "These revelations have fueled democratic uprisings around the world, including a democratic revolution in Tunisia. According to journalists, his alleged actions helped motivate the democratic Arab Spring movements, shed light on secret corporate influence on the foreign and domestic policies of European nations, and most recently contributed to the Obama Administration agreeing to withdraw all U.S. troops from the occupation in Iraq."

The Norwegian Nobel Committee (send them a note) can either begin awarding the peace prize to opponents of war or continue on its current course — one which already has many questioning, not whether Manning is worthy of the prize, but whether the prize is worthy of Manning.
California Investigation Follows Trail of 'Dark Money' Across US

The state of California has ramped up an investigation into the source of an $11 million money trail that was covertly used to fund two separate state referendum campaign drives ahead of last year's ballot, with strong implications that the Koch Brothers are behind the scheme, the Huffington Post reports Monday.

California's Fair Political Practices Commission has issued a dozen new financial record subpoenas to individuals and organizations who they suspect funneled money to the Small Business Action Committee, a California superPAC, through a series of out of state "dark money" groups who shield their donors' names.

In a report requested by the Commission, the superPAC only revealed that the money used in the campaigns came from an Arizona "dark money" non-profit called Americans for Responsible Leadership. The commission then took Americans for Responsible Leadership to the California Supreme Court.
Paul Simon lends voice to B.C. group's anti-pipeline commercial

Singer Paul Simon has added his voice to the lobby against oil tanker traffic on the west coast in a haunting new television commercial released on the 24th anniversary of the Exxon Valdez oil spill.

The singer directly approved the use of his song in the video created by Coastal First Nations, said CFN Executive Director Art Sterritt.

The two-minute video begins with footage of the Exxon Valdez, and overlays crackling audio of its first call to the coast guard, "we've fetched up hard aground..." with Simon's haunting lyrics "Hello darkness my old friend," from The Sound of Silence.

Sterritt wrote a personal letter to Simon outlining CFN's position on oil tanker traffic in coastal waters and the potentially devastating effect of a spill on the Great Bear region's ecosystem and the cultures and communities of the west coast.

They received Simon's go ahead to use the song for a nominal fee -- "about the price of nice dinner out," said spokesperson Andrew Frank.
But of course all of the shale gas development is for domestic use...
Shell and Kinder Morgan Announce Plans to Export LNG from the United States

Shell US Gas & Power LLC (Shell), a subsidiary of Royal Dutch Shell plc, and Southern Liquefaction Company, LLC, a Kinder Morgan company and unit of El Paso Pipeline Partners, L.P. (NYSE: EPB), today announced their intent to form a limited liability company to develop a natural gas liquefaction plant in two phases at Southern LNG Company, LLC's (Southern LNG) existing Elba Island LNG Terminal, near Savannah, Ga.

Subject to various corporate and regulatory approvals, Shell and Kinder Morgan affiliates have agreed to modify EPB's Elba Express Pipeline and Elba Island LNG Terminal to physically transport natural gas to the terminal and to load the liquefied natural gas (LNG) onto ships for export.
Energy Nominee Ernest Moniz Criticized for Backing Fracking & Nuclear Power; Ties to BP, GE, Saudis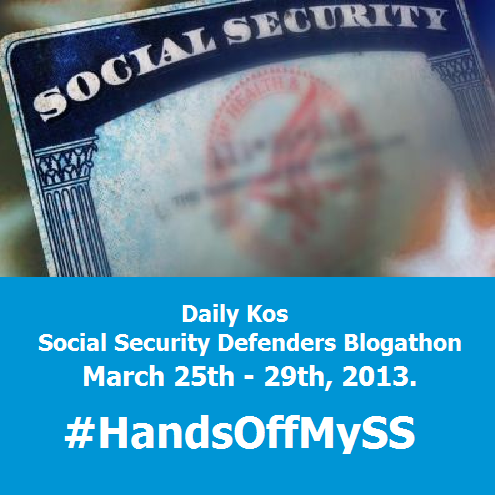 ---
Blog Posts of Interest
Here are diaries and selected blog posts of interest on DailyKos and other blogs.
What's Happenin'
The '147 People' Destroying the US Economy
Why Does No One Speak of America's Oligarchs?
Back from the grave: financial deregulation lives again
Dick Durbin's new Social Security reform commission (Social Security Defenders blogathon)
---
A Little Night Music
Marcia Ball - That's How It Goes
Marcia Ball - Hot Tamale Baby
Irma Thomas & Marcia Ball - Same Old Blues
Marcia Ball - Sugar Boogie
Marcia Ball - Louella
Marcia Ball - Louisiana 1927
Marcia Ball - Mobile
Marcia Ball - Soulful Dress
Marcia Ball & Angela Strehli - A Fool In Love
---
It's National Pie Day!
The election is over, it's a new year and it's time to work on real change in new ways... and it's National Pie Day. This seemed like the perfect opportunity to tell you a little more about our new site and to start getting people signed up.
Come on over and sign up so that we can send you announcements about the site, the launch, and information about participating in our public beta testing.
Why is National Pie Day the perfect opportunity to tell you more about us? Well you'll see why very soon. So what are you waiting for?! Head on over now and be one of the first!