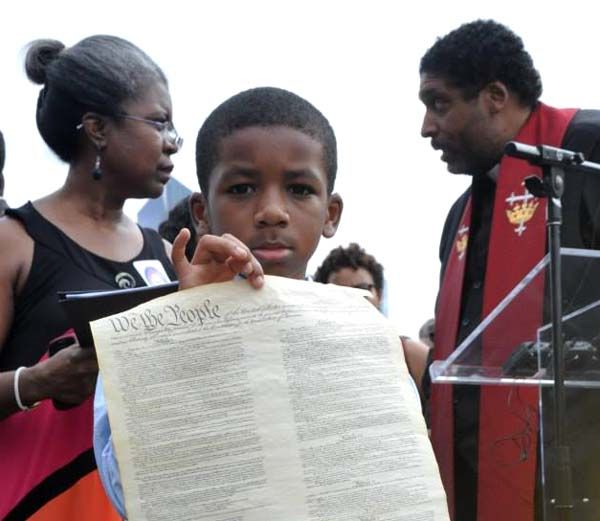 (Photos from Mega Moral Monday Protest - June 3, 2013, NC,
facebook page Heather Rattelade)

Mega Moral Monday—the "Forward Together" movement grows.
Commentary by Black Kos Editor Denise Oliver-Velez.
Civil disobedience is a time honored tactic in our struggles over the years for civil and human rights. Sunday, I wrote about the Moral Monday Movement in NC, and the upcoming June 3rd "Mega Moral Monday" protest, and had to follow up today to report on how things went.
Happy to share some good news. The movement is growing, and arrest numbers are mounting.
Be sure to check out and rec ludkmr's diary from this morning:
151 arrested at protests at North Carolina legislature

151 people were arrested at the NC General Assembly during this week's Mega Moral Monday protest, bringing the total arrested in the past five weeks to 306. An estimated 1,600 people attended in support.
Visit the
Mega Moral Monday
facebook page.
Movements are successful when they bring together broad segments of a population in coalition. Activists in North Carolina are building that coalition.
Founded on the fundamental right to vote, the movement represents issues affecting multiple sectors of the population.
There were young people represented, like the young man shown above holding up a copy of the constitution, and there were many older folks too, like members of The Raging Grannies.
This growing movement is being well-covered by local progressive and Democratic blogs and student newspapers, but I thought it would be a good idea to see what local MSM television coverage looked like.
Here's a report from the local ABC affiliate:
MSNBC's Melissa Harris-Perry has also been filming at the protests. She is no stranger to NC, having attended Wake Forest University, and she received her Ph.D. in political science from Duke University. Be sure to tune in to her show this weekend.
NC public radio has been there as well:
By the time NAACP state president Reverend William Barber started speaking, the crowd was enormous. As Barber stood on a makeshift stage, surrounded by faith leaders, community organizers and professors, he said they're not planning to scale back their efforts any time soon.

"Don't ask us when we'll stop. Ask Tillis and Berger and the man in the Governor's mansion- when will they stop. When will they stop hurting children? When will they stop hurting the sick? When will they stop hurting our public schools? When will they stop hurting our economics? Because if they stop, we'll stop. But we can't stop as long as people are being hurt," said Barber.

Barber and other organizers want Republican Speaker of the House Thom Tillis and Senate President Phil Berger to stop their chambers from passing bills they say would restrict voting rights, shorten unemployment benefits and cut funding for education, among others.

Barber told the crowd he's especially opposed to Republican plans to revamp the tax code by lowering personal and corporate income taxes and broadening the sales tax base.

You can get involved even if you aren't in NC. Donate to the
NC NAACP
, and
Democracy North Carolina
.
This quote from Rev. Dr. William Barber, head of the NC NAACP bears repeating:

We' Is the most important word in the social justice vocabulary. The issue is not what we can't do, but what we CAN do when we stand together. With an upsurge in racism/hate crimes, criminalization of young black males, insensitivity to the poor, educational genocide, and the moral/economic cost of a war, we must STAND together now like never before.'
On a side note, since I'm on the topic of Rev. Barber, I've become increasingly annoyed by certain comments I've read (yet again) from those professing to be left of center, who have been south bashing, and along with that bashing there is a clique bashing and blaming "the blacks" (a rehash of the ugly racist prop 8 debacle which
Shanikka
challenged so admirably) for state failures to enact marriage equality legislation.
Rev. Barber is an evangelical Christian minister. Before some folks on the left make the mistake of writing off all evangelicals, and engaging in black blaming it might be time to hear his message.
Take a listen to him preaching and teaching. This is what he had to say when he received a Special Award for Extraordinary Leadership, from Equality North Carolina last year.
We need fusion politics to make change happen.
So let's take those steps forward together.
~~~~~~~~~~~~~~~~~~~~~~~~~~~~~~~~~~~~~~~~~~~~~~~~~~~
News by dopper0189, Black Kos Managing Editor
~~~~~~~~~~~~~~~~~~~~~~~~~~~~~~~~~~~~~~~~~~~~~~~~~~~

~~~~~~~~~~~~~~~~~~~~~~~~~~~~~~~~~~~~~~~~~~~~~~~~~~~
Race-defying dies at 90. New York Times: Race-Defying Author William Demby Dies at 90.
~~~~~~~~~~~~~~~~~~~~~~~~~~~~~~~~~~~~~~~~~~~~~~~~~~~
Mr. Demby was criticized in part because he did not focus primarily on racial issues. The critic Robert Bone, writing in The Times in 1969, called "The Catacombs" "one of the two important black novels of the 1960s," along with "The Chosen Place, the Timeless People," by Paule Marshall.
James C. Hall, who teaches history and literature at the University of Alabama, interviewed Mr. Demby extensively in the 1990s for "Mercy, Mercy Me," his book about efforts by black artists of the 1960s to reach beyond race.
"A lot of the complaints about it were that it didn't seem sufficiently black," Mr. Hall said of the reaction to "The Catacombs" in a recent interview.
"There's no question that 'Catacombs' was really ambitious," he added. "He did not want to speak of racial justice in a direct way. But you could make the argument it did, by defending the right of the African-American artist to choose whatever subject matter and to choose whatever method he or she thought was most appropriate."
In a 2004 interview with The Bloomsbury Review, Mr. Demby said, "Since 'Catacombs,' I think I have been kicked out of the Black Arts race."


Willam Demby's third novel, Love Story Black (Ebay.com)
~~~~~~~~~~~~~~~~~~~~~~~~~~~~~~~~~~~~~~~~~~~~~~~~~~~


~~~~~~~~~~~~~~~~~~~~~~~~~~~~~~~~~~~~~~~~~~~~~~~~~~~
Good news from Mississippi! ColorLines: School-To-Prison Pipeline Closes.
~~~~~~~~~~~~~~~~~~~~~~~~~~~~~~~~~~~~~~~~~~~~~~~~~~~
The sealing of the school-to-prison pipeline in Meridian, Miss. has officially started after a U.S. District Court judge approved what the Department of Justice is calling "a landmark consent decree" that features a "far-reaching plan to reform discipline practices … that unlawfully channel black students out of their classrooms and, too often, into the criminal justice system.
In March, the Justice Department reached agreement with the Meridian Public School District to decrease excessive suspensions and expulsions of mostly young black students for trivial infractions like wearing the wrong colored socks. Kids were lucky if they were only suspended — in many of these cases, schools called the police to arrest the students, as young as 10 years old, and send them to juvenile facilities, as reporter Julianne Hing found last November.
This consent decree essentially cancels most, if not all, police intervention for any issues that ca be "safely and appropriately handled under school disciplinary procedures." This includes: disorderly conduct, school disturbances and disruptions, loitering, trespassing, profanity, dress code violations, and fighting that doesn't include physical injury or weapons. Further, the school district can not share any information on students' discipline records with any law enforcement agency unless court-ordered. It also requires schools to track discipline data, including by race, and then take corrective action if they find racial disparities.
Last month, Jocelyn Samuels, deputy assistant attorney general for DOJ's civil rights division, told Hing that Meridian "is just the tip of the iceberg," and that this consent decree could be a model for tackling the national problem of excessive punishment of black students.


Students from Louisville High School in Louisville Mississipi (Photo: Melanie Stetson Freeman/The Christian Science Monitor/Getty Images)
~~~~~~~~~~~~~~~~~~~~~~~~~~~~~~~~~~~~~~~~~~~~~~~~~~~


~~~~~~~~~~~~~~~~~~~~~~~~~~~~~~~~~~~~~~~~~~~~~~~~~~~
Mr. Karamba Diaby has the opportunity to make history. New York Times: German From Senegal Vies to Break Bundestag Barrier.
~~~~~~~~~~~~~~~~~~~~~~~~~~~~~~~~~~~~~~~~~~~~~~~~~~~
When Karamba Diaby arrived in Germany as a student from Senegal he knew only two things in German: Bundesliga and BMW — the professional soccer league and the automobile manufacturer. The only hitch was that it was October 1985 and Mr. Diaby had landed in East Germany, where comrades frowned on both West German capitalist institutions.
Connect With Us on Twitter
Follow @nytimesworld for international breaking news and headlines.
Twitter List: Reporters and Editors
"They weren't too fond of hearing that in the East," said Mr. Diaby, 51. "They told me, 'We don't say BMW here, we say 'Trabi,' " the nickname for the rickety yet ubiquitous East German car, the Trabant.
The bland, greasy food in East Germany was a far cry from the spicy cuisine of his native Senegal, where his sister used to cook his favorite dish, thiebou dien, a paellalike preparation made with fried okra, yams and fish. But he stuck it out to the fall of the Berlin Wall and the reunification of Germany, making a home for himself here in Saxony-Anhalt State and becoming a German citizen in 2001.
Now Mr. Diaby has the opportunity to make history himself. He placed third in the Social Democrats' state primary in February to earn a coveted spot on the party's parliamentary list. If Mr. Diaby and the Social Democrats can defend the three seats they won here four years ago, he would become the first black member of the Bundestag in German history.
Around Halle, a former hub for East Germany's chemical industry, Mr. Diaby is renowned for his extroverted personality, which bears no trace of Teutonic reserve, and for his loquacity. His loud, cackling laugh is immediately recognizable, and his accent blends both the regional dialect here and his Francophone African roots. People here like to joke that Mr. Diaby takes five times as long as other people to get anywhere because he stops to talk to everyone he meets along the way.


Gordon Welters for The New York Times
"Not only voters in Halle but all of Germany, especially the African community, are watching me." KARAMBA DIABY
~~~~~~~~~~~~~~~~~~~~~~~~~~~~~~~~~~~~~~~~~~~~~~~~~~~

~~~~~~~~~~~~~~~~~~~~~~~~~~~~~~~~~~~~~~~~~~~~~~~~~~~
I'm so glad we dodged the bullet on building this. I can imagine talk radio going all ape-crap about not removing it to satisfy political correctness. Of course in a totally non-racist way, because they have black friends. The Atlantic: The Mammy Washington Almost Had.
~~~~~~~~~~~~~~~~~~~~~~~~~~~~~~~~~~~~~~~~~~~~~~~~~~~
If I say the word "Mammy," you're likely to conjure up the character from Gone With the Wind. Or, you may think of Aunt Jemima, in her trademark kerchief, beaming from boxes of pancake mix.
What you probably won't picture is a massive slave woman, hewn from stone, cradling a white child atop a plinth in the nation's capital. Yet in 1923, the U.S. Senate authorized such a statue, "in memory of the faithful slave mammies of the South."
As a Southern Congressman stated in support of the monument: "The traveler, as he passes by, will recall that epoch of southern civilization" when "fidelity and loyalty" prevailed. "No class of any race of people held in bondage could be found anywhere who lived more free from care or distress."
Today, it seems incredible that Congress sanctioned a monument to so-called Faithful Slaves -- just blocks from the Lincoln Memorial, which had been dedicated only months earlier. But the monument to the Great Emancipator masked the nation's retreat from the "new birth of freedom" Lincoln had called for at Gettysburg, three score and ten years before. By 1923, Jim Crow laws, rampant lynching, and economic peonage had effectively reenslaved blacks in the South. Blacks who migrated north during and after World War One were greeted by the worst race riots in the nation's history. In the capital, Virginia-born President Woodrow Wilson had recently segregated federal facilities and screened Birth of a Nation at the White House. The overtly racist movie exalted the Ku Klux Klan, which peaked at two million members in the 1920s and won control of mayors' office and state legislatures across the land.
"We have this image of the 1920s as the Jazz Age, the birth of the modern, a world of skyscrapers and flappers," says David Blight, a Yale historian and leading scholar of race in the late 19th and early 20th century. "But white supremacy had few better moments in our history."


Hattie McDaniel as Mammy in Gone With the Wind (MGM)
~~~~~~~~~~~~~~~~~~~~~~~~~~~~~~~~~~~~~~~~~~~~~~~~~~~~~~~~~~
Voices and Soul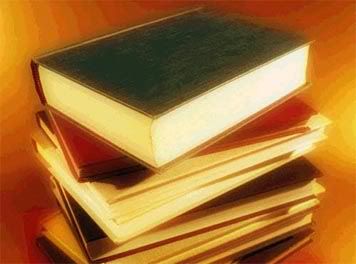 by Justice Putnam
Black Kos Poetry Editor
From 47th Street in Chicago, to Lenox Avenue in New York, to Rampart Street in New Orleans. From Fremont Street in San Francisco and Grand Avenue in Oakland, to the Rue de Parnasse in Paris and then the Spanish Steps in Rome; to any street, boulevard and avenue anywhere and any place in the world, to the bedrooms and kitchens, to the backyards and front porches, from the side paths and dark alleys, from the sunlit empty lots of a foreclosed present day, to the dusty cotton fields of a bleeding past; a people raise a voice to an unseen heaven; and a song of humanity resounds across the seas and lands.
For My People

For my people everywhere singing their slave songs
repeatedly: their dirges and their ditties and their blues
and jubilees, praying their prayers nightly to an
unknown god, bending their knees humbly to an
unseen power;

For my people lending their strength to the years, to the
gone years and the now years and the maybe years,
washing ironing cooking scrubbing sewing mending
hoeing plowing digging planting pruning patching
dragging along never gaining never reaping never
knowing and never understanding;

For my playmates in the clay and dust and sand of Alabama
backyards playing baptizing and preaching and doctor
and jail and soldier and school and mama and cooking
and playhouse and concert and store and hair and
Miss Choomby and company;

For the cramped bewildered years we went to school to learn
to know the reasons why and the answers to and the
people who and the places where and the days when, in
memory of the bitter hours when we discovered we
were black and poor and small and different and nobody
cared and nobody wondered and nobody understood;

For the boys and girls who grew in spite of these things to
be man and woman, to laugh and dance and sing and
play and drink their wine and religion and success, to
marry their playmates and bear children and then die
of consumption and anemia and lynching;

For my people thronging 47th Street in Chicago and Lenox
Avenue in New York and Rampart Street in New
Orleans, lost disinherited dispossessed and happy
people filling the cabarets and taverns and other
people's pockets and needing bread and shoes and milk and
land and money and something—something all our own;

For my people walking blindly spreading joy, losing time
being lazy, sleeping when hungry, shouting when
burdened, drinking when hopeless, tied, and shackled
and tangled among ourselves by the unseen creatures
who tower over us omnisciently and laugh;

For my people blundering and groping and floundering in
the dark of churches and schools and clubs
and societies, associations and councils and committees and
conventions, distressed and disturbed and deceived and
devoured by money-hungry glory-craving leeches,
preyed on by facile force of state and fad and novelty, by
false prophet and holy believer;

For my people standing staring trying to fashion a better way
from confusion, from hypocrisy and misunderstanding,
trying to fashion a world that will hold all the people,
all the faces, all the adams and eves and their countless generations;

Let a new earth rise. Let another world be born. Let a
bloody peace be written in the sky. Let a second
generation full of courage issue forth; let a people
loving freedom come to growth. Let a beauty full of
healing and a strength of final clenching be the pulsing
in our spirits and our blood. Let the martial songs
be written, let the dirges disappear. Let a race of men now
rise and take control.

(November 1937)
~~~~~~~~~~~~~~~~~~~~~~~~~~~~~~~~~~~~~~~~~~~~~~~~~~~~~~~~~~

Welcome to the Black Kos Community Front Porch